Score Rare Art Pieces at the Leon Gallery Magnificent September Auction
Are you looking for the perfect piece of art for your home or office? You might just find it at Leon Gallery's Magnificent September Auction 2019!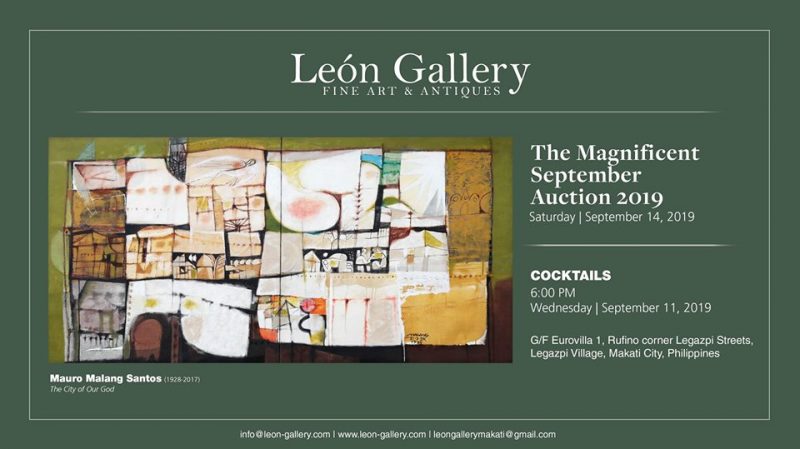 Head to Eurovilla I at Legaspi Village, Makati City this September 14, 2019 to view the line of stunning art and antiques, as well as remarkable historical memorabilia—including rare works of legendary Filipino artists from the past and contemporary age.
Headlining the auction is a rare portrait of a gypsy lady called "Una Chula" by Juan Luna.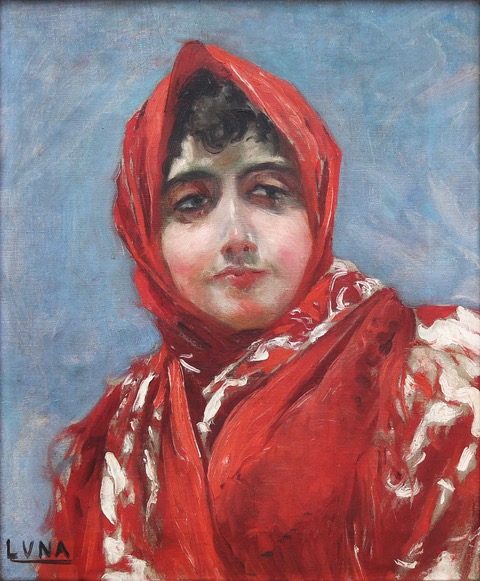 Una Chula by Juan Luna
This vibrant portraiture represents Luna's breaking from large academic and historical pieces to more personal and intimate works as he moves toward the more progressive faction of the Salon or the Dissident One.
Top-billing with Luna's tantalizing portrait of a "pretty young lady" is Felix Resurreccion Hidalgo's evocative mother-and-daughter painting "The Country Women."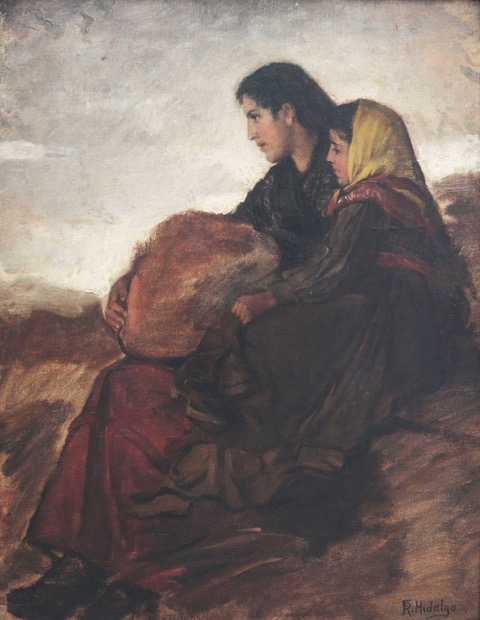 The Country Women by Felix Resurreccion Hidalgo
This valuable work is exemplary not only because it once belonged to art patron Luis Araneta but also that it has been an important feature in Alfredo Roces' scholarship on Hidalgo's body of work.
Said quintessential masterpieces are joined by paintings of Fernando Amorsolo spanning his illustrious career as a master of the Filipino psyche.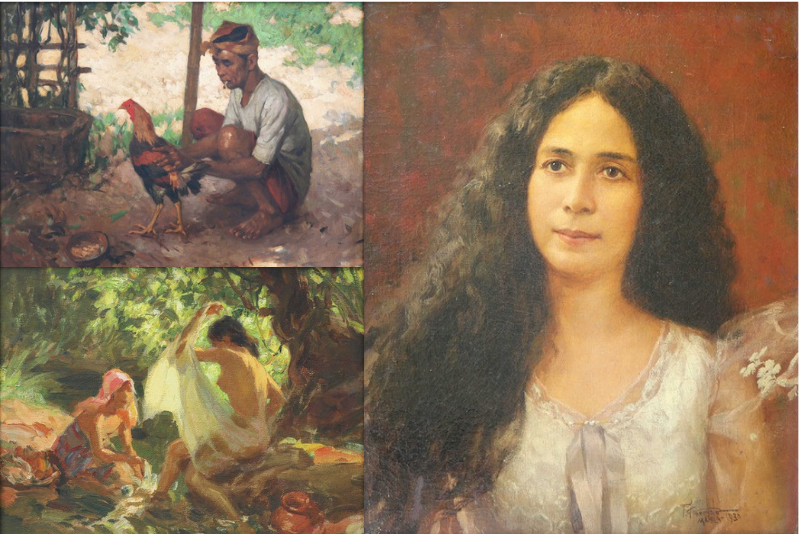 (L-R) Fernando Amorsolo's Sabungero, Untitled (Barrio Scene 2), and Portrait of a Girl (Untitled)
Works of contemporary artists Andres Barrioquinto, Jason Montinola, Benedicto Cabrera, Arturo Luz, Mauro Malang Santos, Romulo Olazo, and Vincent Manansala are also in the auction.
Further, you may expect two geometric sculptures by Eduardo Castrillo, the artist behind the monuments of Bonifacio, Rajah Sulayman, and the People Power in Metro Manila.
MODERN FILIPINO MASTERS"Genius knows no country," said José Rizal. The best of Filipino art by Manansala, Malang, BenCab and Ang Kiukok are among the highlights of the León Gallery Magnificent September Auction 2019.

Leon Galleryさんの投稿 2019年8月25日日曜日
The preview of The Magnificent September Auction 2019 will run from September 7 to 13, with cocktails on September 11. Meanwhile, the live auction will start at 2 p.m. on September 14.
Details
What: The Magnificent September Auction 2019
Where: León Gallery, Eurovilla I, Legaspi Street corner Rufino Street, Legazpi Village, Makati City
When: September 14, 2019 at 2 p.m.
Contact: 02-856-2781
Email: info@leon-gallery.com
Website: leon-gallery.com
Facebook: facebook.com/LeonGalleryMakati
---
This is a press release. Minor edits were made prior to publishing.
Images courtesy of Leon Gallery