Celebrate Drink O' de Mayo at Forbes Town from May 2 to 9
Megaworld Lifestyle Malls will up your Cinco de Mayo game with the upcoming Drink O' de Mayo happening from May 2 to 9, 2019 in Forbes Town, BGC.
In celebration of the upcoming festivities, 22 dining establishments in Forbes Town will be offering free-flowing drinks and delightful dishes.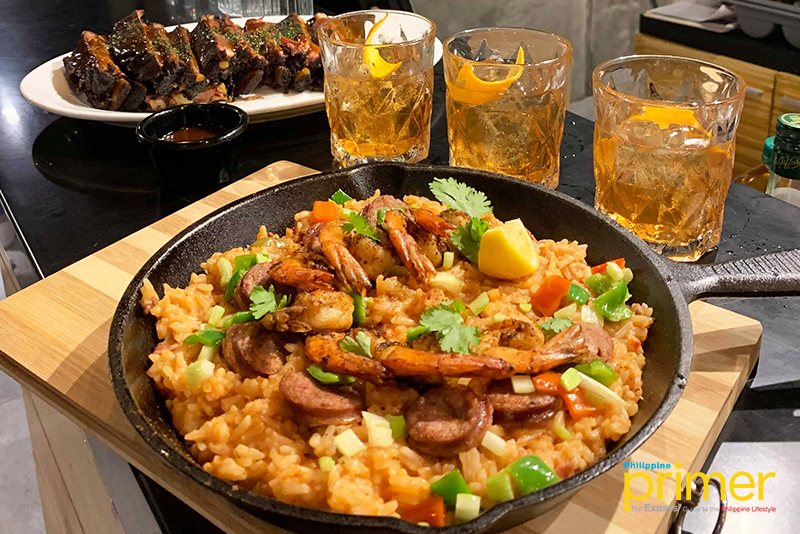 The participating restaurants are Hacienda, Fiery Style, Southern Grind Bistro, The Bowery, Tipsy Pig, Salu, Big Bad Wolf, Sunrise Buckets, Reserve Gastro Tavern, Bugsy's, Rue Bourbon, Bondi & Bourke, L'entrecote, Barcino, UCC Clockwork, UCC Cafe Terrace, Mulberry Door, Watering Hole, Tap Station, Bistro Madrid, and Locavore.
Hacienda, in particular, is the first authentic Mexican restaurant in Burgos Circle. Hence, you can expect the place to be very packed this weekend.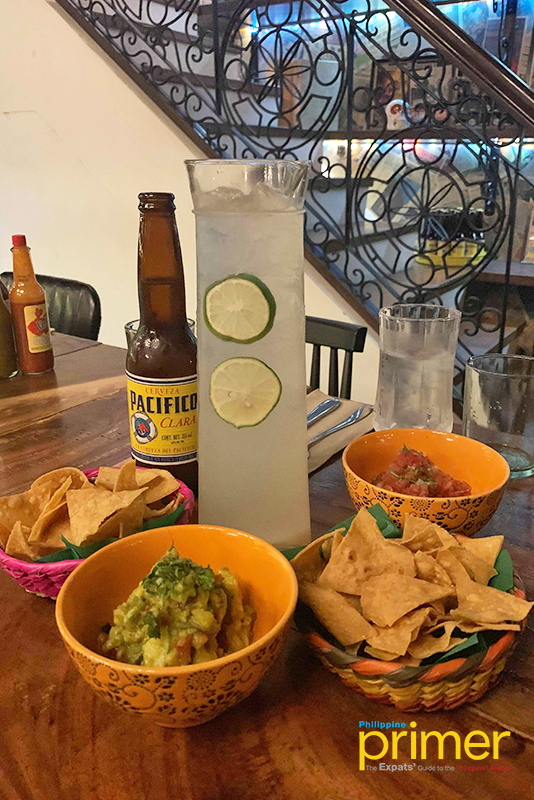 Hacienda's Nachos and Guac
There's a lot of traditional dishes to try like Nachos, Tacos, Margarita, and their special cocktail, Paloma.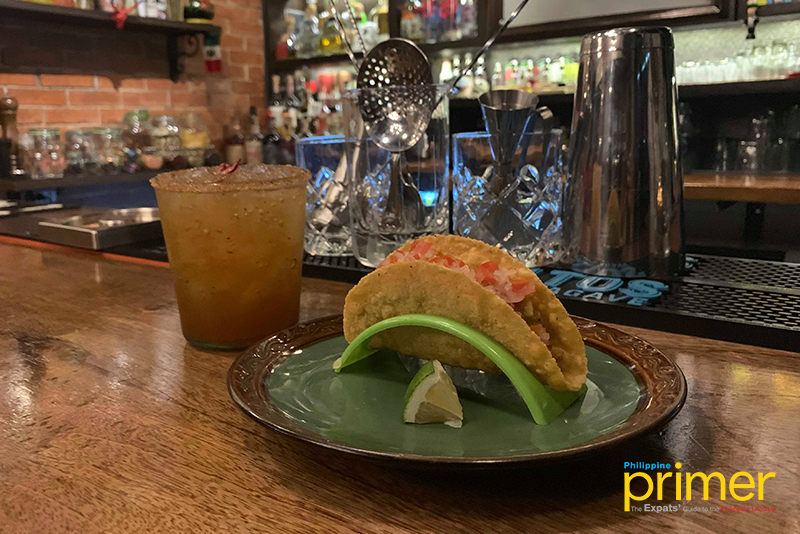 Hacienda's Tacos and Spicy Margarita
Nachos aside, this mouthwatering Truffle Mushroom Tortilla Pizza from Fiery Style is really, really good. It definitely doesn't taste like a regular pizza as it has creaminess in it.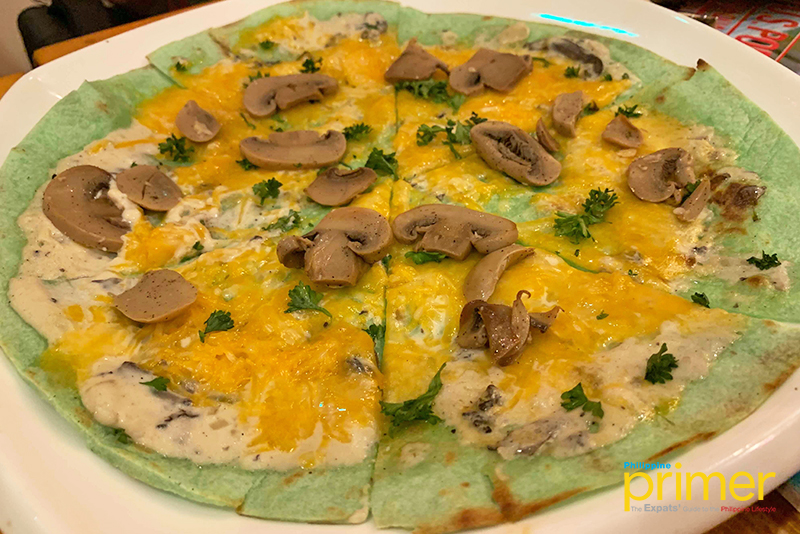 Fiery Style's Truffle Mushroom Tortilla Pizza
You may pair this with their Classic Mojito—and yes, you can have it bottomless if you want!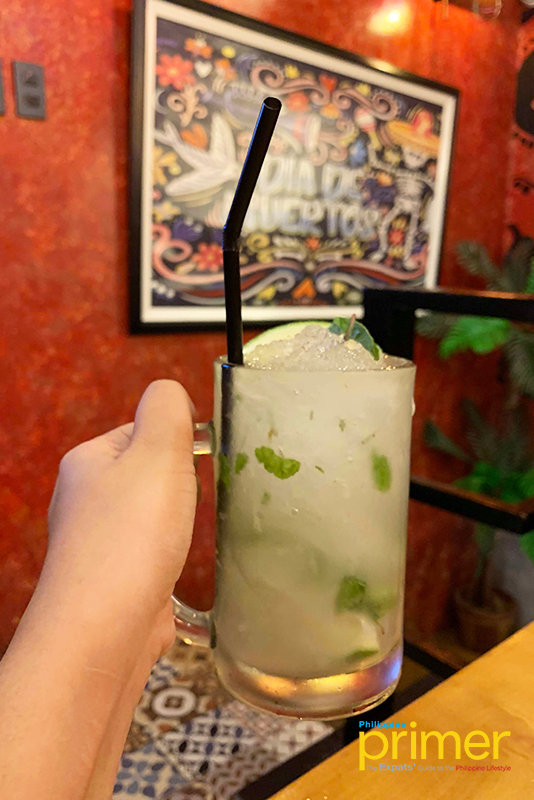 Firey Style's Classic Mojito
Also try Southern Grind Bistro's savory Jambalaya. It's topped with shrimp so the seafood kick is just so addicting. The St Louis Smoked BBQ Pork Ribs, meanwhile, explodes with flavor as the barbecue sauce is unlike any other. It's exquisitely good!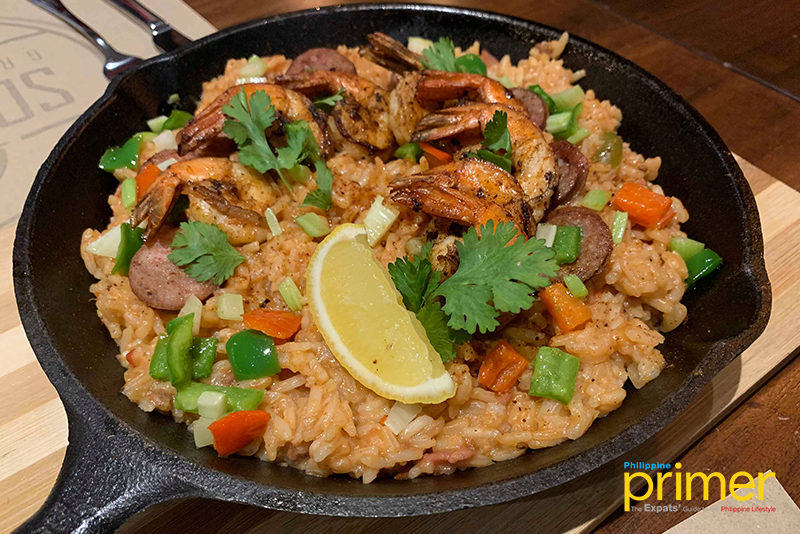 Southern Grind Bistro's Jambalaya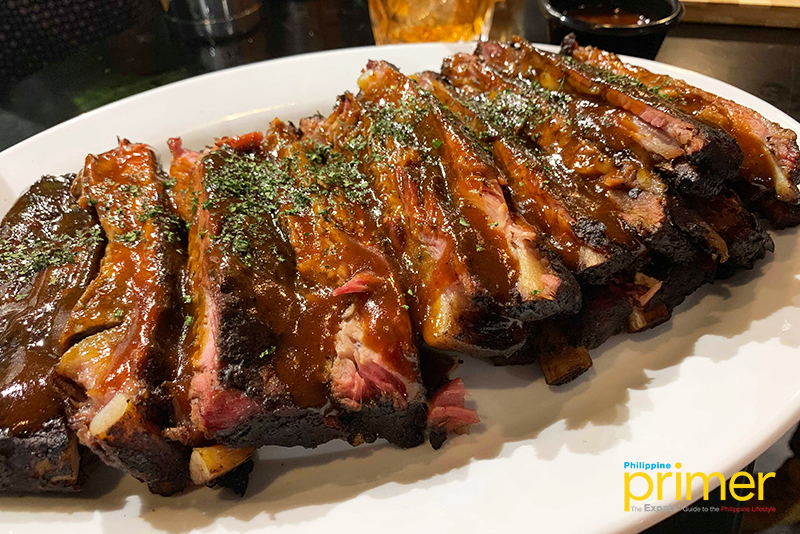 Southern Grind Bistro's St Louis Smoked BBQ Pork Ribs
Cap off the night with The Bowery's special drinks, especially their Cinco de Mayo Shooters. These are described as a bit deadly, so drink at your own risk (but we've tried it, and it's pretty yummy!).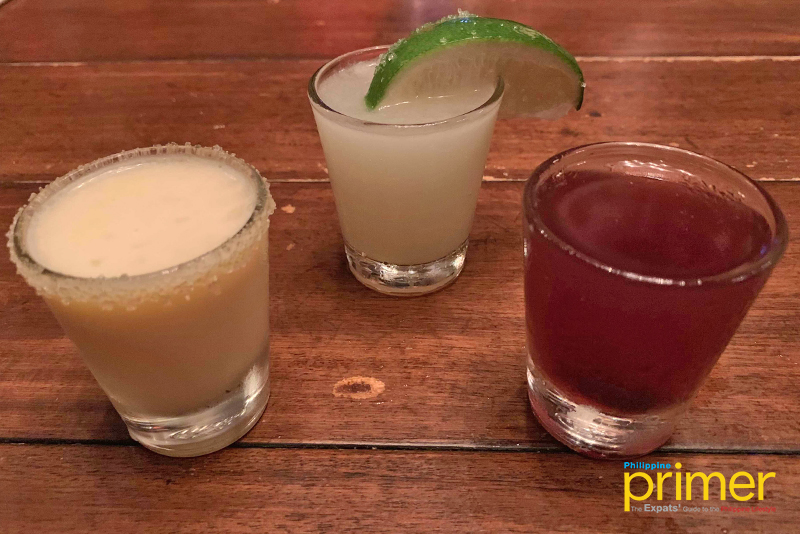 The Bowery's Cinco de Mayo Shooters: (L to R) Rompopito, Mexican Lime Drop, Spicy Bad Boy
The fun doesn't stop at these delish eats, though, as Forbes Town will also host Cinco de Mayo's Eve street party at Forbes Town Road on May 4, from 8 p.m. to 12 m.n. Surely the perfect way to welcome Cinco de Mayo!
During the party, attendees may expect various activities like Latin-inspired dance performances, a mariachi band, piñatas, drinking games, as well as partying with popular DJs.
You may purchase the Drink O' de Mayo consumable stubs for only Php 505 to be used for food and drinks, including Cinco de Mayo specials from participating restaurants.
There will also be a Viva La Fiesta Fair from May 2 to 4 at Burgos Circle so you can shop for Mexican-inspired merchandise and novelty products.
What are you waiting for? Come drop by Drink O' de Mayo this weekend for a fun-filled Cinco de Mayo in the Philippines!
For more information about Drink O' de Mayo, you may visit www.megaworld-lifestylemalls.com. You may also follow their Facebook or Instagram.