Ayala Museum's st'ART Program Opens This Summer 2019
Let your kids learn great life skills through art as Ayala Museum once again presents the st'ART program this summer 2019!
For this year, Adulting for Kids: Life Skills through Art will have six in-depth and engaging workshops that will surely interest every young mind. Each workshop uses art as the lens to focus on a particular skill and characteristic for kids to appreciate and have fun with.
Memory and Concentration: Ceramics on April 6
Kids can get a closer look at the presented ceramics collection and match their symbols with the right meaning. They can even get to create their own symbols and turn them into unique ceramics.
Spatial Skills: Maritime Vessels on April 13
Discover the world through the eyes of explorers and the maps they used. Let your kids learn how to read maps and find places without a GPS!
Design and Sewing: Art and Order of Nature on April 27
Pattern making skills inspired by the museum's textile collection can be learned at this workshop. Kids will understand how good design starts with knowing their basic shapes.
Thinking Out-of-the-Box: Modern Art on May 11
Experience different worlds through modern art. Here, kids can adapt the fundamentals of acrylic painting and color theory through the works of Fernando Zobel.
Money Management: Galleon Trade on May 18
Learn how to manage treasures through the concept of trading. Kids will get to know different countries and their most popular goods to trade around the world.
Basic Sketching: Mark Higgins on May 25
Hone your kids drawing skills and let them just sketch what they have in mind. Drawing will surely help them in visualizing their ideas and note-taking.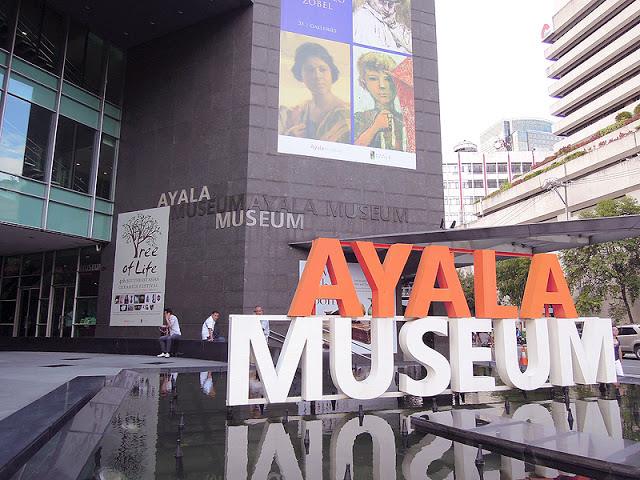 Ayala Museum /IMAGE Ayala Museum Facebook
Children aged 7 to 12 years old are encouraged to join and participate. There are two workshop schedules to choose from: 9:00 am to 12:00 pm or 2:00 pm to 5:00 pm. Register here.
For inquiries and reservations, you may send an email to education@ayalamuseum.org or call 759-8288 loc 8272.
Also read: LIST: Art and Craft Shops in Metro Manila
Details
What: st'ART 2019 (Adulting for Kids: Life Skills through Art)
Where: Ayala Museum, Makati Avenue corner De La Rosa Street, Greenbelt Park, Makati City
When: April 6 to May 25, 2019
Workshop Rates:
Per Session
• Regular: Php 750
• Discounted: Php 650*
All Sessions:
• Regular – Php 4,275
• Discounted – Php 3,800*
*AGC and Ayala Museum Members
---
This is a press release. Minor edits were made prior to publishing.