Lang Leav "Love Looks Pretty on You" Book Signing Tour in Manila
The love month would not be complete without Lang Leav's return to Manila for yet another book signing tour for "Love Looks Pretty on You" on February 23, 2019 at SM Megamall, and on February 24, 2019 at Alabang Town Center. Both days are from 10 a.m. to 8 p.m!
Also read: Lang Leav 'Sad Girls' Book Tour in Manila 2017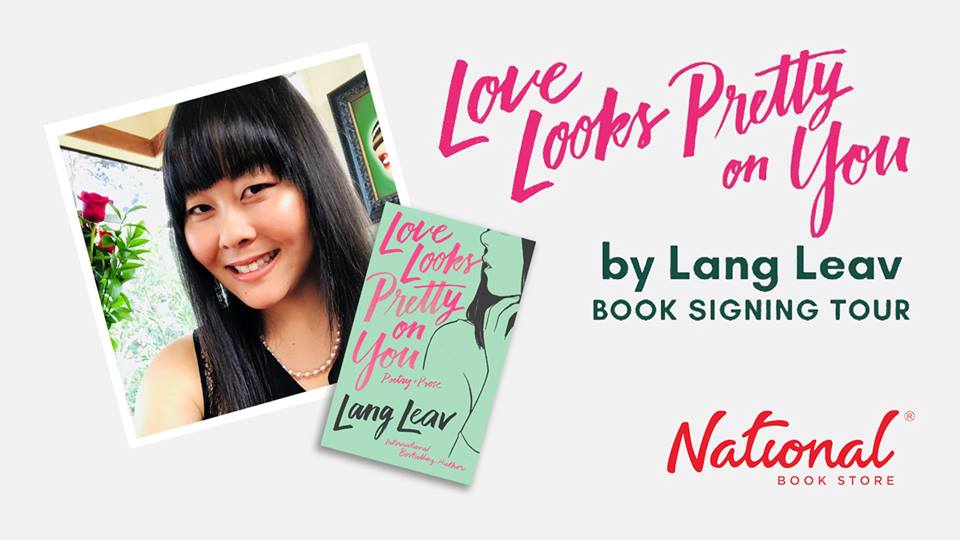 The famous poet, author and novelist will debut her new book "Love Looks Pretty on You," which, as always, portrays self-empowerment, inspiring poetry, as well as exceptional insights about love, relationships and heartbreaks.
This is the fourth time that the best-selling author will return to the Philippines for a book signing event.
The first book tour happened last February 2014 for Love and Misadventure, while the second one was December 2014 for Lullabies. Meanwhile, the third book signing tour debuting her previous novels Sad Girls and The Universe of Us happened last May 2017 at SM City Cebu and Glorietta 3.
Also read: Be Inspired with Duncan Mac Millan's Every Brilliant Thing
Lang Leav has been an icon in the publishing industry from her other works such as Sad Girls, Sea of Strangers, The Universe of Us, Love & Misadventure, Lullabies, Memories, and Anthropology of Love.
If you missed the chance to meet Lang Leav before, this upcoming Book Signing Tour 2019 on February 23-24 is your best opportunity!
Details
What: Lang Leav "Love Looks Good on You" Book Singing Tour
Where: SM Megamall, Edsa Ave., Ortigas Center, Mandaluyong City; Alabang Town Center, Alabang-Zapote Road, Muntinlupa City
When: February 23 and February 24, 2019; 10 a.m. to 8 a.m.
For reservation on the book signing event, click here. For more news and updates about the event, you may follow National Bookstore's Facebook and Twitter. You may also direct your inquiries through 02-888-8627.
---
Images grabbed from National Bookstore.