5 Things to Expect at the Art Fair Philippines 2019
A top-end platform that exhibits the best of contemporary art both locally and internationally, Art Fair Philippines goes big this year.
Now on its 7th edition, the sought-after fair comes back with a strong lineup of projects commissioned especially for the event on February 22 to 24 at its favorite venue, the The Link Carpark in Makati.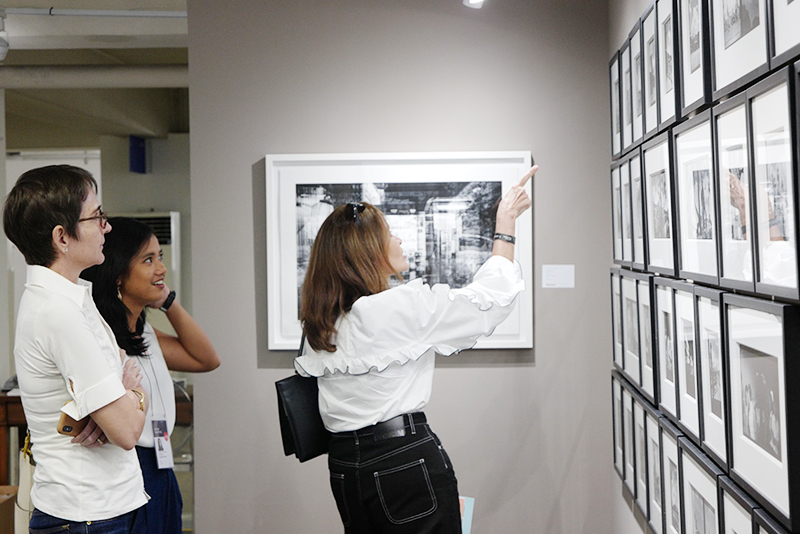 From pioneering artworks and creative pieces to innovative installations—there are lots of things to look forward to at the upcoming fair. Immerse yourself and deepen your art appreciation with different works #ArtFairPH has in store.
Works from renowned artists for ARTFAIRPH/PROJECTS 
For the first time in the country, world-known Filipino artist David Medalla will stage a new iteration of the first of his critically lauded participatory works of art, "A Stitch in Time," which allows viewers a chance to collaborate by sewing a trace of themselves on a huge swathe of canvas.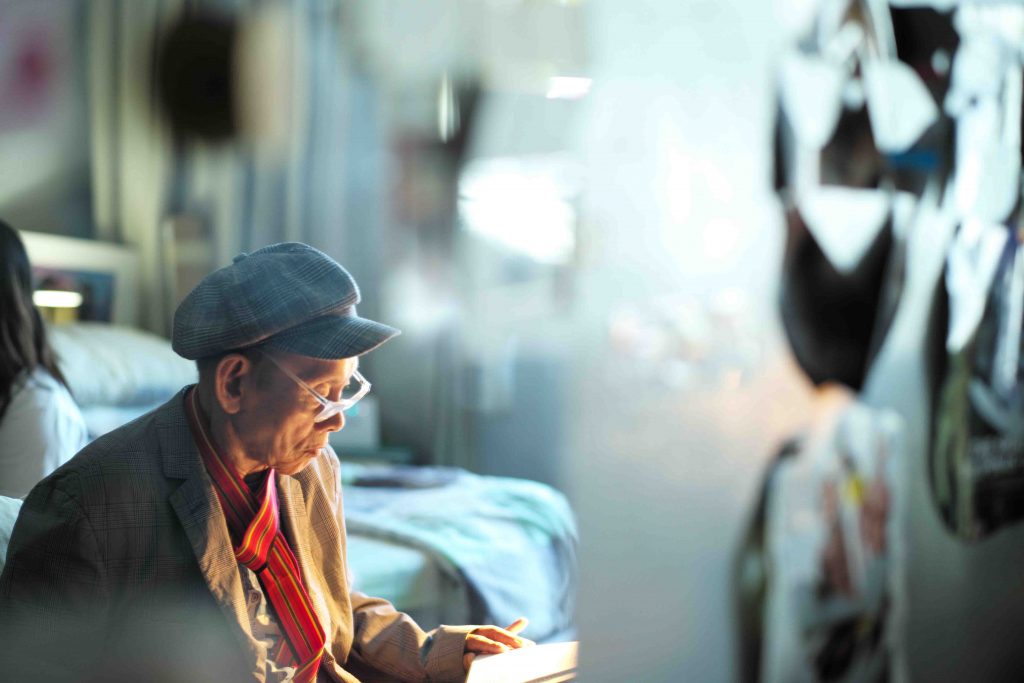 The 1974 award-winning installation by late legendary CCP curator Ray Albano "Step on the Sand and Make Footprints" will also take part, continuing to influence on the practice of conceptual art in the country.
Prints and drawings of Mauro Malang Santos will also be featured at this section. For this exhibition, Malang's son and accomplished artist Soler Santos has chosen works depicting Malang's Women from the family's private collection.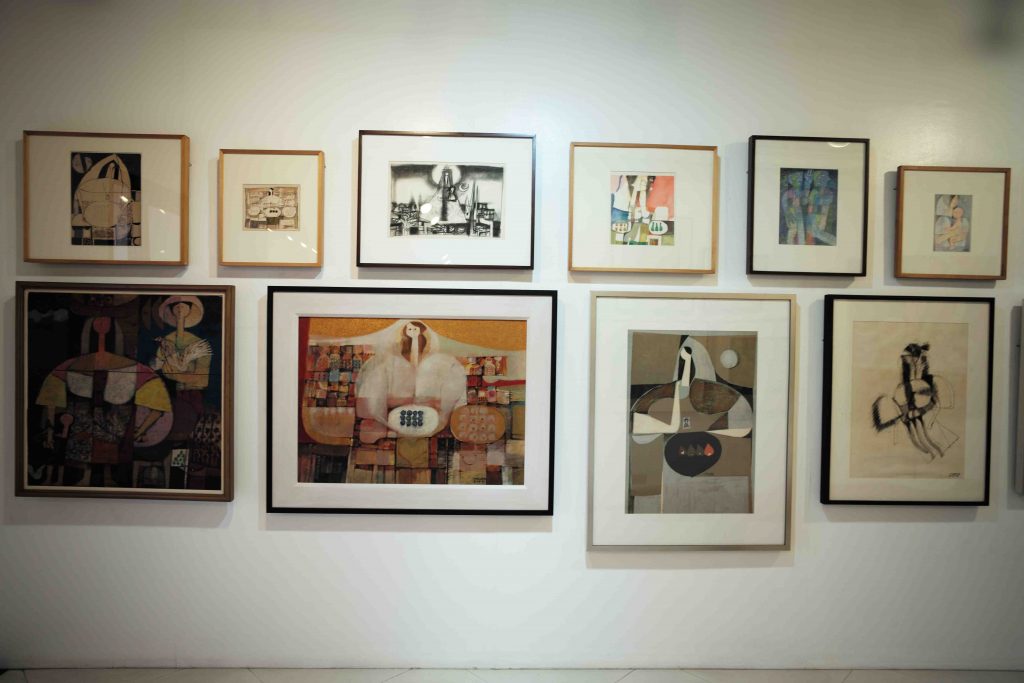 The fair will also exhibit the works of Colombian figurative artist and sculptor Fernando Botero, known for his signature style "Boterismo" that depicts figures and objects in large proportions.
Other artists are Ryan Villamael (Behold a City), Oca Villamiel (Cheap Medicine), Ian Fabro (Inferno, Purgatorio, Paradiso), Christina Quisumbing Ramilo (Forest for the Trees), Olivia d'Aboville (Everything, Everywhere, Everyone), MM Yu (Subject/Object), and Liv Vinluan (The Disruption of Dance).
52 galleries from local and foreign visual artists
This year, Art Fair Philippines will showcase 36 of the leading  galleries in the country and will be joined by 16 international galleries from Japan, Hong Kong, Singapore, Vietnam, and Taiwan.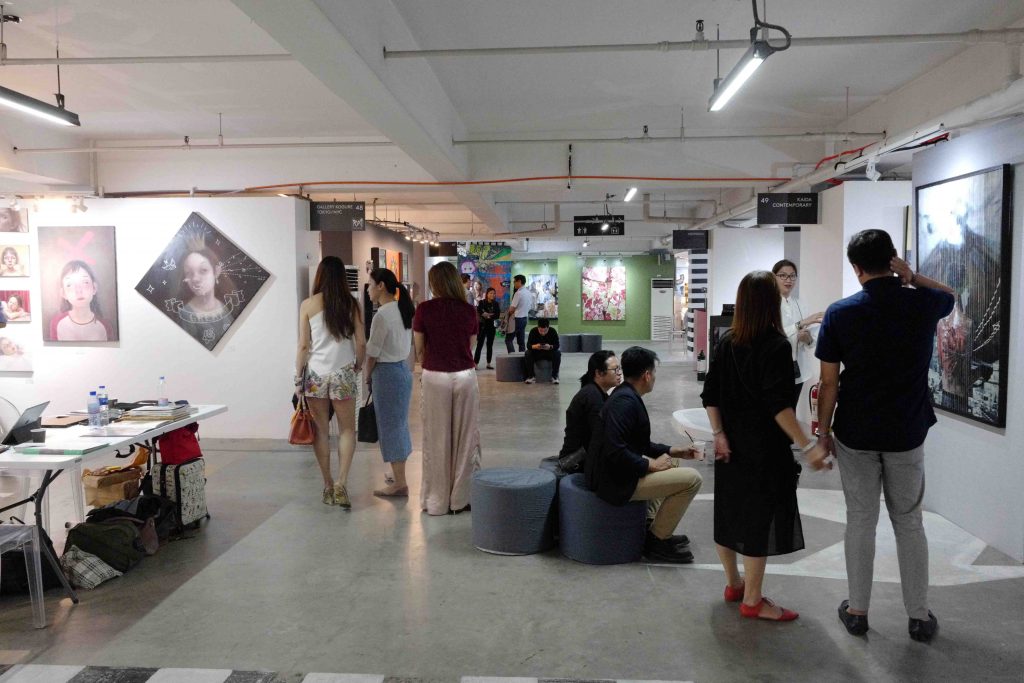 Participating galleries include 1335MABINI,  Affinity Art, Gallery Orange, J Studio, Kaida Contemporary, Kobayashi Gallery, La Lanta Fine Arts, Paseo Art Gallery, PINTÔ ART GALLERY, Salcedo Auctions, Secret Fresh, Underground, Vin Gallery, Vinyl on Vinyl, West Gallery, Ysobel Art Gallery, among others.
Photo exhibit returns featuring new artists
ArtFairPH/Photo section was last year's Fair initiative to support the photography as contemporary art and it comes back this year featuring new collections of inspiring photographs.
Various talks with featured artists
In three days at the fair, there will be talks and discussions to widen one's exposure to various topics such as "Taxes 101: Taxes for artists and creatives," "The Value of Pictures," and the art practices of some of the featured artists.
10 Days of Art
Complementing the fair is the 10 Days of Art initiative, a series of events around the Makati Central Business District which is participated by galleries, museums, bars, restaurants, and retail establishments. With this, ticket holders can expect special offers from them. For schedule and updates, visit www.10daysofart.com.
Moreover, Art Fair Philippines 2019, in partnership with National Bookstore, invites art historian Kathy Galitz from the Metropolitan Museum of Art in New York to share her extensive knowledge and insights with local art enthusiasts. Her book, Masterpiece Paintings at The Metropolitan Museum of Art, which celebrates the most important works and the most iconic paintings in The Met collection, will be available at the fair.
Get your tickets in advance at www.artfairphilippines.com. For more information, please visit the Art Fair Philippines website and follow Art Fair Philippines on Instagram and Facebook.
Art Fair Philippines 2019 is co-presented by Ayala Land, Bank of the Philippine Islands, Globe Platinum, and Julius Baer. The fair is also sponsored by AC Automotive, Ayala Land Premier, Make It Makati, and Don Papa. Its official hotel partners are Fairmont and Raffles Makati, and Holiday Inn and Suites.
Also read: Outstanding Women Photographers To Spearhead Photoworld Asia 2019
Details:
What: Art Fair Philippines 2019
Where: The Link, Ayala Center, Makati City
When: February 22-24, 2019
Tickets:
Regular Ticket: Php 350
*Regular tickets will be available on-site from February 22 to 24, 2019 at the 4th Floor Reception.
*Concession tickets (students, PWDs and senior citizens) are only available on-site upon presentation of valid IDs.
*For group bookings of more than 10 persons, please email in advance secretariat@artfairphilippines.com.
---
Image courtesy of artfairphilippines.com