Art in Island: Weekend Art Market is Back For 2019!
Art in Island's weekend art market is back for the new year!
If you missed the series of Art Market last year, then this is your chance as the 2019 Art Market is set to begin on January 5 and 6.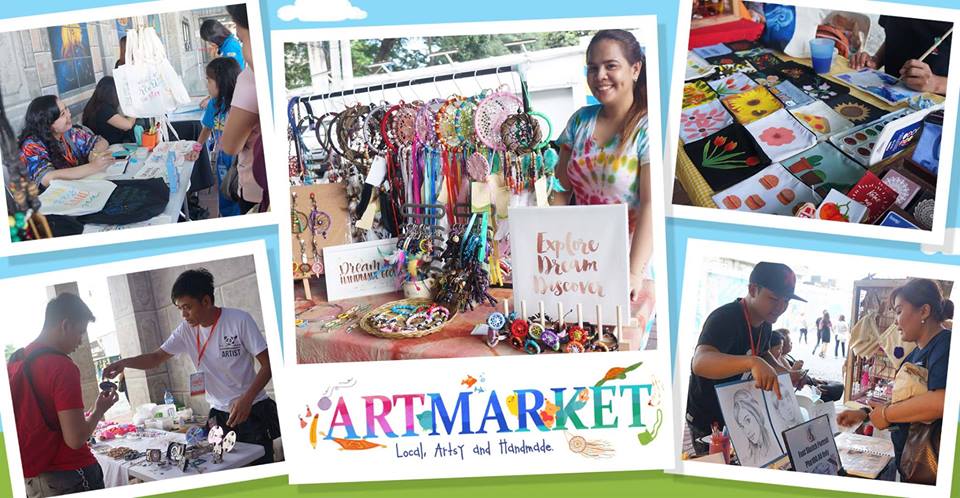 IMAGE 2019 Art Market Facebook Page
The Art Market provides an avenue for artists to display and share their handiworks and art services. It aims to promote the handmade arts made especially by local young artists.
Also read: ART Market 2018: Art Products Made by Heart and by Hand
Artists interested to be part of the event may send an e-mail to artinisland.artmarket@gmail.com with a subject of  '[ART MARKET] Business Name'. The e-mail must contain completed information sheet and the pictures of the products or services to be offered.  
Art in Island screens submitted information, and approved exhibitors will receive necessary forms and further details.
Also read: Art Market at Art in Island Museum, QC
The Art Market is located at the entrance of Art in Island Museum and is open from 11 a.m. to 6 p.m.
It will also run on February 16 & 17, March 16 & 17, April 20 & 21, May 11 & 12, June 15 & 16, July 20 & 21, August 24 & 25, September 21 & 22, October 26 & 27, November 9, 10, 23 & 24, and December 7, 8, 21, & 22.
For more information, check the 2019 Art Market's official event page and Art in Island's official Facebook page. 
Details
What: 2019 Art Market
Where: Art in Island Museum Entrance, 175 15th Ave., Brgy. Socorro, Cubao, Quezon City
When: January 5-6, 2019, from 11:00 a.m. to 6:00 p.m.
Ticket information: FREE admission
Facebook: www.facebook.com/artinisland
---
Source: 2019 Art Market