Taking Back Sunday LIVE In Manila For 20th Anniversary Tour
After almost two decades of rocking the stage, the musical misfit band Taking Back Sunday will literally take you back throughout their journey as they sing their landmark debut album Tell All Your Friends—up until their latest album, Tidal Wave for their twenty-year anniversary world tour this 2019!
Manila is one of their stops, and it's happening at the New Frontier Theater (formerly KIA Theater) on January 26, 2019.
Also read: Slayer to Headline Pulp Summer Slam This March 2019
IMAGE PULP Live World
Guitarists Eddie Reyes and Jesse Lacey formed Taking Back Sunday in November 1999. From being a guitarist, Lacey then transferred to the bass, who was later on replaced by John Nolan. Antonio Longo served as the vocalist, while Steven DeJoseph was the drummer.
However, due to personal disputes, Lacey left the band, and he was later on replaced by Adam Lazarra. DeJoseph then followed, and was then replaced by Mark O'Connell.
After the band started recording for their self-titled EP, Longo left eventually, making Lazzara take the place as lead vocalist, with Shaun Cooper as the new bassist.
By 2002, they released their debut album "Tell All Your Friends" and began touring. Nolan left the band eventually, and Cooper soon followed, replacing them was Fred Mascherino on guitar and Matt Rubano on bass. They released their second album "Where you want to be" in 2004, which debuted at No. 3 on the Billboard 200 chart with over 220,000 copies sold.
IMAGE Taking Back Sunday's official Facebook page
By 2005, the Taking Back Sunday signed with Warner Bros. Records and recorded their third album in 2006 titled "Louder Now". After a year of touring, Fred Mascherino left the band in 2007 and was then replaced by Matthew Fazzi as the new guitarist.
The band released their fourth album "New Again" in 2008, and in 2010, Matt Rubano and Matthew Fazzi left the band. News also broke on that same year that John Nolan and Shaun Cooper will be re-joining the band to celebrate their 10 years through a Tell All Your Friends Anniversary Tour in 2012.
By 2014, Taking Back Sunday revealed their newest album "Happiness Is", and in between touring, they released another album "Tidal Wave" in 2016. This 2018, the founding guitarist, Eddie Reyes left the band, and it was soon revealed that the band is making a compilation album for their 20th Anniversary along with the worldwide tour in 2019.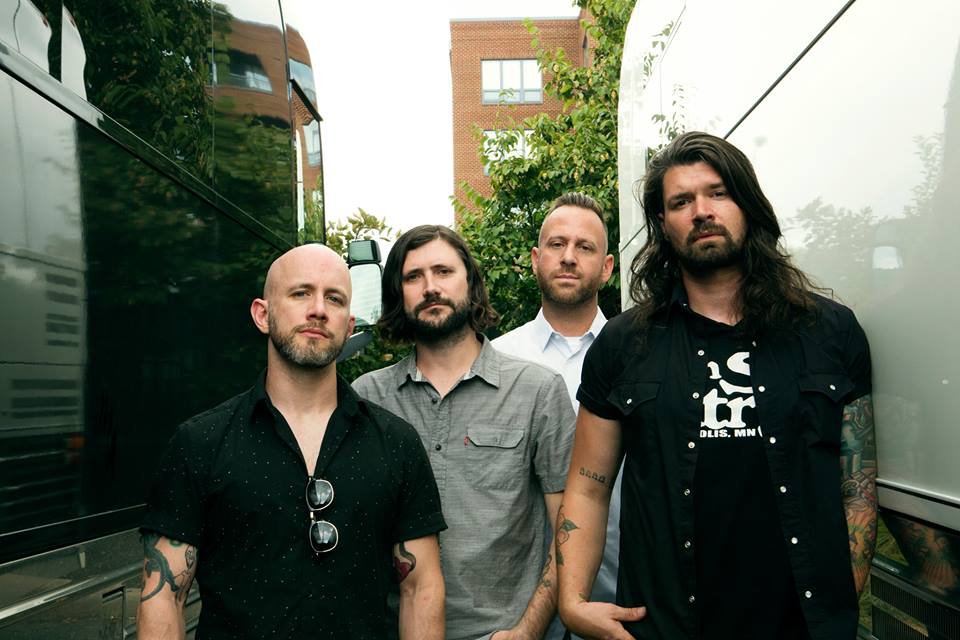 John Nolan, Adam Lazzar, Mark O'Connell, Shaun Cooper IMAGE Taking Back Sunday's official Facebook page
Celebrating two decades of music, history, and everything in between, Taking Back Sunday takes a look back to the band's story told through music, in a worldwide Anniversary tour, including a compilation album "Twenty". The album includes two brand new songs, mixes, and a few hints of where the band is heading to in the coming years.
Check out the official seat plan below:
IMAGE Ticketnet
So grab your tickets, and relive your rockstar days with Taking Back Sunday's ultimate throwback concert! Tickets are priced from Php 1,590 to Php 4,770 with ticketing charges.
You may avail your tickets at all Ticketnet outlets or via Ticketnet Online. For more information, visit pulpliveworld or you can call them at 02-727-4957. You can also follow PULP on Facebook at pulpliveworldprod for more updates.
Details
What: Taking Back Sunday LIVE In Manila 2019
When: January 26, 2019
Where: New Frontier Theater, 7 General Malvar Ave, Cubao, Quezon City
Facebook: www.facebook.com/pulpliveworldprod
Website: www.pulpliveworld.com
Ticket rates: 
VIP 1 –  Php 4,770
VIP 2 – Php 3,180
Loge – Php 2,650
Balcony – Php 1,590