Cebu Farmers Market, Coffee Fest Return to CEFBEX 2018
Apart from the staple spread of unique and innovative F&B products to be presented, this year's Cebu Food and Beverage Expo (CEFBEX) affirms its commitment to the Visayan community, providing a platform that will empower the region's farmers and local food producers.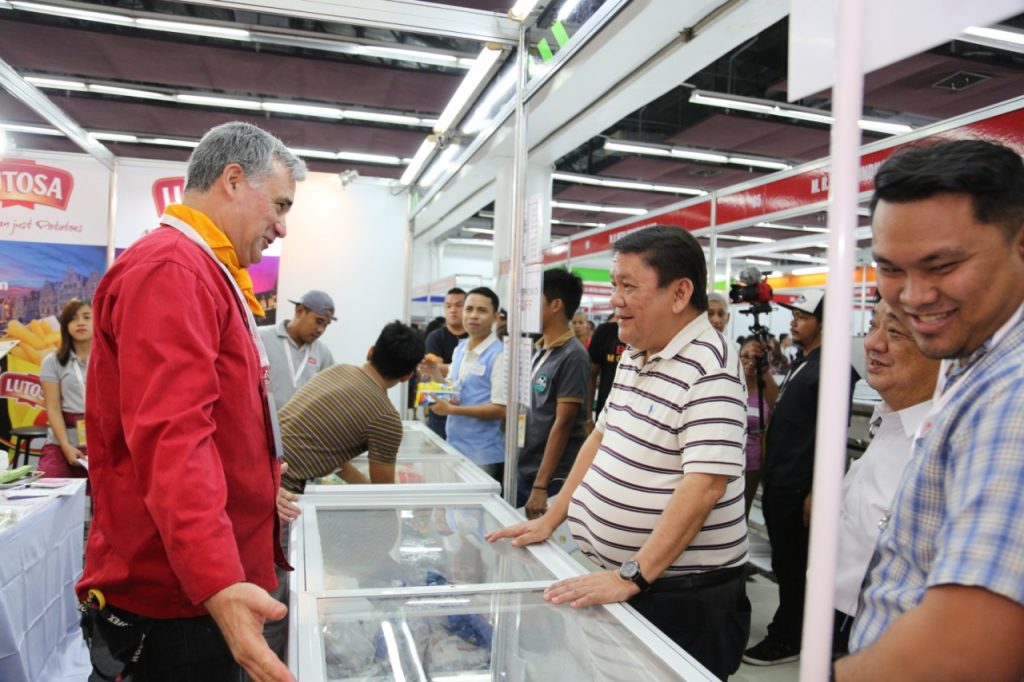 Mayor Tomas Osmena having a tour during CEFBEX 2017
In support of the advocacy of the government to improve the income opportunities of farmers and expand the availability of affordable food supplies for Filipinos, CEFBEX 2018 returns with two signature event highlights that will help realize these noble aspirations.
Also read:  CEFBEX 2018: The Ultimate Foodventure in Cebu this October 11 to 14
Cebu Farmers Market
With an aim to provide farmers an opportunity to sell directly to consumers, CEFBEX, once again, brings Cebu Farmers Market. This a great venue to shop for locally- and organically-grown produce that will promote the world-class quality of the products yet to a wider audience.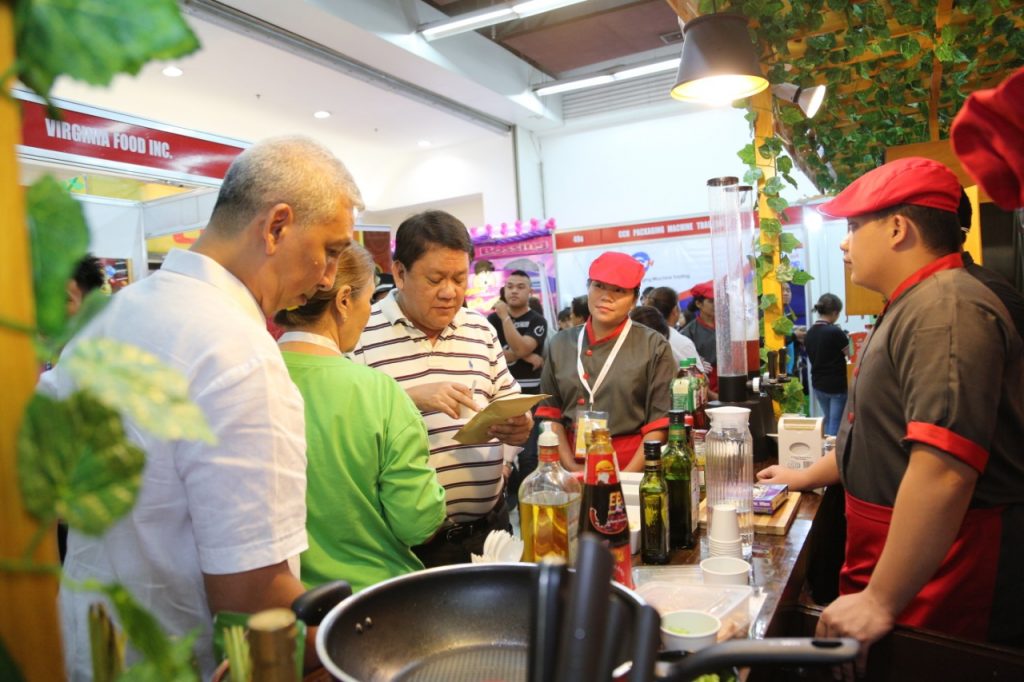 Get a taste of the local and fresh food finds at CEFBEX 2018
At Cebu Farmers Market, visitors can find an array of fresh and organic fruits and vegetables such as papayas and dragonfruit from 4C's Flock Farms in Balamban; calamansi, santol, and cherry tomatoes from Lopez Farm in Mabini; French beans, string beans, okra, and alugbati from Nat-Nat's Vegetable and Herb Garden in Babag II; eggplant, sigarillas, and ampalaya from Cebu Organic Natural Farmers Federation in Cebu Province; Kale-Licious products from Seed and Soil Farm in Tabunan; Nature's Bounty products from Carcar Natural Farmers in Calidnan, Carcar; and leafy green vegetables, and tomatoes from La Estancia Farms in Danao City.
With a wide range and affordable selection of organic vegetables and fruits, Cebu Farmers Market is for all who have been practicing a healthier lifestyle. At the same time, shopping at the Cebu Farmers Market means taking part in a meaningful cause to empower the organic farming industry of the region.
Coffee Fest
Cebuanos truly have a recognizable growing passion for good coffee, which is evident with its fast-emerging local coffee industry. And in partnership with Linear Coffee Roaster and the Cebu Bartenders Barista Association (CBBA), CEFBEX presents the highly-anticipated Coffee Fest for the fourth year.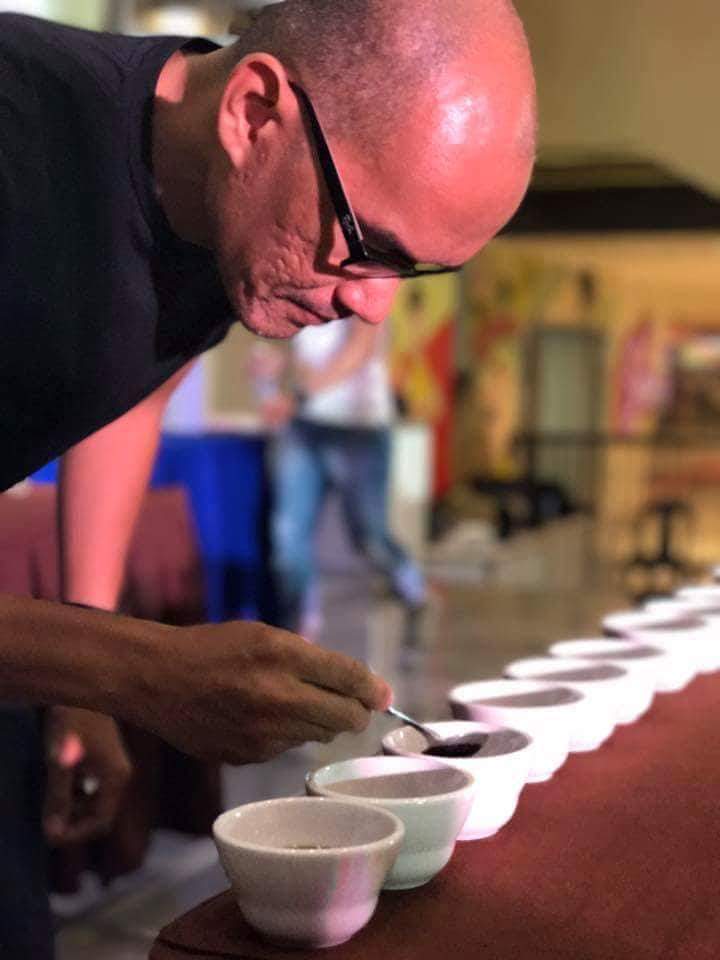 Various tastes of coffee only in CEFBEX 2018
Coffee Fest aims to showcase Cebu's specialty coffee and cocktails as well as the talented brewers and baristas serving topnotch coffee and beverages across the region.
Apart from the opportunity to sample an overwhelming variety of coffee products, Linear Coffee Roaster and CBBA will also be hosting a series of competitions such as the Cebu mixology, the Bartending face-off, the Brewers Cup, the Taster Cup, and the Latte Art Competition.
Each year, CEFBEX strives to offer food lovers, beverage enthusiasts, and industry players with a food show that constantly champions the growth of the Visayan F&B scene. By continuously mounting events such as the Cebu Farmers Market and the Coffee Fest in partnership with local farmers and coffee producers, CEBFEX hopes to nurture among the Visayan people a deep appreciation for exploring and supporting local F&B products.
Also read: CEFBEX 2018: What to Expect at The Ultimate Food-venture in Cebu this October
Organized by Worldbex Services International, the 10th Cebu Food and Beverages Expo is happening on October 11 to 14 at the SM City Cebu Trade Hall. Admission is free and open for all foodies and food enthusiasts! For more information, follow Cebu Food and Beverages Expo on Facebook and @cefbex on Instagram. You may also call (02) 656-9239 or email info.worldbex@gmail.com.
Details:
What: Cebu Farmers Market, Coffee Fest at CEFBEX 2018
Where: SM City Cebu Trade Hall, Juan Luna Avenue, North Reclamation Area, Cebu City, Cebu
When: October 11 to 14, 2018
Tickets: Free Admission