CEFBEX 2018: The Ultimate Foodventure in Cebu this October 11 to 14
Expect the greatest food exhibitions at the 10th Cebu Food and Beverage Expo (CEFBEX), happening from October 11 to 14, 2018 at the SM City Cebu Trade Hall.
CEFBEX booths
Aspiring F&B industry professionals, food-lovers and interested individuals are welcome to attend CEFBEX as it offers free admission to the four-day event. The 10th annual CEFBEX is dubbed as the "Ultimate Foodventure" as it musters and presents the premier F&B trends and gastronomic pulses from Cebu.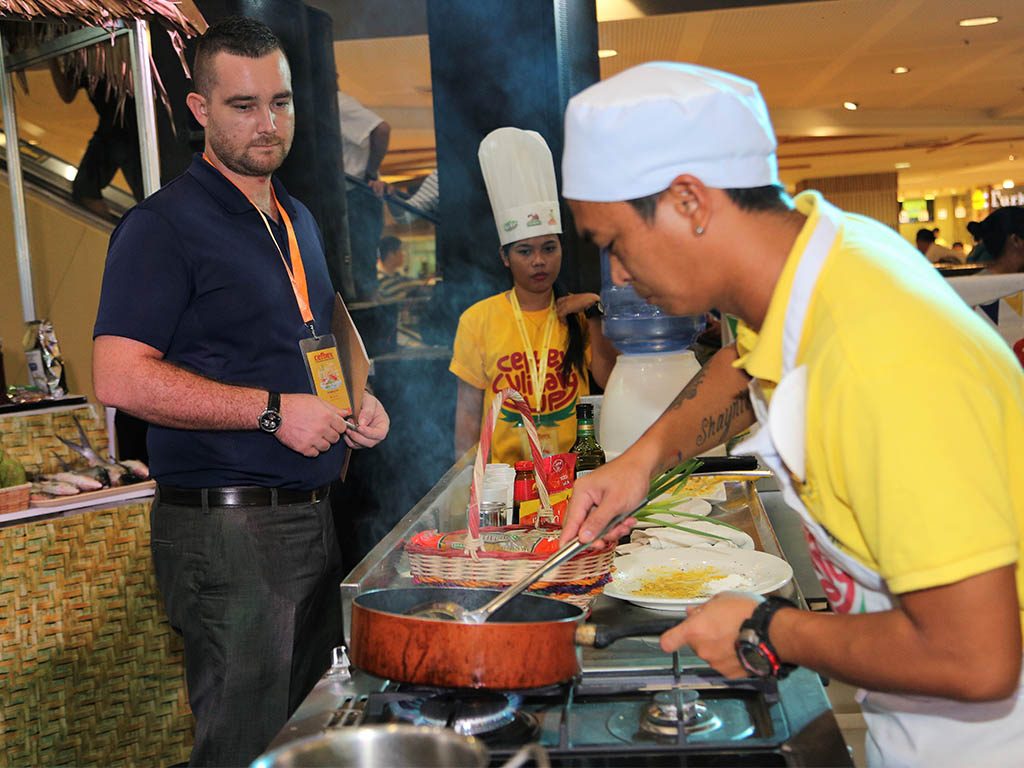 An aspiring chef showing off his culinary prowess.
The CEFBEX Culinary Cup: Home Chef Edition and Inter-school Division will be the highlight of the event. The Home Chef Edition is open to all local aspiring chefs from Cebu with no prior work experience in the last five years and has no formal academic background. The Home Chef Edition composed of two rounds, the semi-finals, and the grand finals. Participants are required to provide with their own ingredients and will be cooking on the spot for their chance to win the competition.
The Inter-school Division will be composed of the culinary and hospitality students from all over the region. The competition will comprise of Table Set-Ups, Fruit Carving, Cake Decorating, Flair Bartending Tandem, Open Latte Art, and Pasta Live Cookery.
Asides from culinary-related activities, this year's CEFBEX seminar will be hosting industry leaders from the Department of Agriculture, Department of Trade and Industry, and the Department of Science and Technology who are going to share their knowledge regarding the best industry practices and other related information involving the F&B business.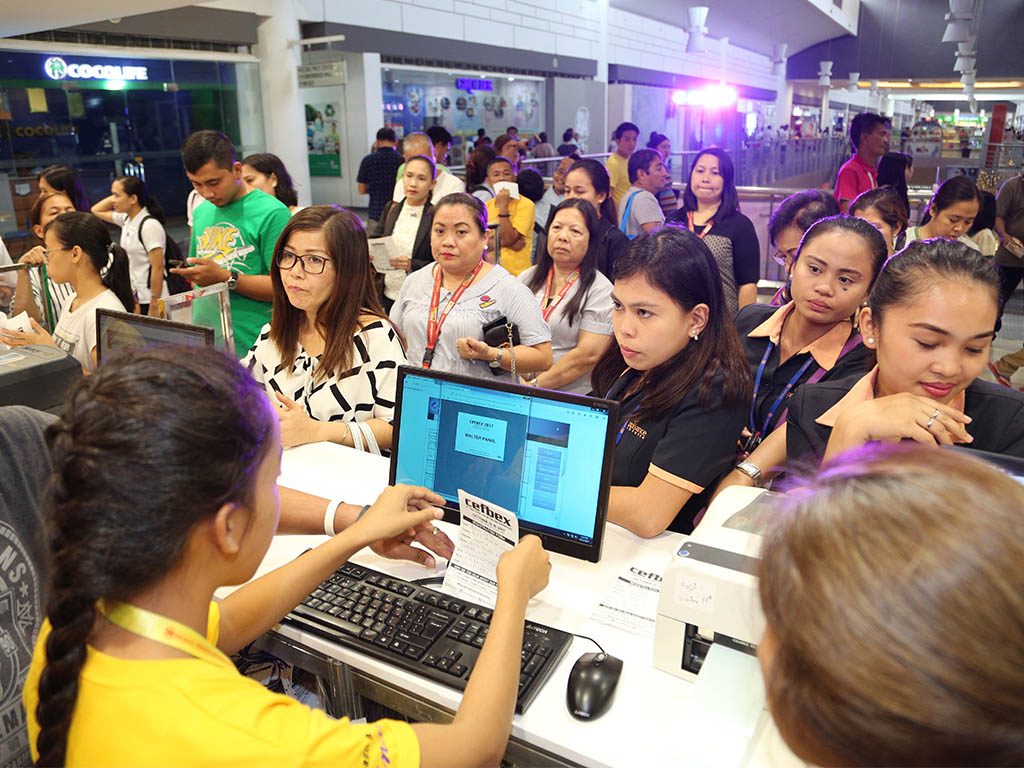 Crowd queuing up for CEFBEX 2018 inquiry booth
For more inquiries, follow Cebu Food and Beverage Expo on Facebook and @cefbex on Instagram, call (+632) 656-9239, or email info.worldbex@gmail.com.
Details:
What: 10th Cebu Food and Beverage Expo
When: October 11 – 14, 2018
Where: SM City Cebu Trade Hall
Ticket Information: Free admission