HISTORY CON 2018: Manila's Biggest Entertainment Convention
HISTORY Channel's highly anticipated HISTORY CON is coming back to the Philippines from August 10 to 12, 2018 at the World Trade Center.
Just like the past two years, the upcoming convention will be graced by some local and international celebrities and will be led by none other Ancient Aliens host, leading contributor, and co-executive producer, Giorgio A. Tsoukalos.
This year, Tsoukalos will hold a live session called "Mysteries of the Past with Giorgio A. Tsoukalos," which will invite fans to explore the unexplained. It aims to bring together truth-seekers and HISTORY fans and engage them in a discussion, debate, and exploration with the leading expert himself.
Ancient Aliens is the highly popular sci-fi series that explores the theory that extra-terrestrials have been visiting the Earth for millions of years.  The show has a loyal following in the Philippines and Filipinos have long anticipated Tsoukalos' return to the country since his first appearance in 2016.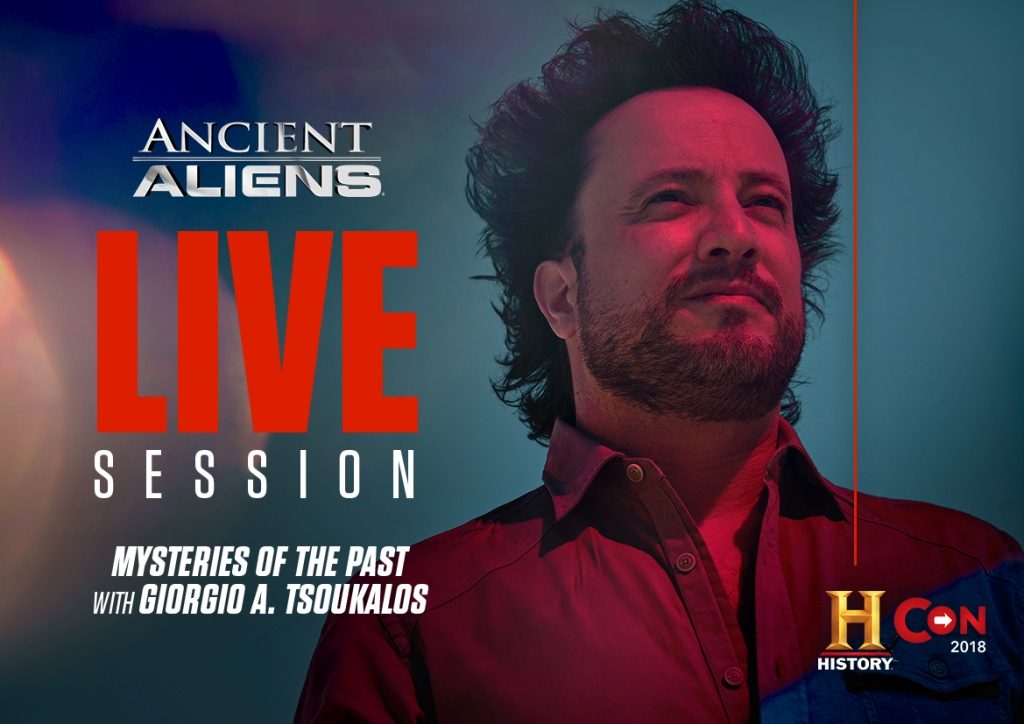 HISTORY CON, the world-class entertainment convention, is in its third installment in Manila this year. It saw an attendance of 50,000 in 2016 and a record-breaking attendance of 68,800 in 2017.
HISTORY® and HISTORY HD ® connect viewers with history through their informative, immersive, and entertaining award-winning series and specials. Some of their original hit series include Alone, Forged in Fire, Pawn Stars, The Pickers, Ancient Aliens, Counting Cars, The Curse of Oak Island, Vikings, SIX, Knighfall, as well as Asia Original Productions Photo Face-Off, Ride N' Seek, and Celebrity Car Wars.
Also read: HISTORY CON 2017: The Event You Got to Be in Right Now 
To know more about HISTORY CON 2018, please visit www.historyasia.com/historycon. Tickets are on sale exclusively at SM Tickets.
Details:
What: HISTORY CON 2018
When: August 10 to 12, 2018
Where: World Trade Center, Gil Puyat Ave. Extension corner Diosdado Macapagal Blvd., Pasay City
Website: historyasia.com
Ticket Prices:
Php 350 – General Admission (one-day access to the convention)
Php 2,500 – HISTORY MAKER Pass (good for three-day admission)
Php 10,000 – HISTORY MAKER VIP Pass (with only 100 limited tickets available)