Isobel Francisco: Disposable Lives Exhibit
Piecing together human experiences that inevitably decay, disappear, or are rendered meaningless, Disposable Lives showcases the fifth solo exhibition of visual artist, Isobel Francisco at the ArtistSpace, Ayala Museum from July 17, 2018 to July 30, 2018!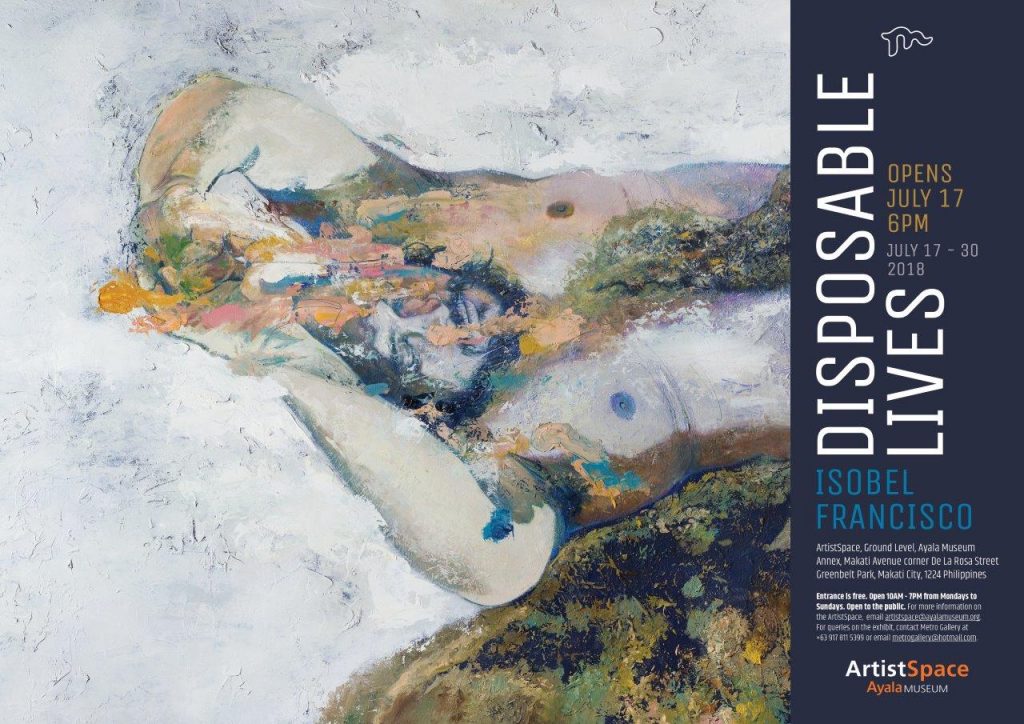 Disposable Lives chronicles the artist's visual sojourn as she stares into the void of existence where waste becomes the central point of the discussion. Building upon the central image of the garbage bag, which was introduced in her 2016 exhibition Sea of Fertility, she wonderfully executes a collection that captures her observations on human ruin.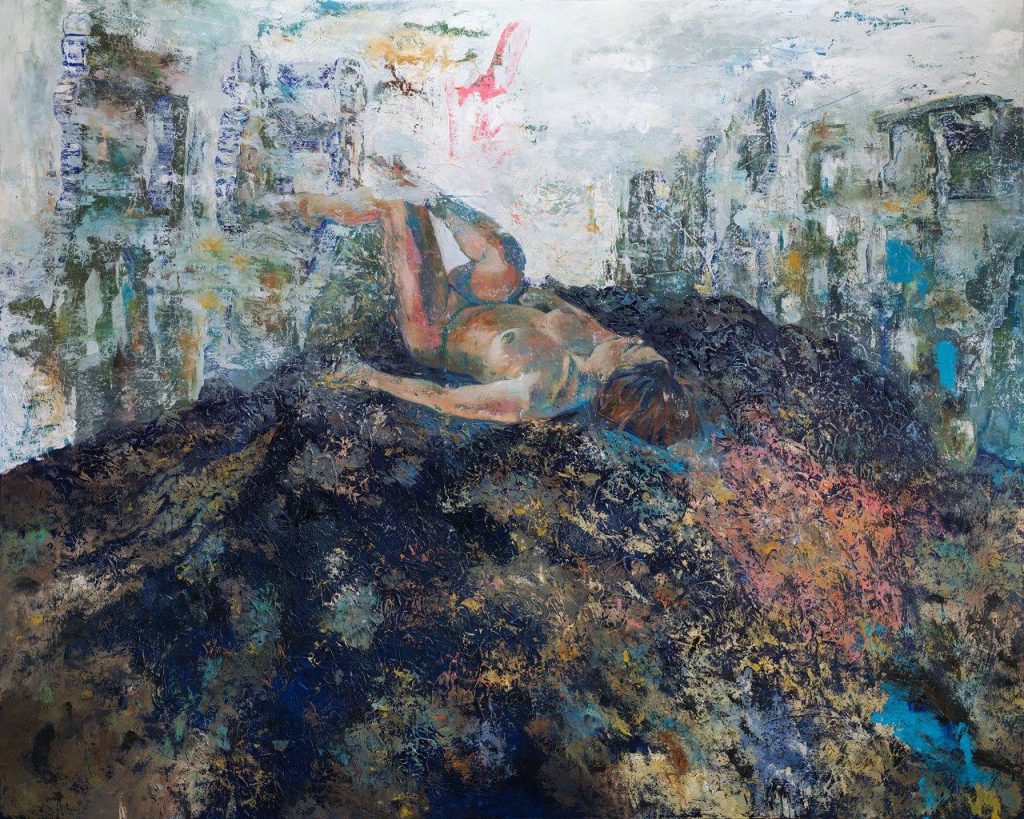 While the duality of life and destruction reverberated through her previous exhibition, Francisco's latest show is an affront to the age-old delusion of man as the center of the universe.
About the Artist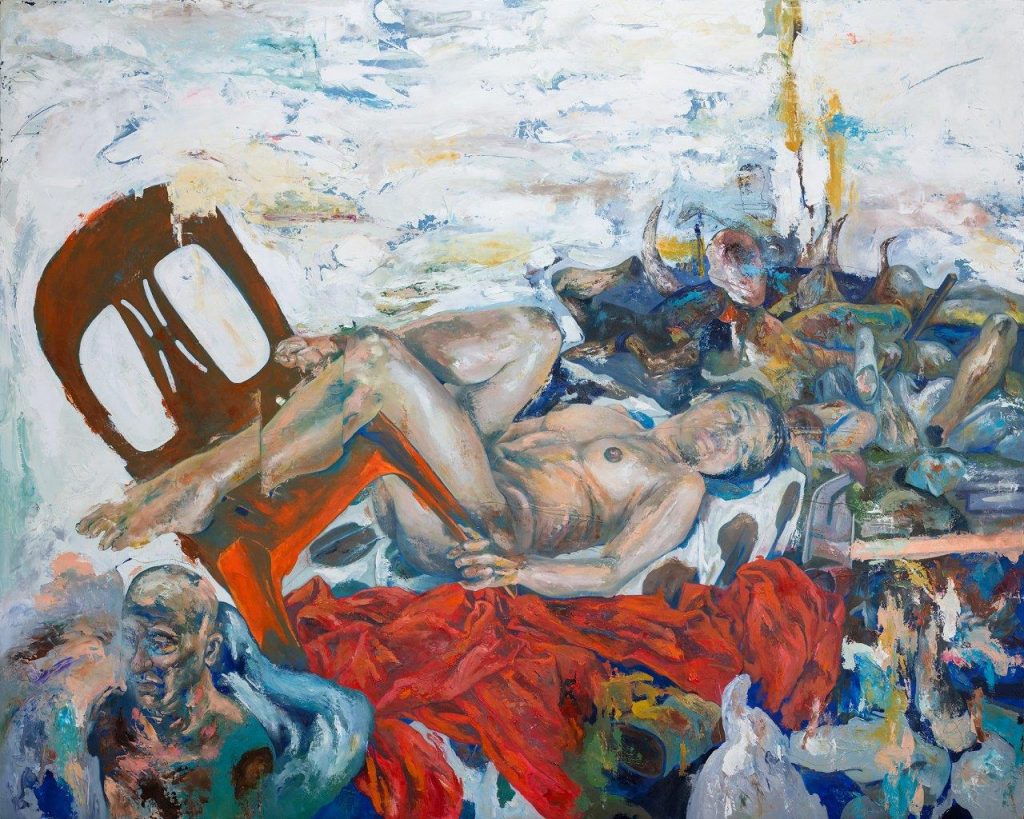 A graduate of Ateneo de Manila University, Isobel "Iso" Francisco has been making waves in the local and international art scene for her signature gritty aesthetic. Specializing in oil, she also dabbles in ink and digital tools. Since her debut in December 2011, the prolific artist has mounted a number of exhibitions in distinguished art spaces in Metro Manila as well as in Hong Kong and China.
DISPOSABLE LIVES will be on view at the ArtistSpace from July 17, 2018 to July 30, 2018 with an Artist Reception on July 17, 2018. ArtistSpace is located at the Ayala Museum Annex, Ground Level, Makati Avenue corner De La Rosa Street, Makati City. It is open from Mondays to Sundays, 10 a.m. to 7 p.m. Admission is free.
For more information, please call or email Jane Salvador at (02) 759-8288 | artistspace@ayalamuseum.org or Metro Gallery at 0917-811-5399 | metrogallery@hotmail.com.
Details: 
What: Isobel Francisco: Disposable Lives Exhibition
When: July 17, 2018 to July 30, 2018
Where: ArtistSpace, Ayala Museum Annex, Makati City
Facebook: https://www.facebook.com/artistspacegallery/
Website: http://www.ayalamuseum.org/
---
This is a press release. Minor edits were made prior to publishing.