INDISTINCT: Photography and Mixed Media Works
Use the coming long weekend to appreciate the beauty of human silhouettes and abstract figures through the lens of photographer and visual artist, Sven Pfrommer!
From June 15, 2018 to June 28, 2018, lose yourself as you navigate through the exhibit INDISTINCT: Photography and Mixed Media Works at the ArtistSpace, Ayala Museum.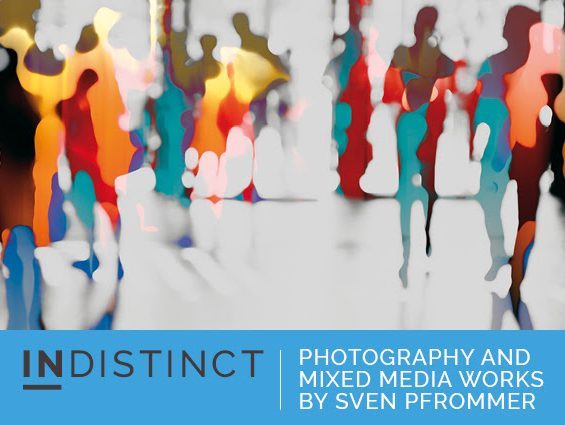 The exhibit is a collection of Pfrommer's work.  Many are from his "Human Blur" series, some select works from his "Abstract Landscape" series, and a portrait photo installation. In his "Human Blur" series, Sven Pfrommer transforms distinct human figures into blurred silhouettes, a concept he has done since 2002. This is due to his interest in the abstract elements of humans and the reduction of form.
An experienced traveler, Pfrommer's artworks usually start as photos that he took on his travels. He then transforms them using paint and other mixed media techniques.
Over a decade ago, Pfrommer was able to establish his own gallery for contemporary art in the art capital, Berlin. In the past few years, he has been busy teaching photography, art, and design in Asia.
INDISTINCT is Pfommer's 7th solo exhibit. He has been featured in numerous galleries and art fairs around the globe. He has also done commission works for various industries such as cars, fashion, and architecture. ADMISSION IS FREE.
For more information about the exhibit, please contact Jane Salvador at (02) 759-8288/ artistspace@ayalamuseum.org or Sven Pfrommer at info@svenpfrommer.com.
Details:
What: INDISTINCT: Photography and Mixed Media
When: June 15, 2018 to June 28, 2018
Where: ArtistSpace, Ayala Museum, Makati City