Fête de la Musique 2018 Manila: More than a Music Festival
For 24 years, the Philippines has been hosting its own edition of Fête de la Musique. While we can't exactly apply the same concept France uses for their own Fête (we're not that big on busking here in the Philippines), what we have done is make the best out of what we have: the many bars, open areas, and event venues in the city of Makati.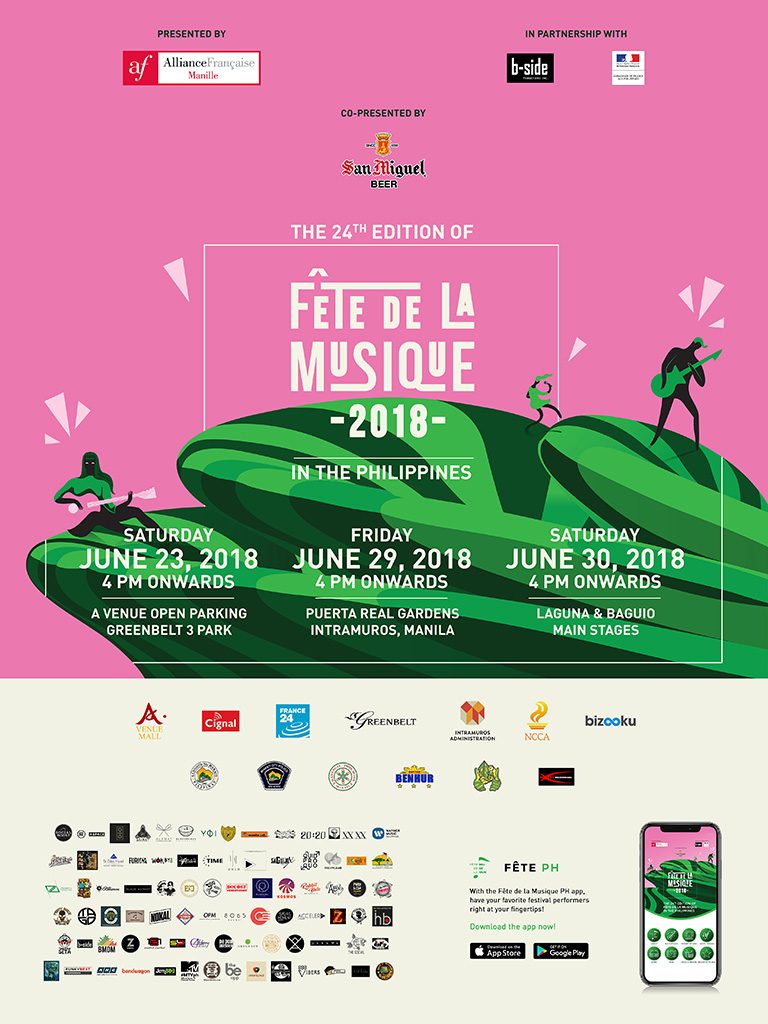 The way we have Fête set-up in the country may not be the same as other countries, but it stays true to what the music festival is about: the music everywhere and the concert nowhere. It's a celebration of life more than music, a way for both bystander and artist to express their feelings through a tune or performance.
This year's Fête features 39 stages, with the main stage divided between two venues: Greenbelt 3 Park and the A-Venue Mall Parking Lot. Performing at Greenbelt 3 this year are Brass Pas Pas Pas Pas with former Dicta License vocalist Pochoy Labog, Tukar Sinati feat. Radha, and Kjwan. A-Venue, meanwhile, plays host to Ourselves the Elves, Orange and Lemons, and Toni B.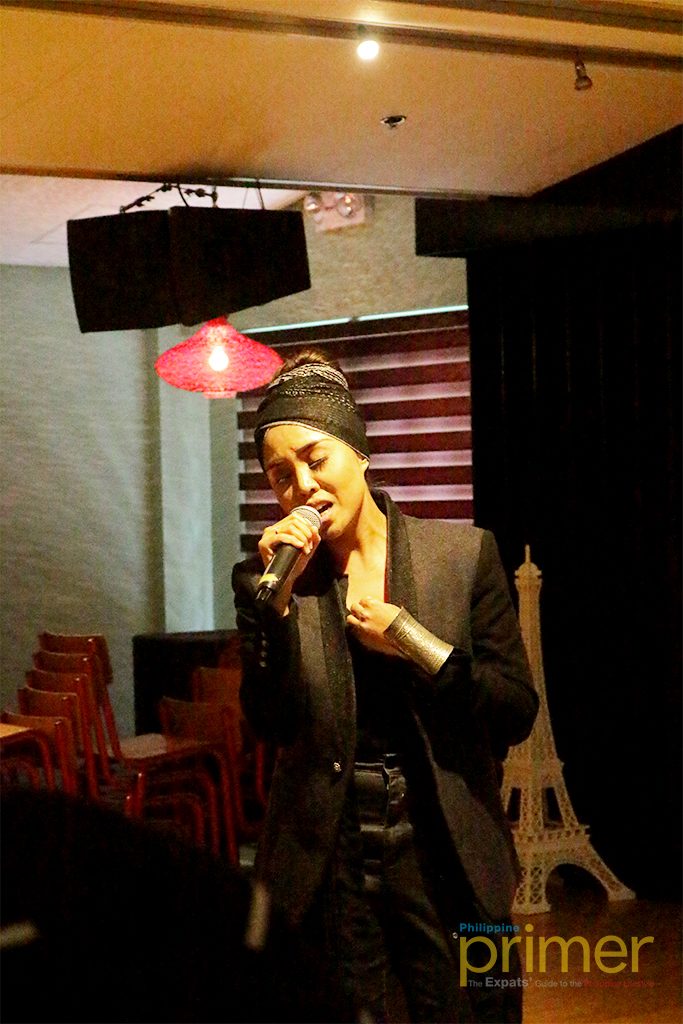 MC Fatima Palma-Loo of Tukar Sinati, better known as "Nurse Rapper"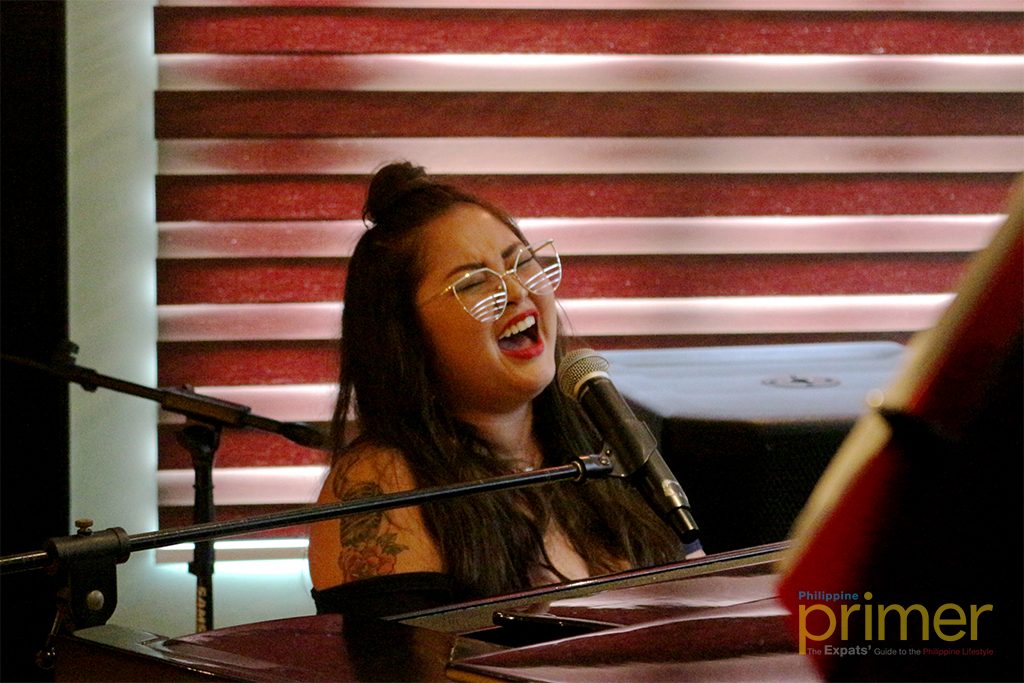 Toni B
The main stages will also extend to three other places that are considered hotbeds for artists: Intramuros (June 29), Baguio (June 29), and Laguna (June 30).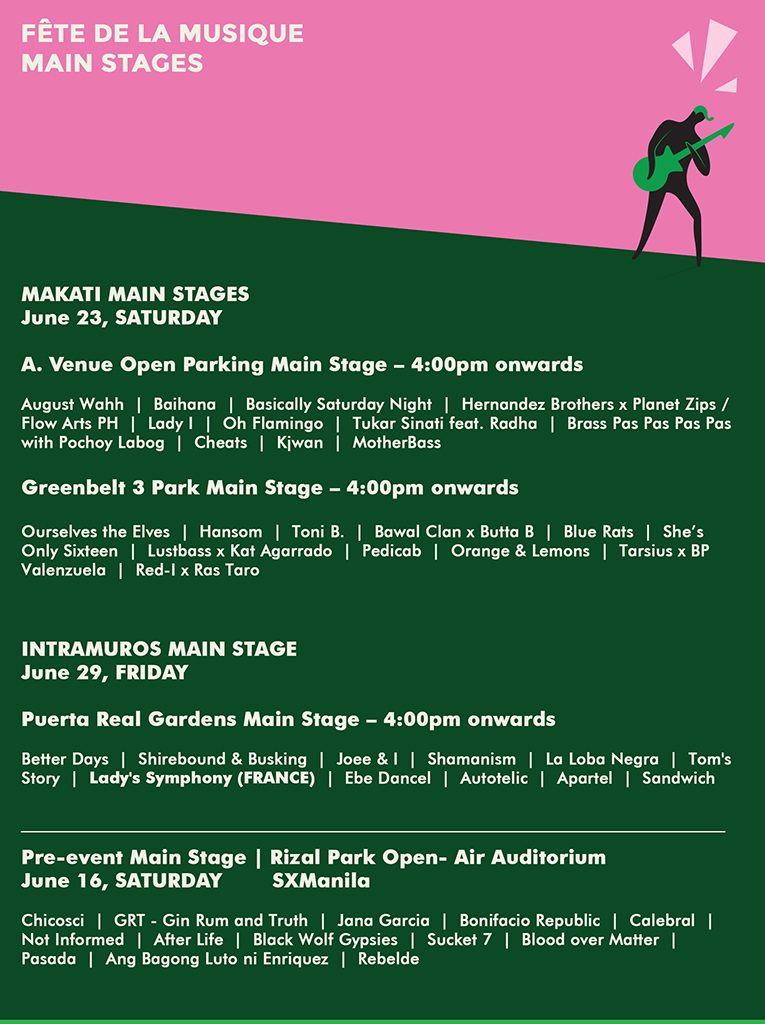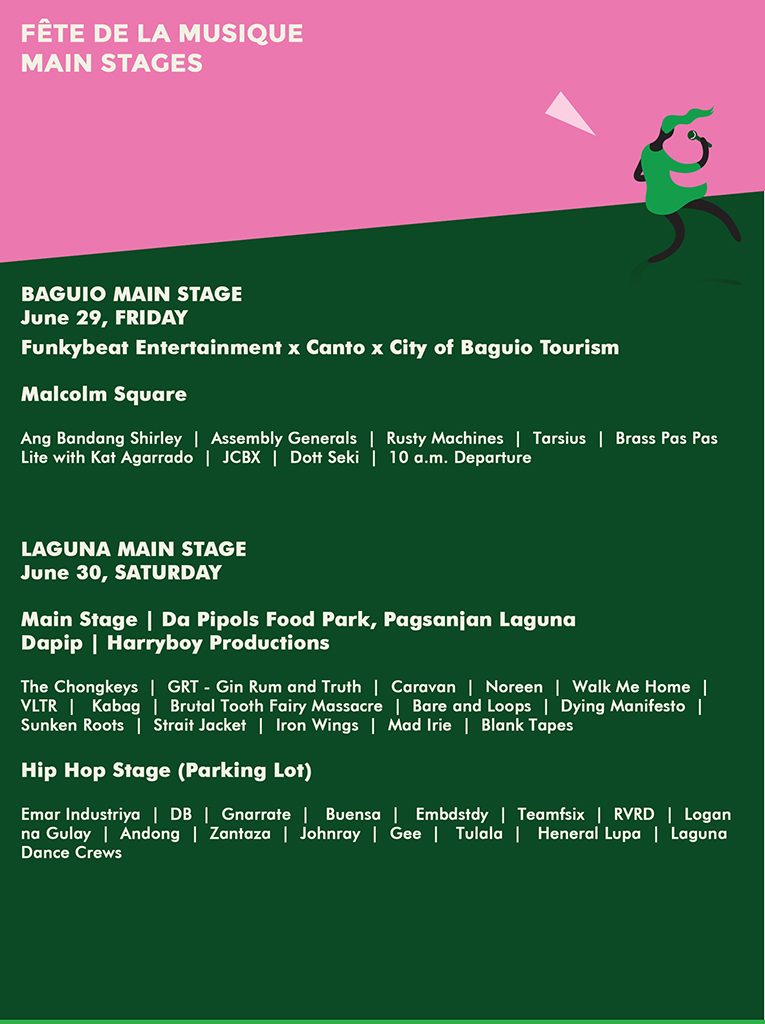 What we're excited about, however, are the 37 pocket stages scattered around Makati City. These cater to specific music genres, and makes our own Fête de la Musique stand out. We'd like to introduce you to all 37 pocket stages (all happening on June 23 at 4 pm), but that would take too long. Instead, here's our pick of the 37 pocket stages which you should not miss:
Acoustic Stage by ASPACE Manila | ASPACE Greenbelt
Nothing beats a night of food, drinks, bean bags, and soothing acoustic music, and Fête de la Musique 2018's Acoustic Stage is just that. Happening at ASPACE Greenbelt, this year's acoustic jam will see Aia De Leon, Ransom Collective, Reese Lansangan, Clara Benin, Dane x Keiko, Cheenee Gonzalez, Yan Abelardo, Basti Artadi, Luna, Leanne and Narra, BP Valenzuela, She's Only Sixteen, JM Quiblat, Rob and the Hitman, and Mayonnaise taking to the stage.
Punk Stage by PUNKompilation | Zibangs Bar & Grillhouse Co.
Punk music is as relevant as ever, and the Philippines enjoys a good crop of both established and up-and-coming punk bands, some of whom will perform at Zibangs Bar & Grillhouse Co. at this year's Punk Stage. Jam to the beats of Philippine Violators, Deadsperm, Deceased, Isidro Project, Bonifacio Republic, Give Chance to Run, Red Mean Stop, All your hero, Double Barrel, Southern lads, Long Time No see, Krompt, Bad Ammunition, and The Republicasts.
Spoken Word and Open Mic Stage by Words Anonymous | Soma Bistro, Green Sun Hotel
Spoken word is the latest trend to hit the mainstream in performing arts. Words Anonymous, the country's largest collection of Spoken word artists, brings together some of their best artists to perform at Soma Bistro. Got something you need to get out of your chest? There's an open mic session that will follow after the artists, so here's your chance.
Mount Zion Stage by Pura Vida Manila | Pura Vida Manila
Remember when we featured the metro's (and possibly the country's) first Costa Rican Reggae bar? They've been home to the Mount Zion Stage, which gathers some of the best reggae bands in the country, since they joined the festivities last year. They're bringing it back for 2018 with JM Quiblat, DJ Ada Dub, The Oemans, Coffee Break Island, Surevibe, Michael Berth with MC Mo, Hempwise, Jeck Pilapil and Peacepipe, and DJ Reiz.
Indie Stage by Docdef Productions | Studio Uno, Riverside Studios
If you want to hear good music, all you have to do is look. In the Philippines, the independent music scene is home to the most underrated musicians you'll ever listen to because they're hardly heard of outside the bar scene. Get a taste of the country's burgeoning independent music scene at the Indie Stage, with acts like The Ransom Collective, Ube, I belong to the zoo, Clara Benin, Cheats, Asch, Conscious and the Goodness, Dayaw, and Orange and Lemons.
Remember, these are just five of the 37 pocket stages lined up for Fête 2018, happening on June 23 in Makati, June 29 in Intramuros and Baguio City, and June 30 in Pagsanjan, Laguna. If you're a Fête virgin and need a taste, there's a Pre-Fête Main Stage (a first in the festival's 24-year history) happening on June 16 at the Rizal Park Open Air Auditorium.
The Pre-Fête Main Stage features alt and punk-rock band Chicosci with GRT – Gin Rum and Truth, Jana Garcia, Bonifacio Republic, and more. As always, Fête de la Musique will be free of charge.
See you at Fête 2018!
Details:
What: Fête de la Musique 2018
When: June 23, 29, and 30, 2018; 4 pm onwards
Where: various locations in Metro Manila, Baguio, and Laguna
---
Written by Andronico Del Rosario