French Wine and Food Pairing
Food and beverage go hand in hand. As foods are usually followed by a beverage for a perfect digestion, wine seems to be different. This time, it is the food that is being partnered with wine.
On the spotlight, French Wine and Food Pairing will help you discover the perfect pair for your choice of wine. This June 14, 2018, join the French Chamber of Commerce and Industry in the Philippines and Le Cellier French Wine Selection in search of food that can jive with wine.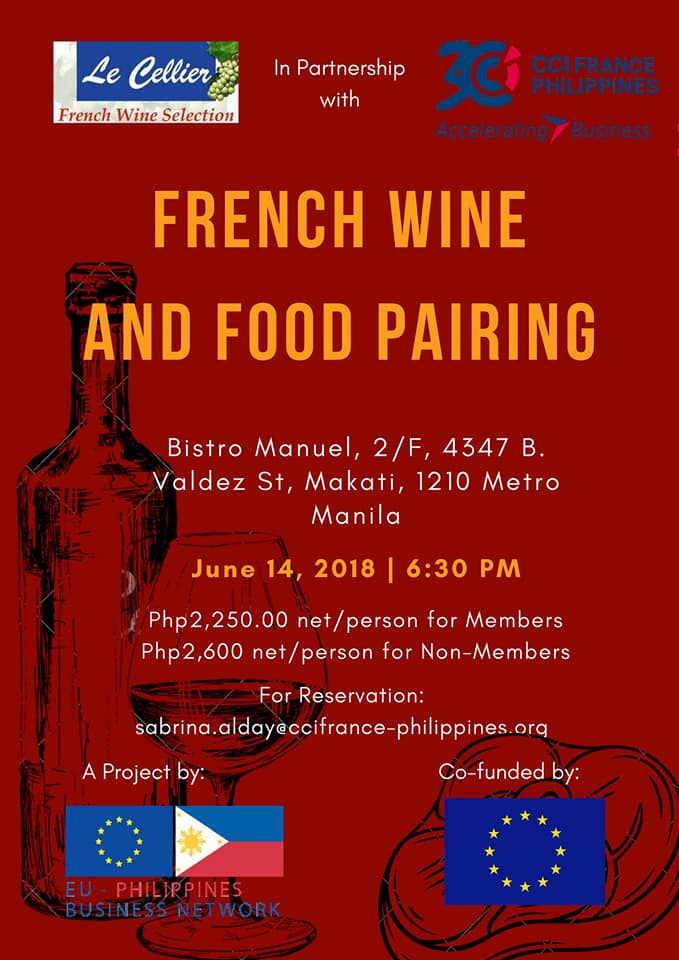 Happening at Bistro Manuel, Makati, pair your French wines with your choice of European food dishes curated by Chefs Ariel and Mia Manuel from the restaurant itself. The event will start at 6:30 pm. Choose from different kinds of French wine, from rosé wine to red wine, and the perfect meal to go with it.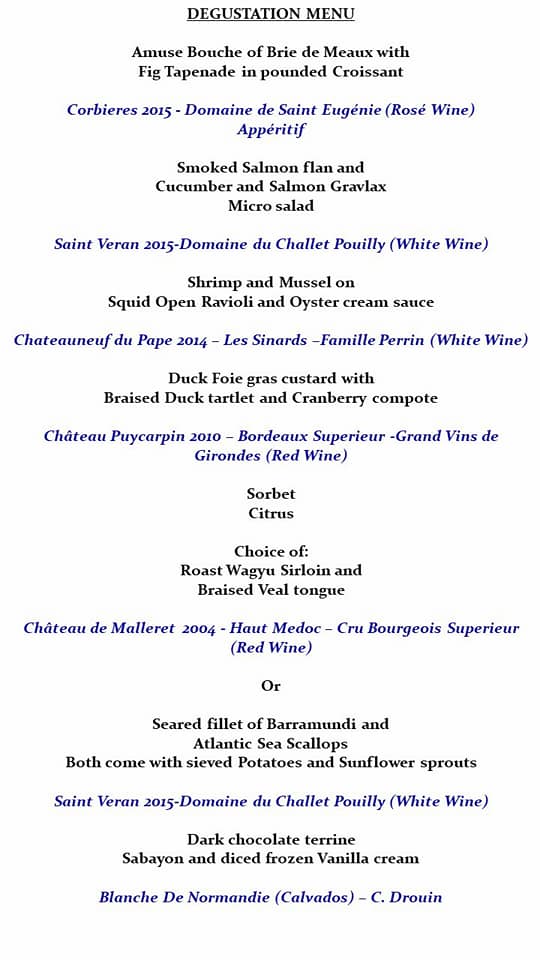 For reservation, email sabrina.alday@ccifrance-philippines.org. Fees are at Php 2,250 for members and Php 2,600 for members. This event is a project of the EU-Philippines Business Network and co-funded by the European Union Delegation in the Philippines.
Satisfy your taste buds as you pair your favorite wine with a variety of European dishes!
Details:
What: French Wine and Food Pairing
When: June 14, 2018; 6:30 pm
Where: Bistro Manuel, 2/F, 4347 B. Valdez St., Makati

---
Written by: Maria Vinnise Marcelo, Philippine Primer Intern
Sources: French Wine and Food Pairing, FCCIP, Le Cellier French Wine Selection