Food and Drinks Asia 2018
Chefs, foodies, and businessmen rejoice as Food and Drinks Asia rolls off the red carpet for their biggest event of the year this September 6 to 9 at the World Trade Center, Manila.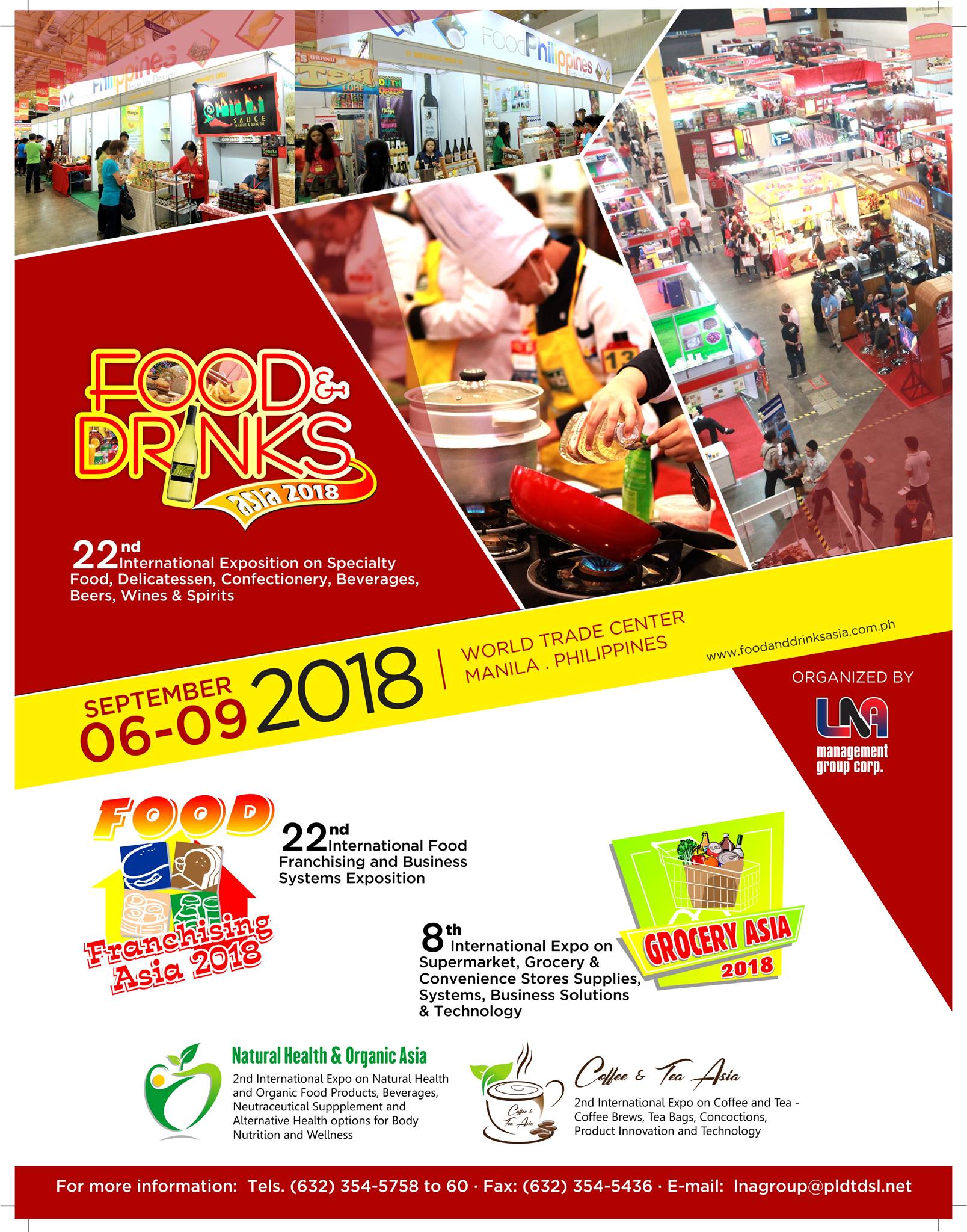 IMAGE Food and Drinks Asia Official Facebook Page
The 22nd International Exposition on Specialty Food, Delicatessen, Confectionery, Beverages, Beers, Wines, and Spirits is a culmination of events in one. Food Franchising, Supermarket and Grocery, Natural Health and Organic, as well as Coffee and Tea Expositions, are all happening on Food and Drinks Asia 2018.
The event is the best and most effective platform to meet professionals from the related industry. Expecting more than 300 exhibitor booths, the event expects even more attendees as the food industry continuously grows in the country.
Food and Drinks 2018, for the past 7 years, has been the venue for The Annual Chef's Culinary Showdown and the Food & Drinks Asia Cooking Challenge. Both contests have awarded many talented chefs and students for their exemplary work and in presenting a well-made dish on the spot and under pressure.
Further updates are still to be announced but attendees can be sure to expect speakers, new companies, emerging trends, kitchen wares and technologies that can change the way you cook.
Save the date and don't miss the biggest event for Food and Drinks Asia this September 6-9 at the World Trade Center Manila and witness what new products and dishes you can whip up with all the new systems and business solutions you can see on this year's Food & Drinks Expo 2018.
Details:
What: Food and Drinks Asia 2018
When: September 6-9, 2018
Where: World Trade Center, Manila