Coloring the Future by Sakura Philippines at Shangri-la Grand Atrium
Recollect the past and innovate with the future through art. Sakura Philippines invites you to do so with Coloring the Future , an event that lets you explore art as it is and as to what more it could possibly be.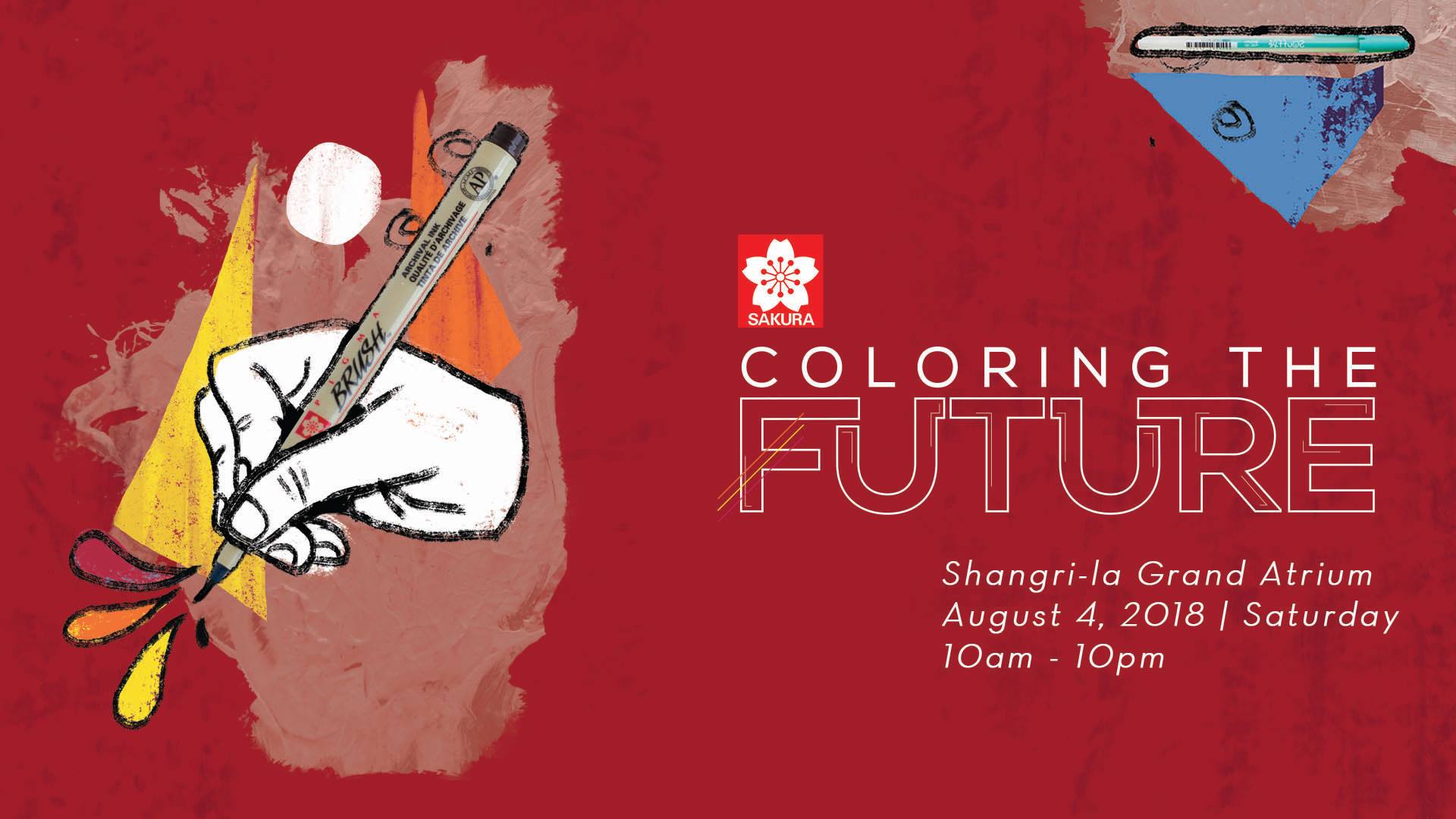 Celebrate the future of talents and skills in art on August 4 at Shangri-la Grand Atrium, Makati. From 10 am to 10 pm, Sakura Philippines will also celebrate their 35 years in the industry on making world class quality of their coloring products.
Sakura Color Products has a long history to tell since 1925. They invented cray-pas which is also known today as oil pastels and through innovations of today, they have been trying to incorporate it as a twist of what the world got to color tomorrow.
Their product ranges from acrylic colors , water soluble printing color to pigma micron pn that can easily change the width of your writing depending on the pressure your hand exerts. Sakura can provide for things you need on paintings to calligraphy.
Registration and further information for the event will be announced. For more updates, visit their Facebook page or email sakuraartph@gmail.com.
Let art color your future as Sakura goes hand in hand with timely innovations in art.
Details:
What: Coloring the Future
When: August 4, 2018; 10:00 am to 10:00 pm
Where: Shangri-la Grand Atrium, Garden Way, Ortigas Center, Mandaluyong, 1650 Metro
Facebook: https://www.facebook.com/events/302840230251153/
---
Sources: Sakura Philippines, Sakura Color Products Corp.,
Written by: Maria Vinnise A. Marcelo, Philippine Primer Intern