Tarot 101 Workshop at Persephone
Learn the basics of working with the tarot through the Tarot 101 Workshop to be held on May 13 at 3 to 6 pm, at Persephone in Jupiter, Makati.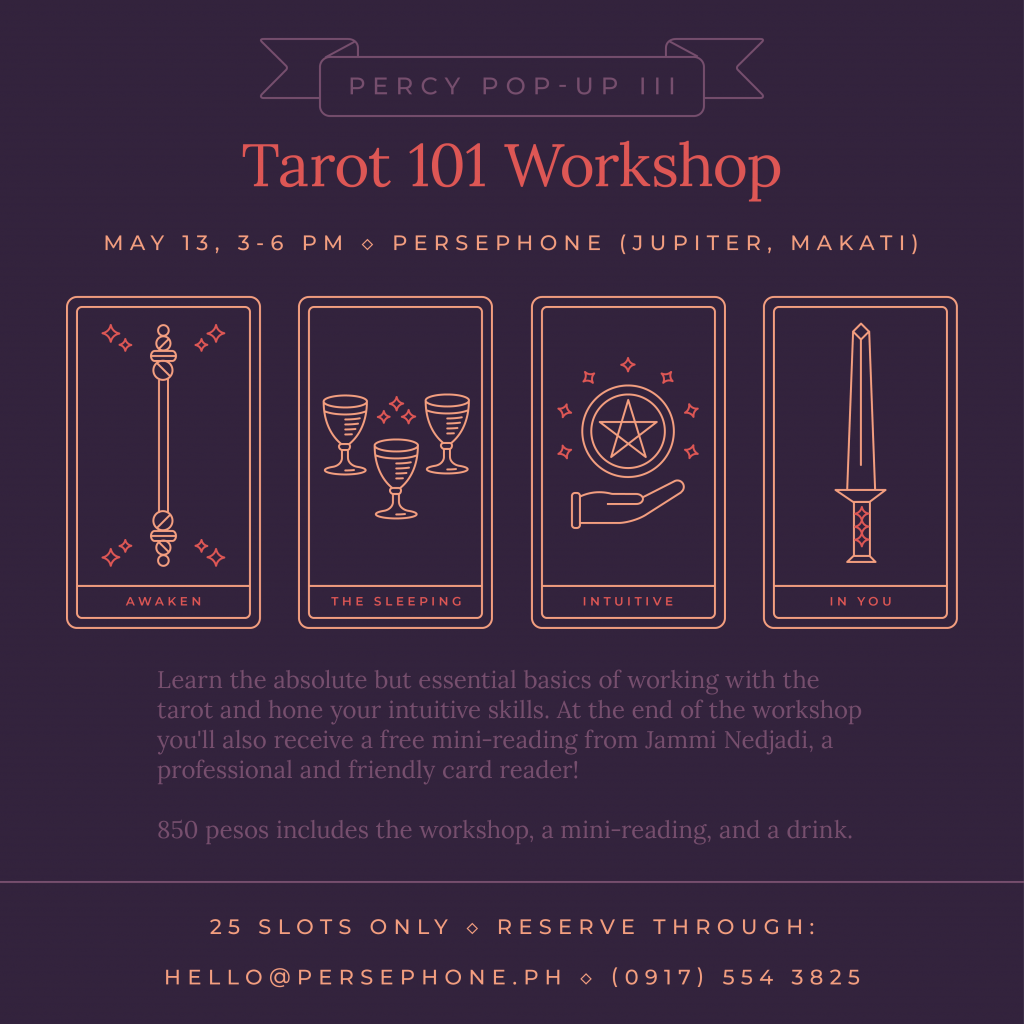 We believe that everyone is intuitive and we just need to put a little effort to turn it into talent! Jamila R. Nedjadi, is more than a card reader. If you are her client, she can sit down with your angels to help you connect to them. She also offers Reiki sessions that provide the sacred space that you need to help you heal yourself deeply. For almost 15 years, she has been using tarot and oracle cards to play with her intuition and explore clarity, healing, and empowerment.
Also read: Persephone: A Seasonal Kitchen in the Heart of Makati 
But On May 13, you can be her student in Percy Pop-up III: Tarot 101 Workshop. Let her awaken the sleeping intuitive in you and learn the basics of working with the tarot cards by reading its symbols. She will also discuss the basics of our clear physical senses. Tarot and oracle decks will be provided at the event for you to explore and practice with.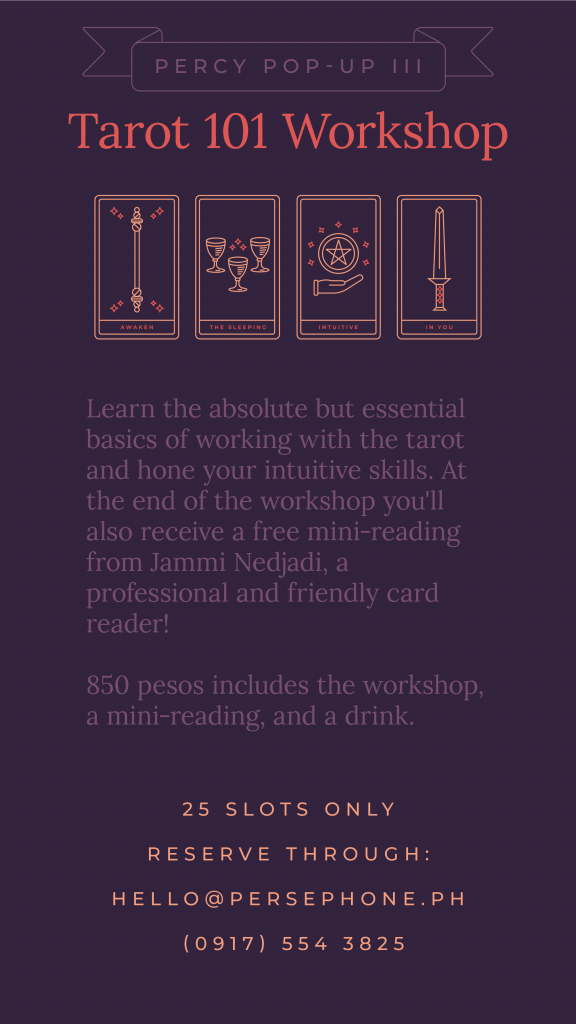 Aside from the workshop, Jammi will offer a mini reading session. You may also enjoy their alcoholic or non-alcoholic drink of your choice, all for Php 850.00.
Spend your Sunday afternoon at Persephone – A Seasonal Kitchen and reserve a slot. E-mail hello@persephone.ph or text (0917) 554 3825 you can also send a direct message to @persephone_ph on instagram. The workshop starts at 3 pm and will end at 6 pm.
Details
What: Tarot 101 Workshop
Where: Persephone – A Seasonal Kitchen 120 Jupiter street, Barangay Bel-Air, 1209 Makati
When: May 13, 2018 | Sunday at 3 PM – 6 PM
Email: hello@persephone.ph / text
Contact number: (0917) 554 3825
Instagram: @persephone_ph
---
Source: Tarot 101's Facebook page
Written by Diana Nava