Upstart Productions presents Monty Python's SPAMALOT 2018
There's a Broadway musical full of witty jests that can brighten your mood running at the Globe Auditorium!
Catch the final runs of Monty Python's SPAMALOT this Friday, Saturday, and Sunday at the Globe Auditorium, Maybank Performing Arts Theater, Bonifacio Global City.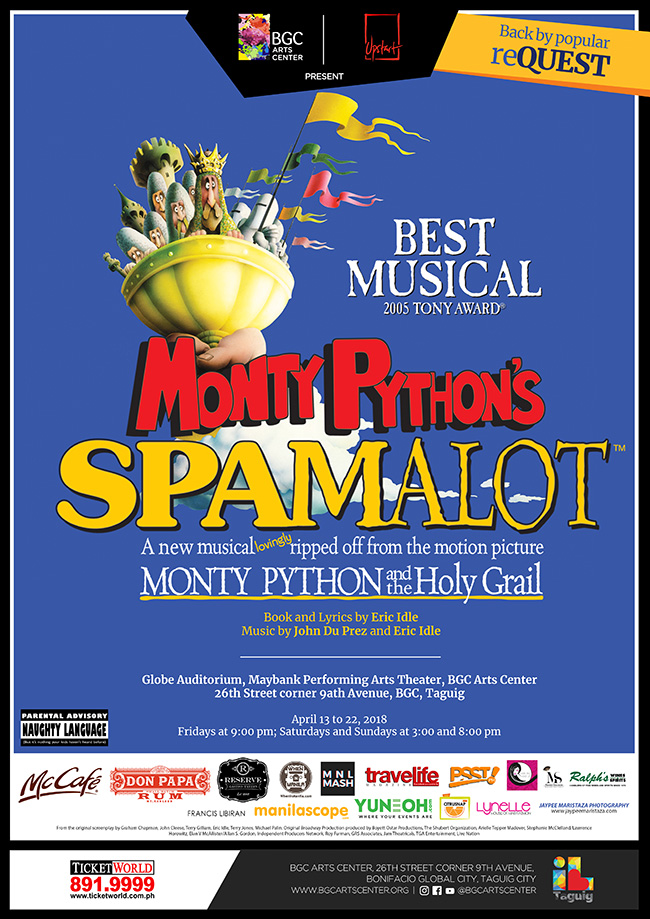 A play based on the 1975 film Monty Python and the Holy Grail, it tells the story of King Arthur's search for the Holy Grail together with his knights of the roundtable, winning the Tony Award for Best Musical in 2005. This year's production emphasizes how actors have to naturally bring out the humor and at the same time gracefully sing their hearts out.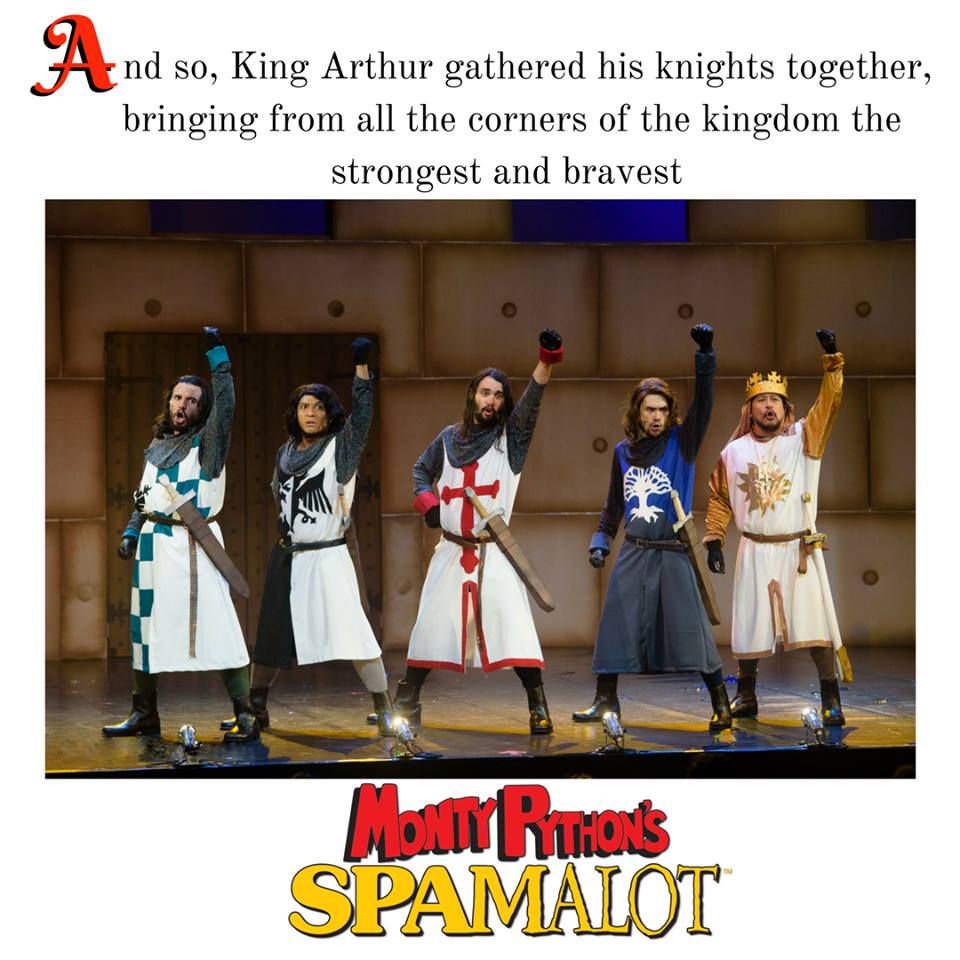 IMAGE Upstart Productions Facebook page
The popular Broadway musical is known for being silly, bringing its brand of laughter as it tours different countries. The Philippine run of SPAMALOT, presented by Upstart Productions, features Filipino singers and actors such as Rachel Alejandro, Carla Guevara-Laforteza, and Lorenz Martinez.
Tickets are at Php 2,000, Php 1,800, Php 1,500, Php 1,000, and Php 700. Make sure you have these people on speed dial if you want to score tickets to this one-of-a-kind comedy play:
Friday, April 20 (9 pm), Rachel Alejandro (0917-838-0319)
Saturday, April 21 (3 pm), Devann Abayon (0917-438-5984)
Saturday, April 21 (8 pm), Devann Abayon (0917-438-5984)
Sunday, April 22 (3 pm), Shiela Valderrama (0917-531-1608)
Sunday, April 22 (8 pm), Onyl Torres (0920-941-6695)
Details:
What: Monty Python's SPAMALOT
When: April 20-22, 2018
Where: Globe Auditorium, Maybank Performing Arts Theater, BGC Arts Center, 26th St. cor. 9th Ave., Bonifacio Global City
Tickets: Php 2,000, Php 1,800, Php 1,500, Php 1,000, and Php 700