BazKet Manila: Bazaar + Market Year 2
Summer is definitely the time to hit the beach and go to exciting places to chill and enjoy! To prepare you for that, go and experience a shopping galore you'll only get at BazKet Manila!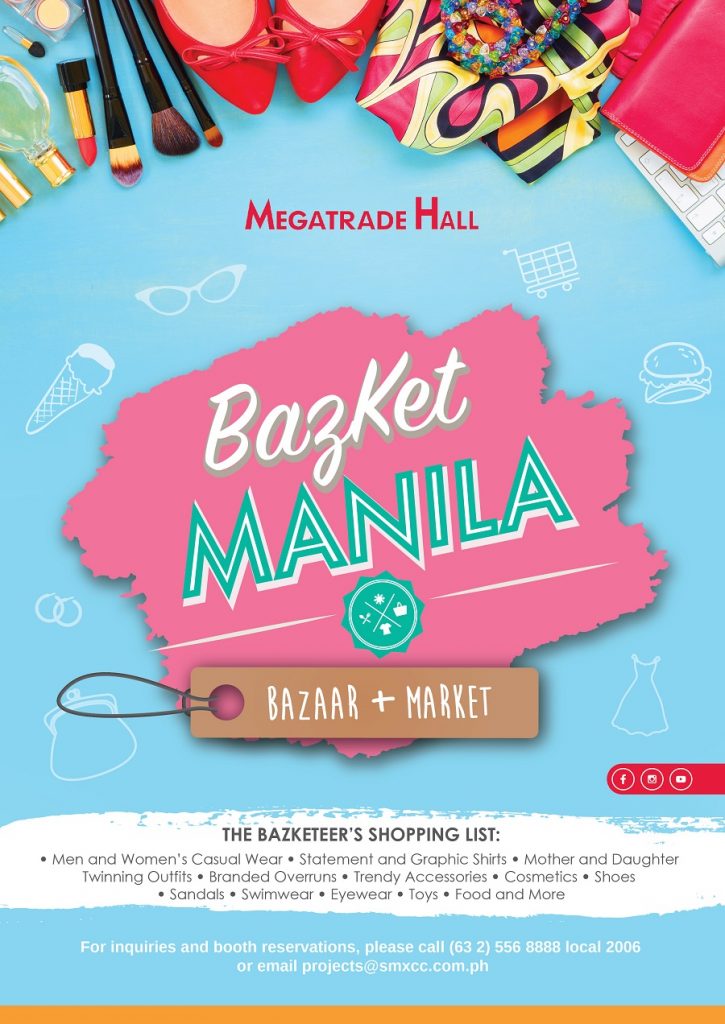 From April 13 to 15, 2018 (11 am to 9 pm) at the Hall 3 of Megatrade Hall, experience the anticipated BazKet Manila: Bazaar + Market Year 2! This is the place to shop for summer trends and update your wardrobe! Find gifts and other items for yourself, family and friends because Bazket Manila offers a wide variety of very affordable local brands. Here, you'll see trendy clothes, sportswear, swimwear, or even shoes, bags, accessories to make-up, perfumes, and skin care! Just like last year, the hall will also have home and kitchenware as well as fresh, organic fruits and vegetables for pasalubong.
Sponsors include TCL, HSBC, BPI, RCBC, and Citibank so you can expect to take home raffle items and freebies as well! Exhibitors including The Reading Room, A & N Perfume, Fashiondress.co, and Sunbeams Impex Inc. will be setting you up for great deals!
Bazket Manila is not without its workshops for the crafty. Don't miss the workshops by Jacinto & Lirio and learn different ways on how to intricately create your own plant leather cut masterpiece with Joanna Dela Pena of Artsy Cutsy! Learn to make a plain paper and plant leather into wonderfully carved letters and designs through the Paper & Water Hyacinth Leather Cutting Workshop. You' can also learn how to work with different types of Vinyl and translate it to your own designs at the Vinyl Cutting and Ironing on Water Hyacinth Leather Workshop in Collaboration with Personal Touch PH. Both workshops will have time slots on April 13, 14 and 15 and with a fee. For more information, visit bit.ly/jacintoandlirio.
This is the perfect event to start your summer of shopping, excitement, and workshops! For more details, visit their Facebook event page, https://www.facebook.com/events.
Details:
What: BazKet Manila Year 2
When: April 13 to 15 from 11 am to 9 pm
Where: Hall 3 Megatrade Hall, SM Megamall, Mandaluyong
Contact: (63 2) 556 8888 local 2006 or 09178580669
Email: projects@smxcc.com.ph