7th Baby Kids and Family Fair
Get ready for all things baby, kids, maternity, parenting, and family products and services at the 7th Baby Kids & Family Fair, happening on April 21 and 22, 2018 at the Megatrade Hall, SM Megamall, Mandaluyong City.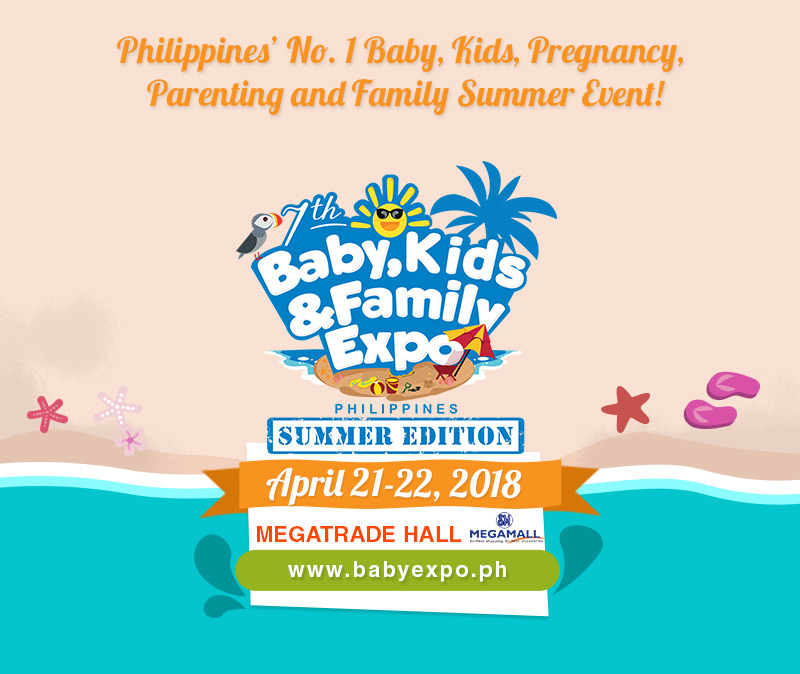 This summer, they've made it more fun by having a summer theme along with the seminars, playground areas, fun activities, entertainment, cartoon character special appearances, arts and craft stations, and much more. Expect a lot of international brands from Malaysia, Singapore, Taiwan, Korea, USA, Belgium, and Australia to be present and ever attentive to your baby's or kids' needs.
BKFEB is for all parents who want to get great deals and discounts for their babies things. This is also the best fair for expecting parents who want to get started with their planning and shopping. BKFEB is expecting around 10,000 visitors — there will be 100 exhibitors and 150 brands in 1,384 square meters of exhibit space. Doesn't it sound exciting?
This event is organized by Mediacom Solutions Inc. Online registration is free and walk-ins are priced at Php 20.00.
Details
What: 7th Baby Kids & Family Fair
Where: Megatrade Hall, SM Megamall, Mandaluyong City.
When: April 21 and 22, 2018
Tickets: Online registration (Free) and Walk-ins (Php 20.00)