Ortigas Art Festival at Capitol Commons
In just a few days, Art Fair Philippines 2018 will open once again at The Link Carpark in Makati City but before you all get excited for that, there's an art festival in Capital Commons that deserves your attention: Ortigas Art Festival, a month-long celebration of local art, happening from February 23 to March 26, 2018.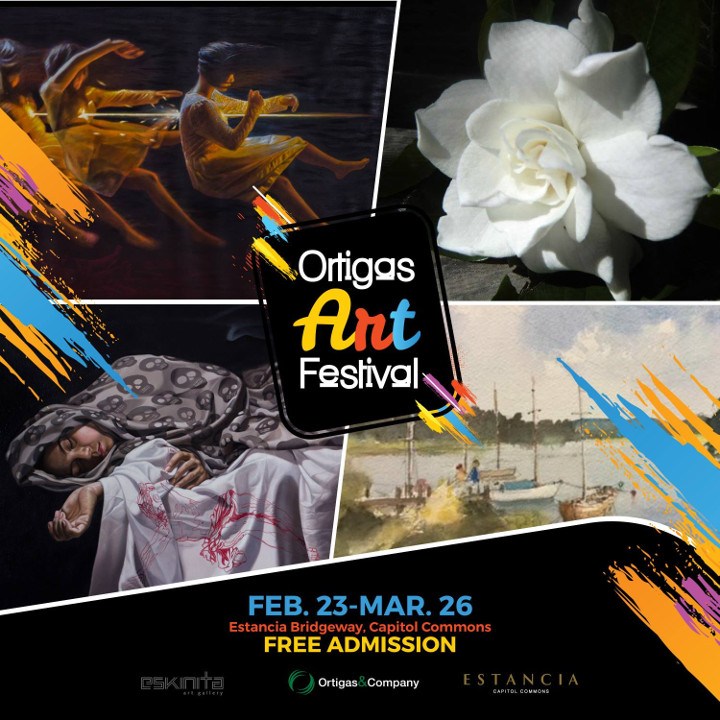 Ortigas Art Festival is happening at Estancia Bridge, Capitol Commons in Ortigas. The festival started last February 23 and will run until March 26, 2018. This is the very first Ortigas Art Festival, made possible through the partnerships of Allison Wong-David, Helen Mirasol, Peter Sutcliffe, and Eskinita Art Gallery.
The exhibit is a mix of collaborations from different groups as well as Filipino individuals. Some solo artists include Arvi Fetalvero, Ged Merino, Richard Buxani, Anthony Victoria, and Bon Mujeres. There will also be free workshops every Sunday for the month of March.
On March 4 and 25, 2018 at 1 pm onwards, you'll be able to share paintbrushes and watercolor with Peter Sutcliffe. Ato Habulan will also hold an Alla Prima Painting session on March 11, 2018. Interested participants for the free workshops must provide their own art materials.
The best part of this festival is that is absolutely FREE. Everyone is encouraged to bring their family and friends!
Are you excited to explore and see the different artworks? Go and visit them this March!
Details
What: Ortigas Art Festival
Where: Estancia Bride, Capitol Commons, Ortigas, Pasig
When: February 23 to March 26, 2018
Tickets: ADMISSION IS FREE