SPECTRUM presented by L'Arc en Ciel
On February 9, 2018, head for ArtistSpace at Ayala Museum as L'Arc en Ciel presents SPECTRUM. See the walls of ArtistSpace bedecked in varying incarnations of classical realism: from panoramic landscapes to enigmatic interiors, poignant portraits, and eclectic still life compositions.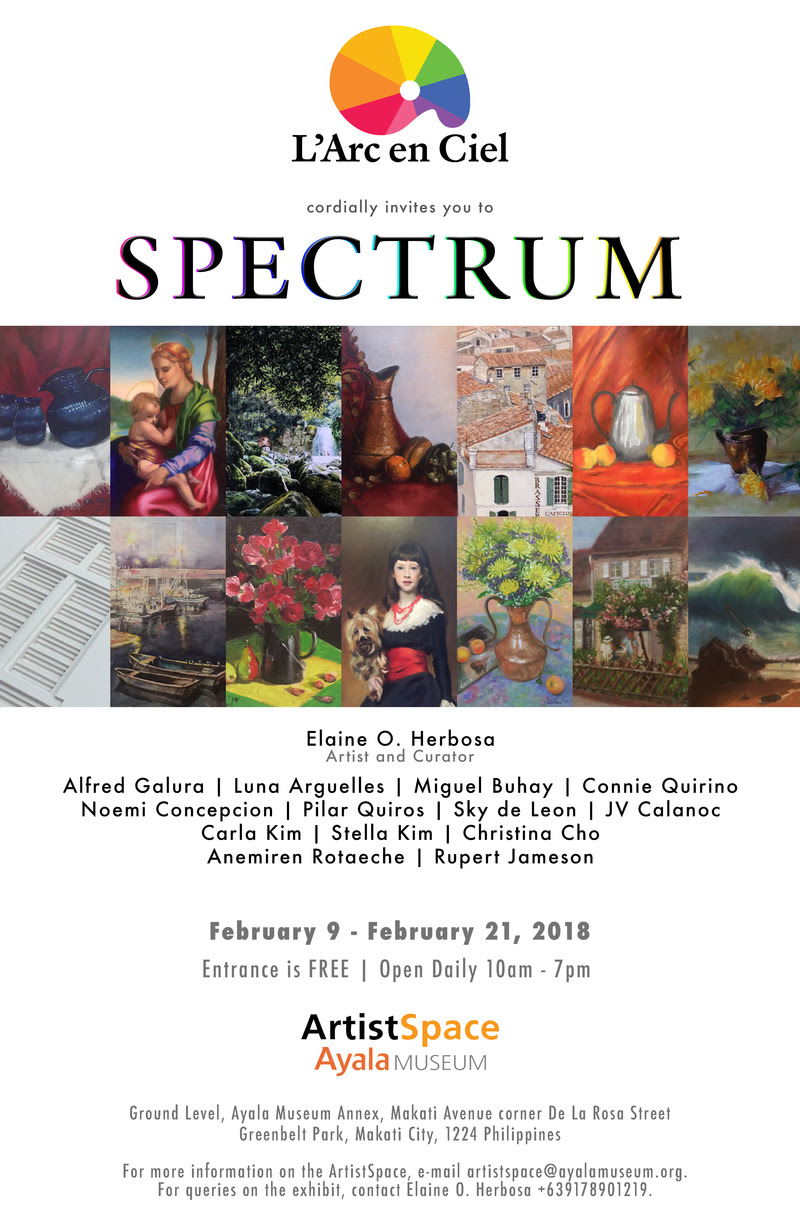 Fourteen artists representing different sensibilities in artistic expression, using a variety of media, all coming from one source and branching out into a colorful spectrum.
Exhibiting artists include Alfred Galura, Elaine Herbosa, Luna Arguelles, Miguel Buhay, Connie Quirino, Noemi Concepcion, Pilar Quiros, Sky de Leon, JV Calanoc, Carla Kim, Stella Kim, Christina Cho, Anemiren Rotaeche, and Rupert Jameson.
The exhibit runs from February 9 to 21, 2018. For inquiries, call or SMS Elaine O. Herbosa at 0917-890-1219.
Details:
What: Spectrum
Where: Ayala Museum, Makati City
When: February 9 to 21, 2018
Tickets: ADMISSION IS FREE