Sungha Jung live in Manila on February 11, 2018
Guitar player Sungha Jung is back in 2018 to wow his fans with his acoustic guitar brilliance on February 9, 2018 in Cebu and on February 11, 2018 in Manila.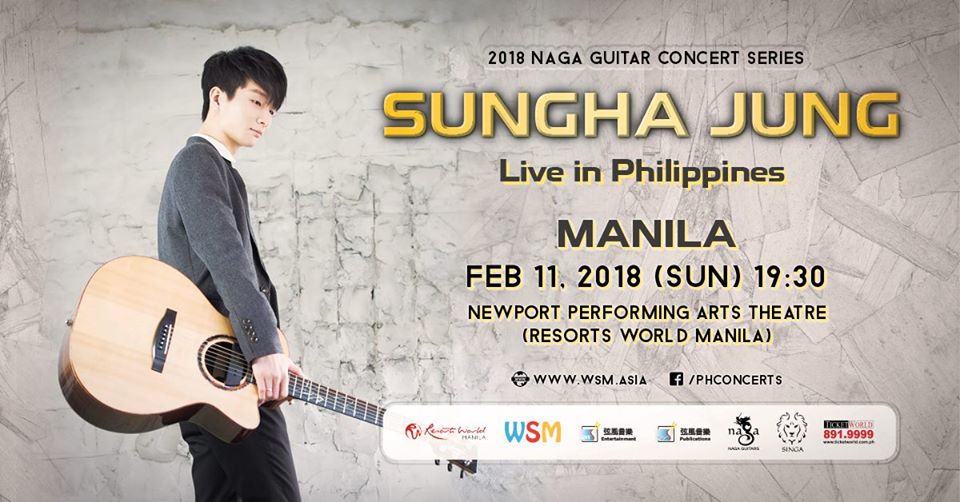 Sungha will be performing some of his new tunes in his concert which includes songs from his latest album Mixtape to complete an unforgettable experience for his fans in the Philippines.
Following his sold-out concert in Manila in 2017, Sungha delivered a world-class performance in guitar playing, crafting and blending beautiful melodies with his unique blend of basslines and accompaniment. Sungha's superb right-hand technique allows him to master his instrument, adding color to each musical piece with beauty and heartfelt expressions.
A YouTube star and finger-style guitar artist, Sungha Jung has more than three million subscribers on his YouTube channel. His guitar rendition of pop music, contemporary, jazz, and classical tunes have been viewed more than one Billion times around the world through his YouTube channel.
Details:
What: Sungha Jung live in Manila and Cebu
Where: Newport Performing Arts, Resort World Manila, Pasay City
When: February 11, 2018
Tickets: www.ticketworld.com.ph
---
Source: www.bandwagon.asia, ticketworld.com.ph