Adam J. Kurtz Talk and Book Signing Tour in Manila
It's confirmed! Adam J. Kurtz will be one of the guest speakers at Graphika Conference in the Philippines, among other artists and creatives from around the world. Aside from that he'll be having his Talk and Book Signing Tour on February 2, 2018, at National Bookstore, Glorietta 1 in Makati, from 2 pm to 5 pm.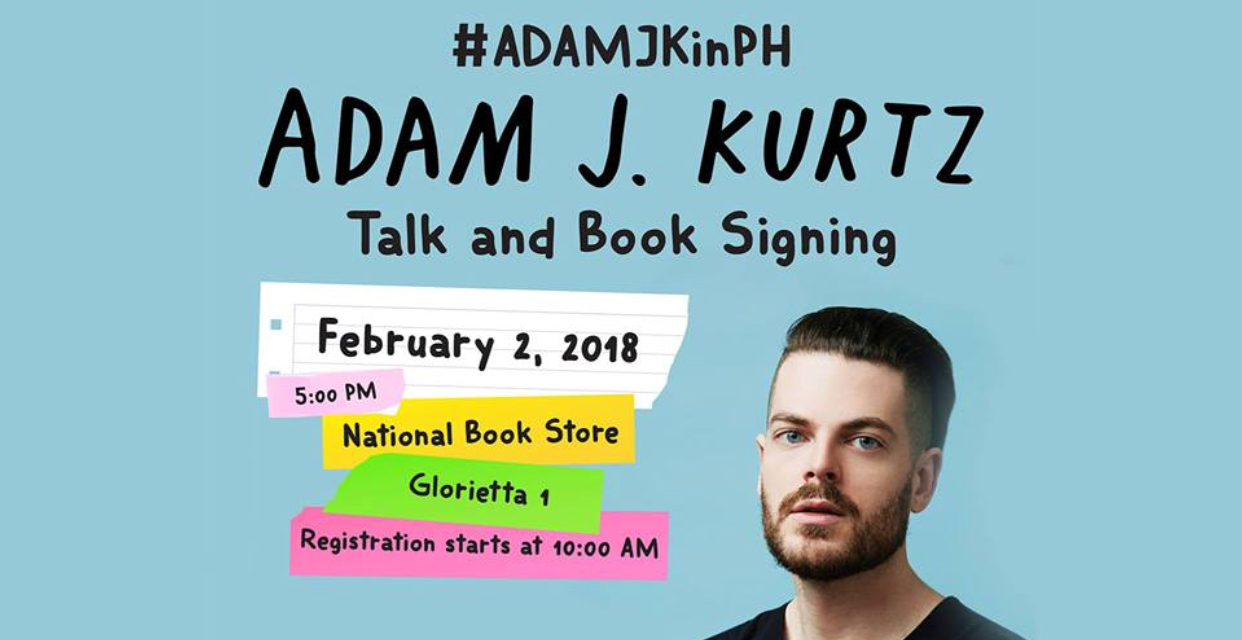 Adam is an NYC-based designer, artist, and author of 1 Page at a Time and Pick Me Up. His books have been translated into 10 different languages worldwide. His first book, 1 Page at a Time, has been translated into 10 languages, and his work has been featured in Cool Hunting, Design Sponge, and Huffington Post, among others.
He has collaborated with Urban Outfitters, Strand Bookstore, the Brooklyn Public Library, and retailers and cultural institutions.
Catch Adama J. Kurtz and 11 other amazing speakers across various creative disciplines in Graphika Manila 2018. Tickets are available now at http://www.graphikamanila.com. Visit www.graphikamanila.com for tickets and speaker info.
For more information about his talk and book signing tour, check out National Bookstore's Facebook page, https://www.facebook.com/nbsalert/.
DETAILS
What: Adam J. Kurtz Talk and Book Signing Tour
When: February 2, 2018, 2 pm to 5 pm
Where: Glorietta 1, Makati City