Science Saturdays with Makerspace Pilipinas
A normal Sunday for families, i.e. family day, usually starts on a Saturday. It's ideal for you to spend time and bond with your families and friends, but who wants to go to the mall or eat out every Saturday?
Makerspace Pilipinas has created different events that parents and children to nurture and develop new skills through Science Saturdays. On November 18, December 2, and December 16, Science Saturdays will be held at the Mind Museum, Taguig City. Prices are Php 350 – Php 2,562.50.
IMAGE themindmuseum.org
How do you know when you've given someone the right gift? On November 18, the workshop is about making mixtures using glycerin, scents, and textures. Test your creations with a "sniff test," after which you can remake your gifts once you've learned how to conduct simple surveys. Take home your gifts in a special package you've created.
December 2 is about learning about bacteria that has good and bad effects on our bodies. We use our health lab to create a test and use the Jeep need Discovery Mat to help create our own experiments.Then making our own agar plates and finding out where different types of bacteria grow on our bodies. Then we'll learn how to identify the bacteria that grows and it's effect on our bodies. Parents are highly encouraged to come to this one.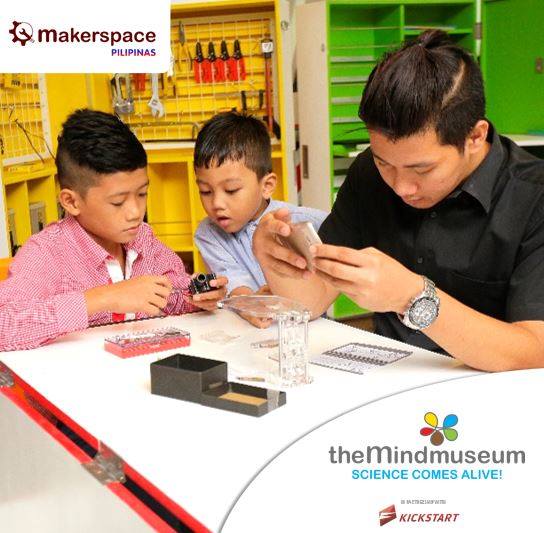 IMAGE The Mind Museum Facebook Page
With only nine days before Christmas, December 16 is your time to know more about food! Learn about the different ways you can ferment food through a small, heat-free cooking session with the help of some good bacteria! You'll bottle vegetables, raise bread, and start some yogurt. The activities are not only kid-friendly but also parent-friendly as well! Unleash your imagination and learn how to create new things with your children.
Details:
What: Science Saturdays with Makerspace Pilipinas
Where: Mind Museum, Taguig City
When: November 18, December 2, and December 16, 2017
Website: themindmuseum.org
Tickets: Php 350 – Php 2,562.50