Fred Perry presents Subculture Live, featuring Anoraak
At the heart of Fred Perry are subcultures and music. Since 2005, it has been the avenue to collaborate with true icons and introduce the very best of emerging musicians. This month, Subculture Live will feature French musician Anoraak on October 20, 2017 at 10 pm. Get ready for Synthpop, Synthwave, and Retrowave at XX XX in Makati City.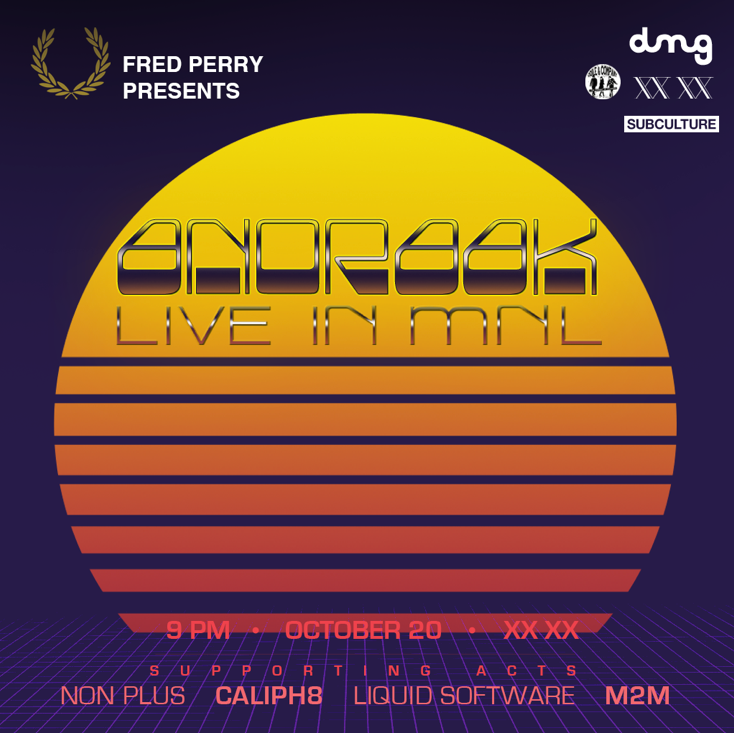 This event is presented by Fred Perry PH. Other Supporting Acts includes Liquid Software (DJ set), Nonplus (DJ Set), Caliph8 (Live set), and M2M (DJ set).  Anoraak first appeared in 2008 with the underground classic Nightdrive With You. After years on the road worldwide, he's back with a new EP Black Gold Sun.
Anoraak's new live show is a solo act, surfing smartly between a vocal/instrumental performance and a modern electronic live set built for the dancefloor. Catch him live at XX XX, 20b La Fuerza Plaza 1, 2241 Don Chino Roces Avenue, 1231 Makati City.
Details:
What: Fred Perry presents Subculture Live featuring Anoraak
When: October 20, 2017; 10 pm
Where: XX XX, 20b La Fuerza Plaza 1, 2241 Don Chino Roces Avenue, Makati City