Culinaire: A Flight of Flavors
Buckle up your seat belts and get ready to take off for SMX Manila's another signature event Culinaire, A Flight of Flavors happening on October 3, 2017 at SMX Convention Center Manila!
Happening this coming October 3, 2017 from 6:00 PM to 10:00 PM at Function Rooms 4-5 of SMX Convention Center Manila, be part of an event that will transport you from one destination to another to live up travel goals by having fun!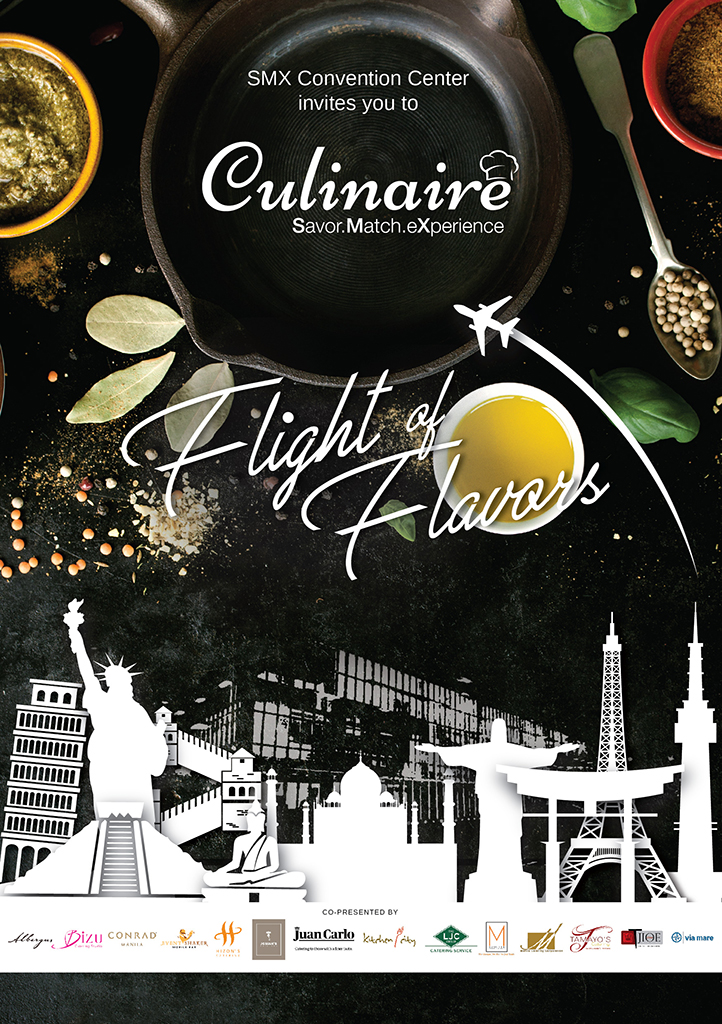 /IMAGE SMX Manila
This event is a joint celebration of SMX Manila's 10th Anniversary; Megatrade Hall's 25th Anniversary; SMX Davao's 5th Anniversary and the Sky Hall's 1st Anniversary. Aside from that, this event will also showcase not only their partner and accredited caterers but the SMX Convention Center as well that will be featuring different cuisines from different countries.
In addition, three new accredited partners will also be showcased in the event: M Catering, Kitchen City and Manila Catering as the newest catering partners of SMX Convention Center Manila. This event will be a venue for guests and clients to get to know more about SMX's accredited caterers and help them be in touch with them for other upcoming events.
This is a by-invitation-only event that will be attended by guests from the media, associations, government and consumer sectors as well as the SM Affiliates.
DETAILS
What: Culinaire: A Flight of Flavors
When: October 3, 2017
Where: Function Rooms 4-5 of SMX Convention Center Manila
---
This is a press release from SMX Convention Center Manila
Image Source: SMX Manila