Pista Rizalina at CCP
To commemorate the Martial Law Era, the Cultural Center of the Philippines will stage their festival of plays entitled "Pista Rizalina" happening this coming September 8-24, 2017!
The festival is named after Mr. Bonifacio Ilagan's sister, Rizalina who was a student from the University of the Philippines-Los Banos and went missing at the age of 23 in the year 1977. She is an activist and became part of the underground movement against the dictator. Rizalina together with her group was believed to be abducted by ground team 205 following the rape and execution of a number of other Filipina civilians.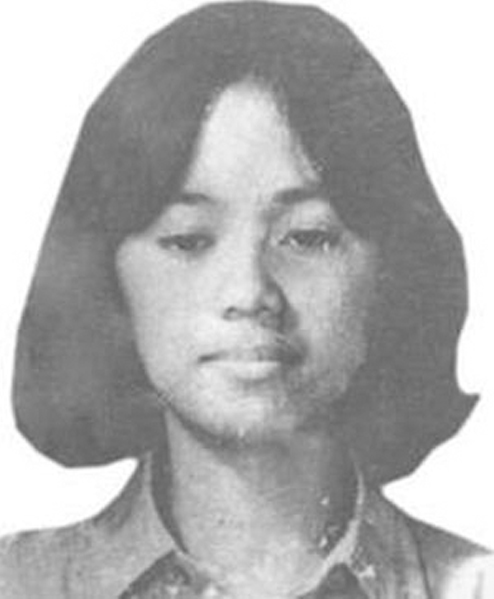 Rizalina Ilagan/CCP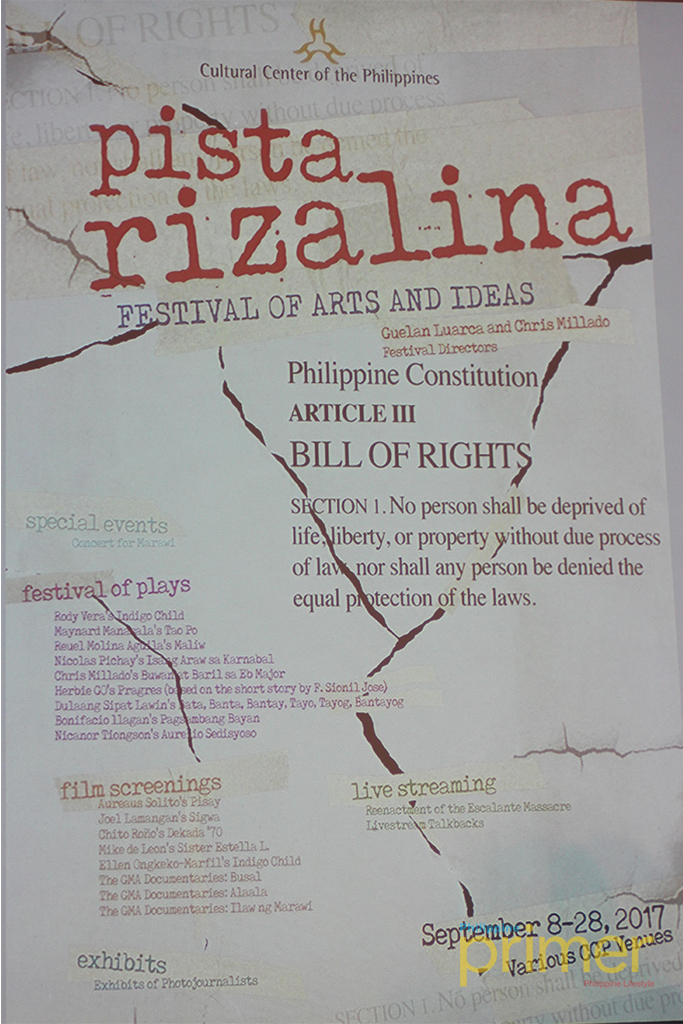 Forty years after Rizalina Ilagan went missing, similar cases of collateral damage and human right violations made noise to catch the public's attention where extra judicial killings deem itself part of an ongoing norm. The festival aims to call attention to the universal, collective trauma brought about by arbitrary arrest, disappearance and the negation of rights. Pista Rizalina aims to bring together artists and thought leaders in conversation with the public to map out the terrain of issues and stimulate a public discourse in the most participative, accessible and creative way.
Mr. Bonifacio Ilagan, playwright of  Pagsambang Bayan
Nine plays will be presented at Pista Rizalina, priced at Php 300 each, which will include:
F. Sionil's "Pragres"
Ruel Aguila's "Maliw"
Lhorvie Nuevo and Nicholas Pichay's "Isang Araw sa Karnabal"
Juana Change's "Tao Po"
Rody Vera's "Indigo Child"
Chris Millado's "Buwan at Baril in Eb Major"
Bonifacio Ilagan's "Pagsambang Bayan the Musical"
Nicanor Tiongson's "Aurelio Sedisyoso"
PHSA Student Ensemble's "Bata, Banta,Bantay,Tayo,Tayog,Bantayog"
Aside from the nine stage plays, there are other activities that will run during the festival which will include a live streaming of the community re-enactment of the Escalante Massacre; Film screenings of Pisay, Sigwa, Dekada '7, Sister Stella L., and Indigo Child; and screening of GMA documentaries: Busal, Alaala, and Ilaw ng Marawi.
Tickets are available at all TicketWorld outlets. For more information, you may call the CCP Marketing Department at 832-3706.
---
Written By: Patricia Antoinette M. Nacianceno
Image Source: Cultural Center of the Philippines