'Creating a Simple Business Plan' Workshop by Globe myBusiness Academy
Learn to create a simple business plan in this workshop!
Manila Workshops in partnership with Globe myBusiness Academy is offering a workshop on Creating a Business Plan on July 29, 2017 in Legazpi Village, Makati.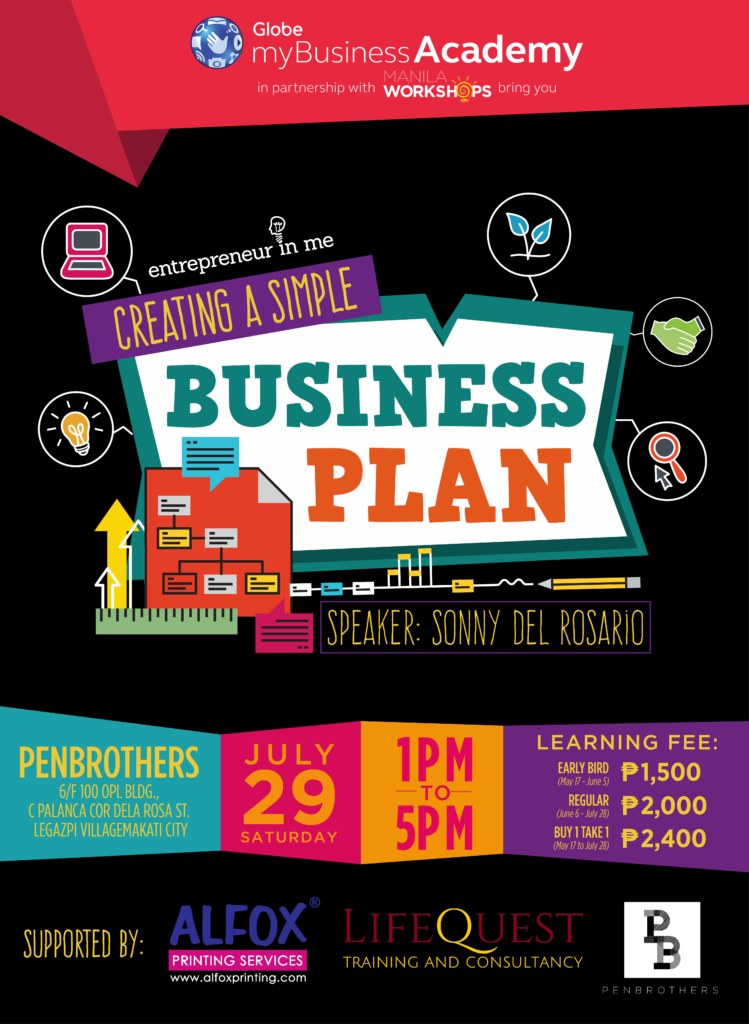 This workshop will teach the basics as you create your first draft into starting your business venture. With speaker Sonny del Rosario, a well-known business consultant in the Philippines, this workshop will let you learn about the basics of business models and other elements in making a business plan. Get to know the techniques, guidelines, and how-tos on creating business plans.Workshop outline includes: The Nature of Business Plan Writing, Building a Business Model, Visual Business Planning Techniques, and Guided Business Planning Outline.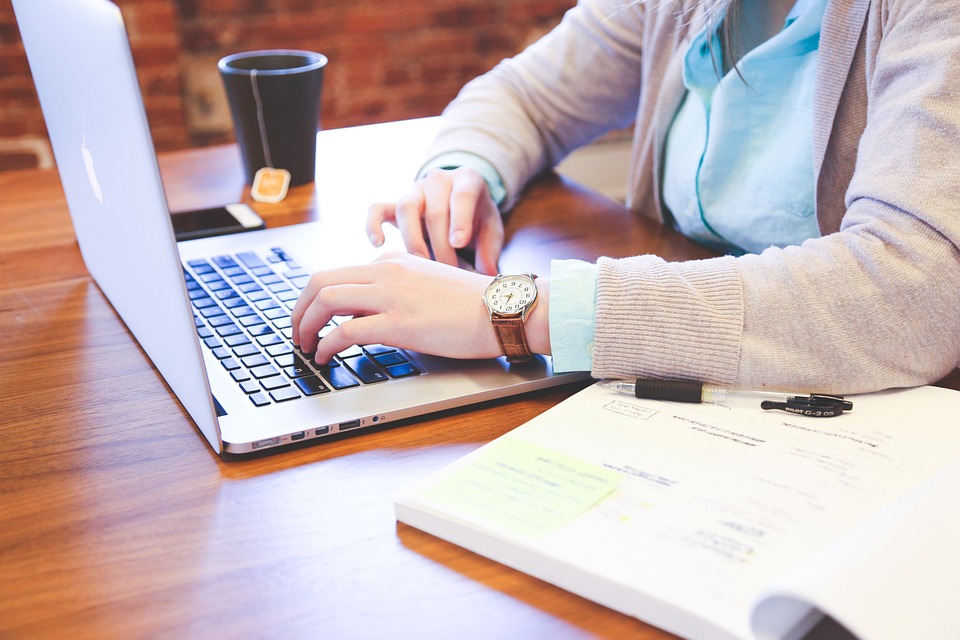 Creating a Simple Business Plan with Globe myBusiness Academy
For more information, see the information provided below.
Details:
What: Creating a Simple Business Plan Workshop
When: July 29, 2017 (Saturday); 1 p.m. to 5 p.m.
Where: Pen Brothers, 6/F 100 OPL Bldg., C. Palanca cor. Dela Rosa St., Legazpi Village, Makati
Website: http://manilaworkshops.com/events/creating-a-simple-business-plan
Contact: payments@manilaworkshops.com
LEARNING FEE:
Php 2,000 – Regular (June 6 to July 28)
Php 2,400 – Buy 1 Take 1 (May 17 to July 28)
---
Source: manilaworkshops.com