Art Exchange Manila 2017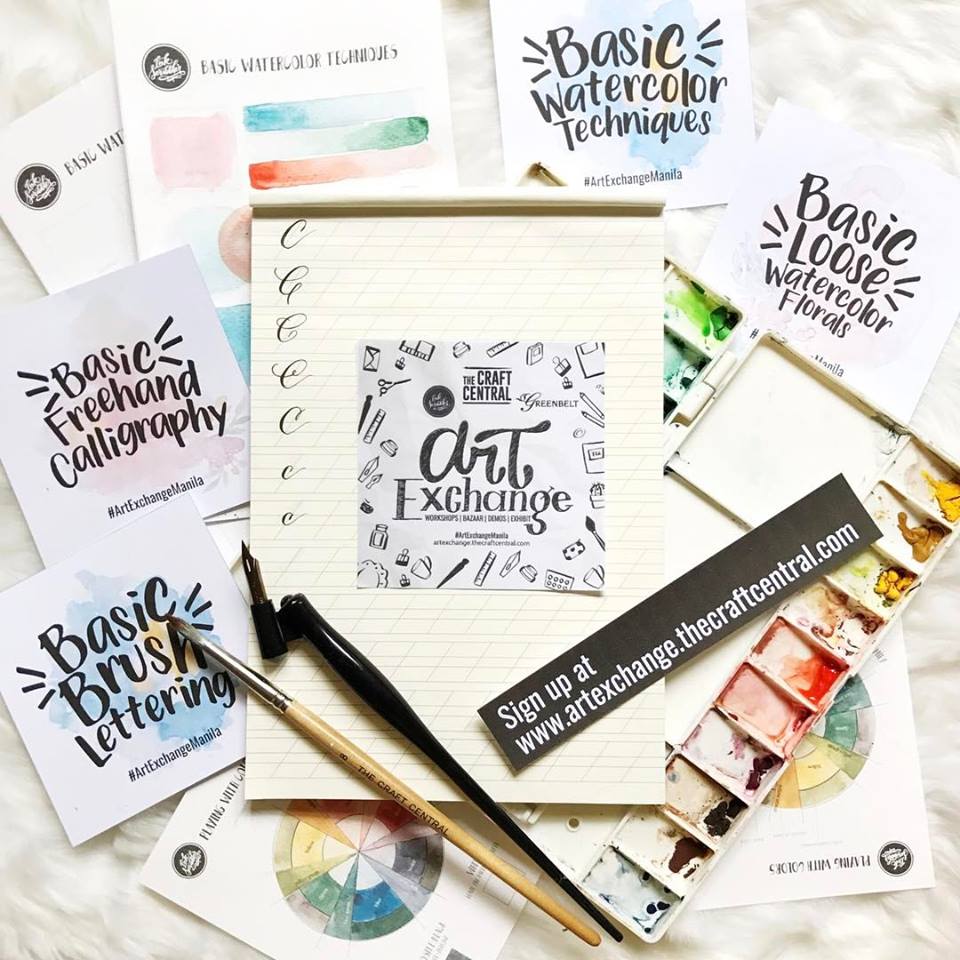 This April, be ready for a huge arts and crafts activity entitled Art Exchange! This highly anticipated event aims to gather artists, crafters, and enthusiasts to join the capsule workshops and free demonstrations. The event will be unveiling an open bazaar and an exhibit for family and friends to enjoy!
In partnership with Greenbelt, Art Exchange will be at The Gallery, Greenbelt 5 on April 19-25, 2017| 11:00 AM – 9:00 PM. Don't miss out the chance to join this week-long event of creativity!
Sign up for Summer Art Workshops! Learn Basic Calligraphy, Lettering, Watercolor Techniques, and Florals! The Early Bird Promo is valid today until March 12, 2017, with limited slots only. As a treat, they are offering these classes at a fraction of our usual rate! Age requirement for workshops is 12 years old and above.
This is definitely a must go event for new and aspiring artists! Come and learn something new and meet the growing community! For more details, please visit artexchange.thecraftcentral.com
SCHEDULE:
* Exhibit and Bazaar – April 19 to 25
* Workshops – April 22, Saturday
* Forum and demos – April 23, Sunday
Event Details
What: Art Exchange Manila
When: April 19-25, 2017; 11:00am – 9:00pm
Where: The Gallery, Greenbelt 5, Makati City
Image grabbed from ArtExchangeManila
Source: ArtExchangeManila, allevents