Makati's Caracol Festival 2017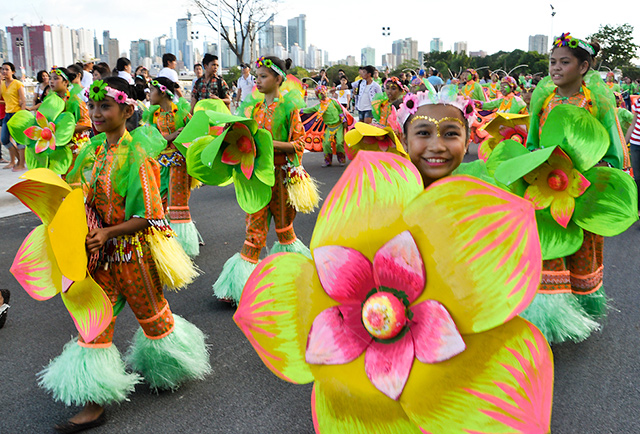 Image from GMA News
One of the most anticipated events in Makati – Caracol Festival will be slated on February 26 at the Globe Circuit Events Grounds in Brgy. Olympia, Makati City.
Caracol Festival is the city's unique version of Mardi Gras according to Ex-Mayor Jejomar Binay. The annual celebration continues the commitment of preserving Makati's cultural heritage and promoting the importance of conserving the environment and natural resources.
Festivities include parade of select students from public schools dressed in trees, flowers and animal costumes in expression to preserve Mother Earth.
Event details:
What: Caracol Festival 2017
When: February 26, 2017
Where: Globe Circuit Events Grounds, Brgy. Olympia, Makati City
This event is open to public.
Sources: www.tourism.gov.ph, GMA News, Makati.gov.ph