Preschool Fair 2017
The most important role of being a parent is to assess their child's needs and interests. This is why Mommy Mundo organized the Preschool Fair 2017 – an interactive exhibit of some of Manila's top preschools for toddlers and young children, to be held on February 4, 11:00 a.m. to 6:00 p.m.  at Top Shelf, Fully Booked, Bonifacio Hight Street.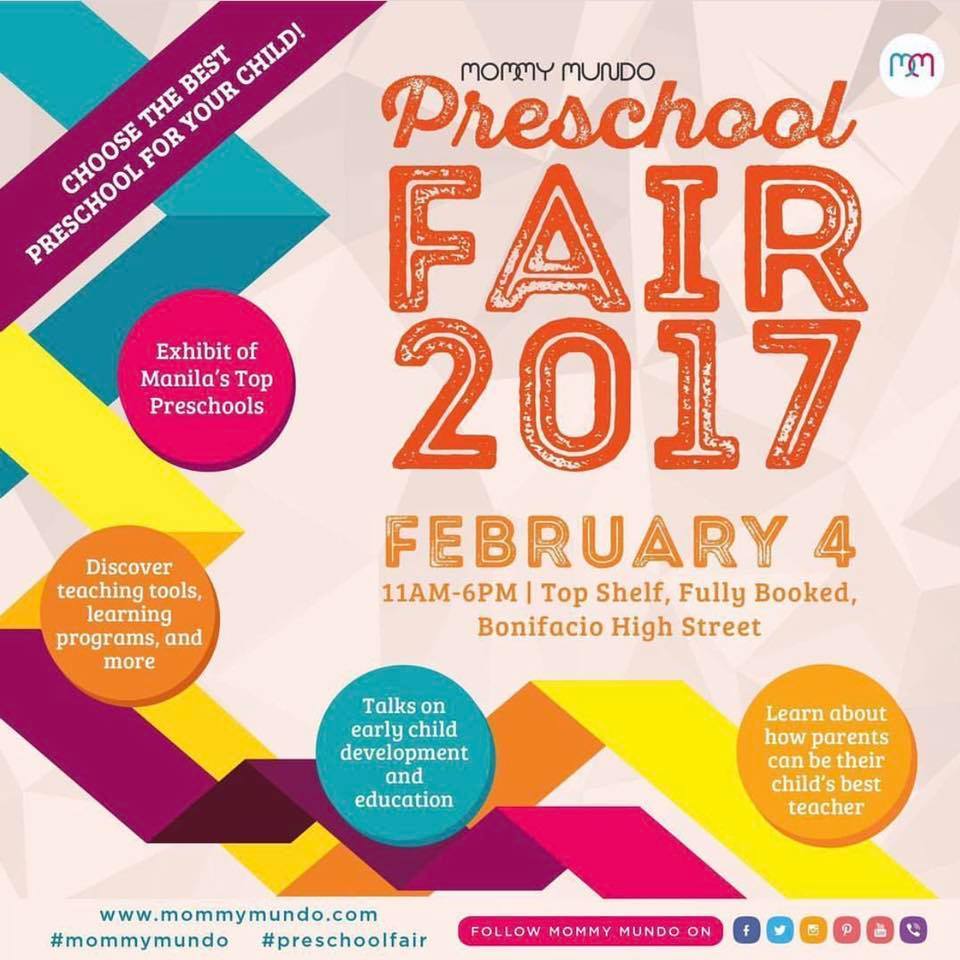 Photo grabbed from Preschool Fair 2017
Mommy Mundo's Preschool Fair event is open to the public. A day full of activities including storytelling and games will be enjoyed by the preschoolers this weekend.
For parents, there will be talks on early childhood development, developmental play, and technology use during the fair, thus will educate them on the right ways and tips on guiding their children.
For preschools who want to join: please download this form and email the filled out copy to hello@mommymundo.com.
For parents who want to attend, the event is open to the public. Pre-register and get an event giveaway! Send an SMS with your name and age of child to 09088657245.
Event details:
What: Preschool Fair 2017
When: February 4, 2017 (11:00 a.m. to 6:00 p.m.)
Where: Top Shelf, Fully Booked, Bonifacio Hight Street
Sources: Preschool Fair 2017  manilaforkids.com,