NEXT: Kickstarting Innovation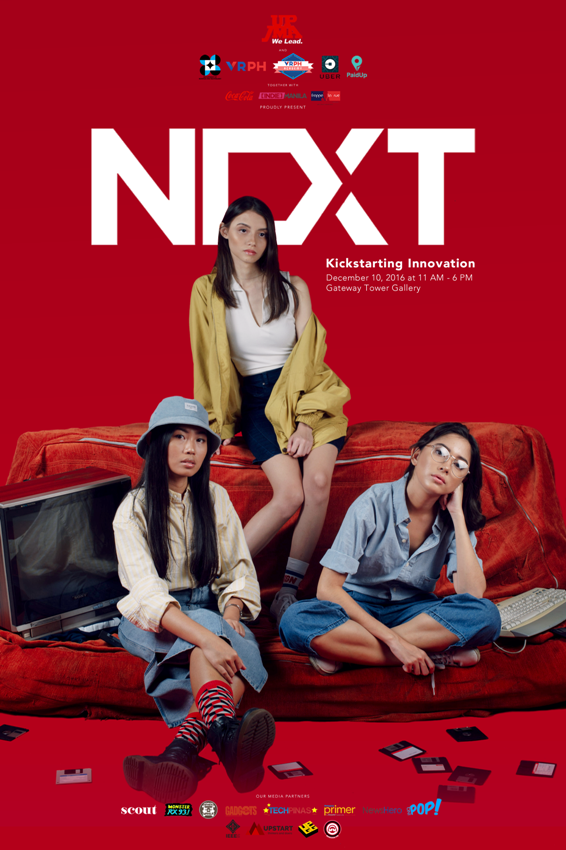 Technological innovation has become commonplace in our rapidly advancing society. People across the globe are using technology as a platform for creative expression and entrepreneurial ventures.  In the recent years, the startup industry has boomed in the Philippines, thus paving the way for former small-medium enterprises such as Zap! to emerge as trailblazers in the field. With the success of these entrepreneurial ventures, there has been a need for an avenue where up-and-coming technopreneurs can showcase their revolutionary ideas.  This December, The UP Junior Marketing Association brings you NEXT: Kickstarting Innovation.
NEXT gathers the biggest technology companies and the technopreneurs behind the most promising startups in the country, in a one-day tech convention that features products, ideas, and latest innovations in the industry, including a four-dimensional virtual reality (VR) playground.  It will be held on December 10, 2016 at the Gateway Gallery, 5F Gateway Tower, Araneta Center, Quezon City.
The program comprised of startup-idea pitching, a VR experience opportunity, performances, and many more exciting activities will run from 11 am to 6pm.  Buy your tickets for P50 at the venue on the day of the event to engage in technopreneurship and experience virtual reality.
Details:
What: NEXT: Kickstarting Innovation
When: December 10, 2016; 11:00 am-6:00 pm
Where: Gateway Gallery, 5/F Gateway Tower, Araneta Center, Quezon City