A MERRY CHRISTMAS WITH PAT BOONE, WITH SPECIAL GUEST ALIYA PARCS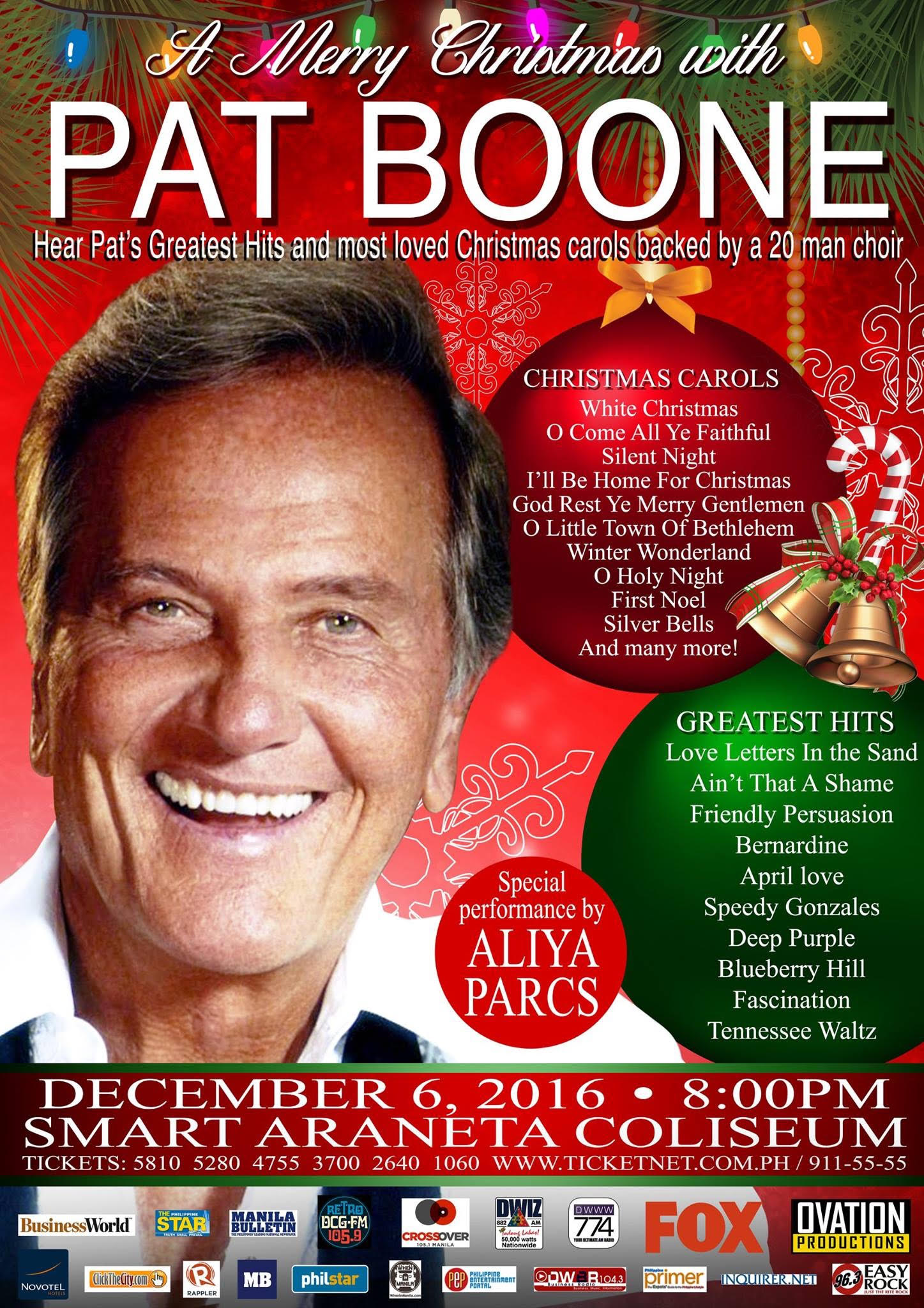 Ovation Productions just announced that half-Filipino, half Dutch Aliya Parcs will join Pat Boone's concert on December 6, 2016 at the Smart Araneta Coliseum.
Parcs was famous for her song "Stop Think", which was the official soundtrack of the Filipino rom-com movie, Bcuz of U , which was aired last 2004. With her endearing and mellow voice, she'll sure to set the mood for holiday cheer, alongside with the prolific singer, Pat Boone.
Also read: A Merry Christmas with Pat Boone: A Merry Christmas with Pat Boone
Event Details:
What: A Merry Christmas with Pat Boone
When: December 6, 2016
Where: Smart Araneta Coliseum
Ticket Details: P5810, 5280, 4755, 3700, 2640, 1060 (available through www.ticketnet.com and all ticketnet outlets)
Contact details: 911-5555