VegFest Pilipinas at Eastwood Central Plaza
This November 12-13, join the first and biggest vegan event in the the country, VegFest Pilipinas, at Eastwood Central Plaza on November 12-13.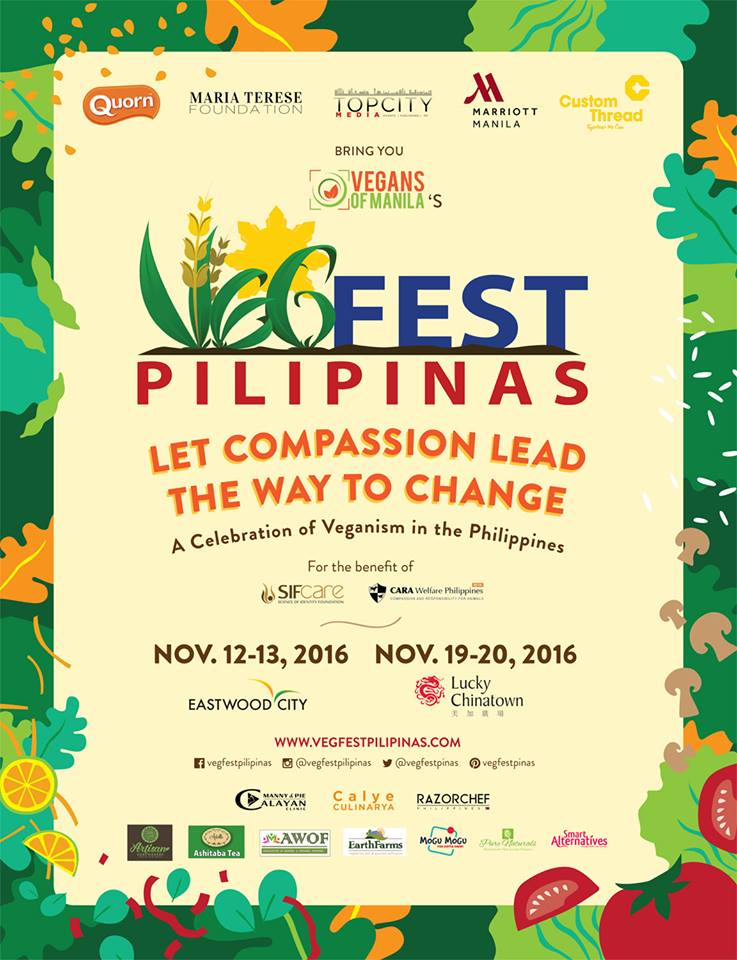 Activities include:
GUPRU FUN RUN – an early morning run with the family

VEG EXPO – A showcase of locally-made vegan products and services.

VEG WORKSHOPS – Demos of easy-to-prepare vegan meals, featuring top local vegan chefs.

VEG TALKS – Talks on compassionate living by notable figures.
Together, with VegFest Pilipinas, let's spread awareness, and empower the people to protect the environment with a plant-based, and vegan lifestyle.
Online registration is now closed but you may still join in the fun and register at the site starting at 4:00 am.
For more information, log onto VegFest events Facebook group: VegFestPilipinas
For inquiries, you can send an email at info@vegfestpilipinas.como or call 0927-929-0147/0999-846-9169.
Event Details:
What: VegFest Pilipinas
When: November 12-13, 2016 – Eastwood Central Plaza, Eastwood City, QC
November 19-20, 2016 – Lucky Chinatown Mall, Binondo
Where: Eastwood Central Plaza, Eastwood City, QC; Lucky Chinatown Mall, Binondo
Event posters grabbed from VegFest Pilipinas
Source: VegFestPilipinas, vegfestpilipinas.com