Hungarian Mini Film Festival on Oct 25
Travel back to 1956 by joining the Hungarian Mini Film Festival at the Alliance française de Manille in Makati on October 25.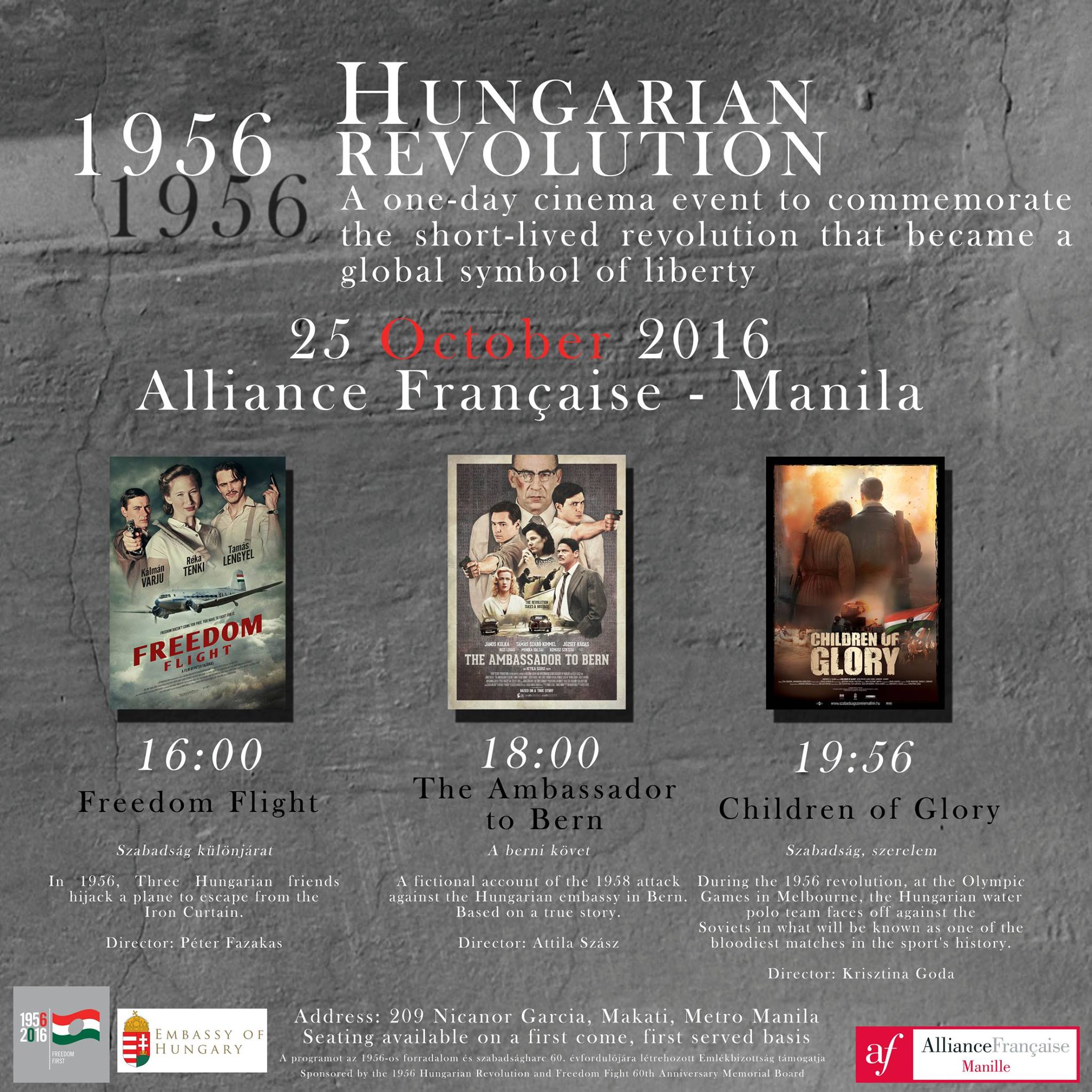 This event is brought by the Hungarian Embassy in Manila, in partnership with Alliance Francaise de Manille, to commemorate the 60th anniversary of Hungarian Revolution. It is a one-day film event to remember and to raise awareness of what happened in the revolution hailed to be the global symbol of "liberty."
Three films will be shown at the event including Freedom Flight directed by Péter Fazakas, Ambassador to Bern by Attila Szász, and Children of Glory by Krisztina Goda. These films will present stories about a hijacked plane during the Iron Curtain, the 1958 attack, the bloody Olympic Games in Melbourne.
Admission is for FREE, but on a first-come, first-serve basis. Invite your friends and revisit the past to witness the revolution that changed the lives of Hungarians.  The screening will start at 4 p.m. for the first film, followed by the remaining two at 6 p.m. and at 7:56 p.m.
Details:
What: Hungarian Film Festival
Where:  Alliance française de Manille auditorium; 209 Nicanor Garcia, Makati, Metro Manila
When: October 25, 2016
For more details visit alliance.ph
Facebook: Alliance française de Manille