Solve a chemical mystery at CSI101: Looking for Substance
Chemistry may not be everyone's strong suit, but it will be after you join The Mind Museum's CSI 101: Looking for Substance on August 27!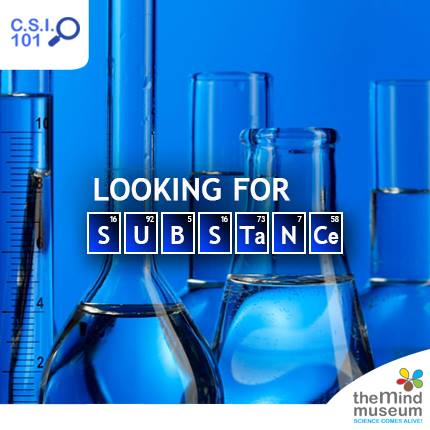 IT'S A CAMPUS MYSTERY! Take on the challenge and compete against other groups at CSI 101. (Image grabbed from The Mind Museum Facebook page)
CSI 101: Looking for Substance is a competitive crime-solving activity where you and your friends go against other groups to solve a "chemical" mystery which revolves around a campus crime ring.
Though they usually allow kids to join in these contests, because of the nature of this "case," it's recommended for groups aged 18 and up. There will be different time slots to compete in, but only one team can win each time slot. Each team will be under time pressure, so make sure to bring your A-game!
CSI 101: Looking for Substance will happen on August 27 from 1:30 pm–2:30 pm and 3:30 pm–4:30 pm at The Mind Museum, JY Campos Park, 3rd Avenue, Bonifacio Global City, Taguig. You can sign-up for the event here. For more information, please click here.
Details:
What: CSI 101: Looking for Substance
When: August 27, 1:30 pm–2:30 pm and 3:30 pm–4:30 pm
Where: The Mind Museum, JY Campos Park, 3rd Avenue, Bonifacio Global City, Taguig