Obando Fertility Rites
It's rare for Christian beliefs and ancient pagan rituals to be seen in Philippine festivals, which makes them all the more interesting. One of the most peculiar combinations is the Obando Fertility Rites.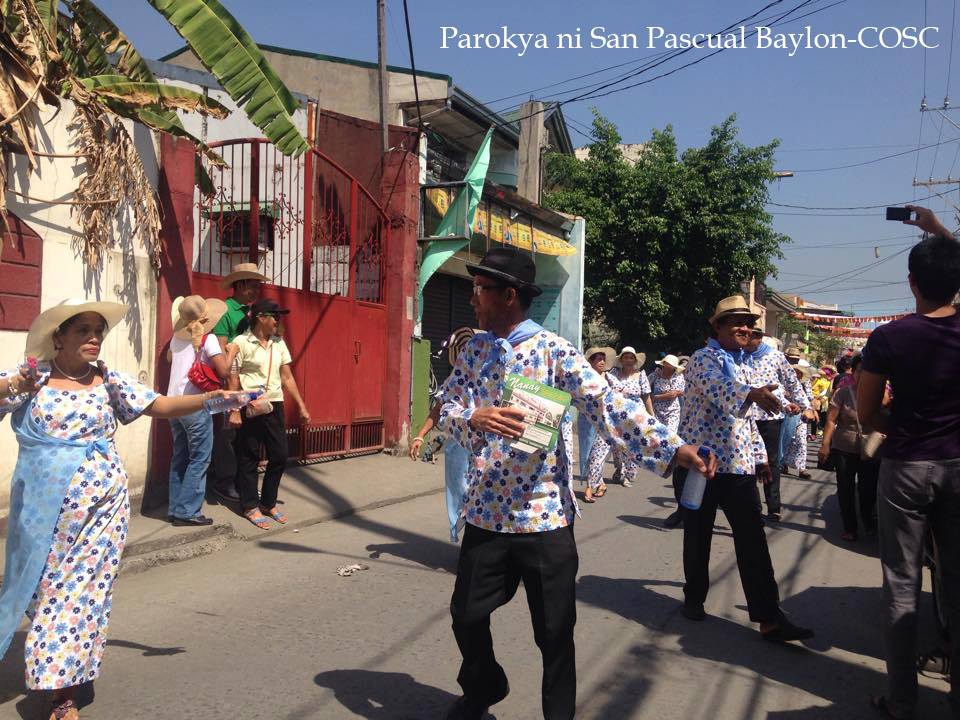 THE OBANDO FERTILITY RITES. A strong belief in God coupled with an ancient tradition takes center stage at the Obando Fertility Rites, happening from May 17-19. Photo courtesy of Parokya ni San Pascual Baylon – COSC via their Facebook page.
Known to Filipinos as the Sayaw sa Obando, it is one of the festivals that perfectly combines our country's ancient practices with Christian beliefs. The festival is held every May, from the 17th to the 19th.
During the festival, thousands flock to the town of Obando, Bulacan to witness childless couples from all over the region (and at times, the country) dance in order to increase their chances of child birth.
The event's highlight is when childless couples dance to the tune of Santa Clara Pinung-pino, the traditional music of the festival. They dance during the grand parade, where images of the town's three patrons (St. Pascual Baylon, St. Claire, and the Our Lady of Salambao) are taken around town on floats.
The Obando Fertility Rites will be held on May 17, 18, and 19 at the town of Obando, Bulacan.
Source: Philippines Travel Hub, Obando Fiesta and Dance Facebook page, Obando: Legend of a Dance