Pulilan Kneeling Carabao Festival
The humble carabao, kalabaw, or water buffalo has been the country's beast of burden for many generations. They have worked tirelessly with farmers, plowing rice fields before planting and carrying harvested rice as soon as they are sown. To honor their efforts, the town of Pulilan, Bulacan celebrate the Kneeling Carabao Festival.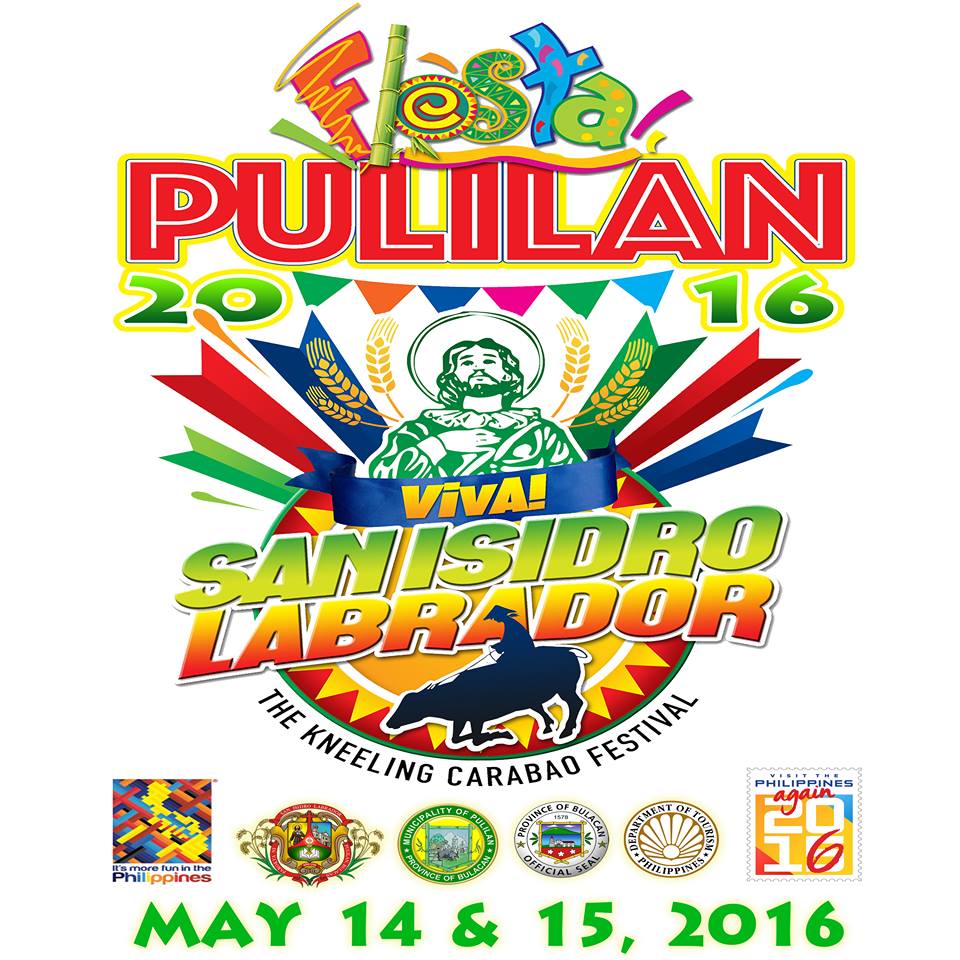 THE TRADITION CONTINUES. Event poster courtesy of Kneeling Carabao Festival Facebook page.
The Kneeling Carabao Festival is celebrated every 14th of May. It honors both the hardworking water buffalo, considered as the country's unofficial national animal, and San Isidro Labrador, the patron saint of farmers.
Festivities are highlighted by a street dancing competition, the carabao race, and the grand parade. The grand parade attracts the most attention since this is where the festival gets its name.
Carabaos from different barangays are given a full make-over. Farmers make sure their coat is nice and shiny. Their carriages are adorned with products from their respective barangays. During the middle of the parade, they kneel in front of the crowd; paying homage to when they and their farmers used to kneel in front of the parish church, giving thanks and asking for a bountiful harvest. Carabao races are also held leading up to the event itself.
Make sure you don't miss this year's Kneeling Carabao Festival, happening from May 14 – 15 in Pulilan, Bulacan. Follow @carabaofestival on Twitter and Kneeling Carabao Festival on Facebook for the latest updates.
Details:
When: Kneeling Carabao Festival
Where: Pulilan, Bulacan
When: May 14 – 15, 2016
Facebook: https://www.facebook.com/CarabaoFestival/
Twitter: https://twitter.com/carabaofestival
Source: Bulacan Provincial Government, www.seasite.niu.edu