Mitsubishi Motors to launch 2016 Mirage
Mitsubishi is known as one of the country's leading car manufacturers. From compact cars to SUVs, trucks, and buses, they're a trusted name in the industry.
This year, they're looking to expand their line of cars with the launch of the 2016 Mitsubishi Mirage on April 29 at the Solaire Resort and Casino.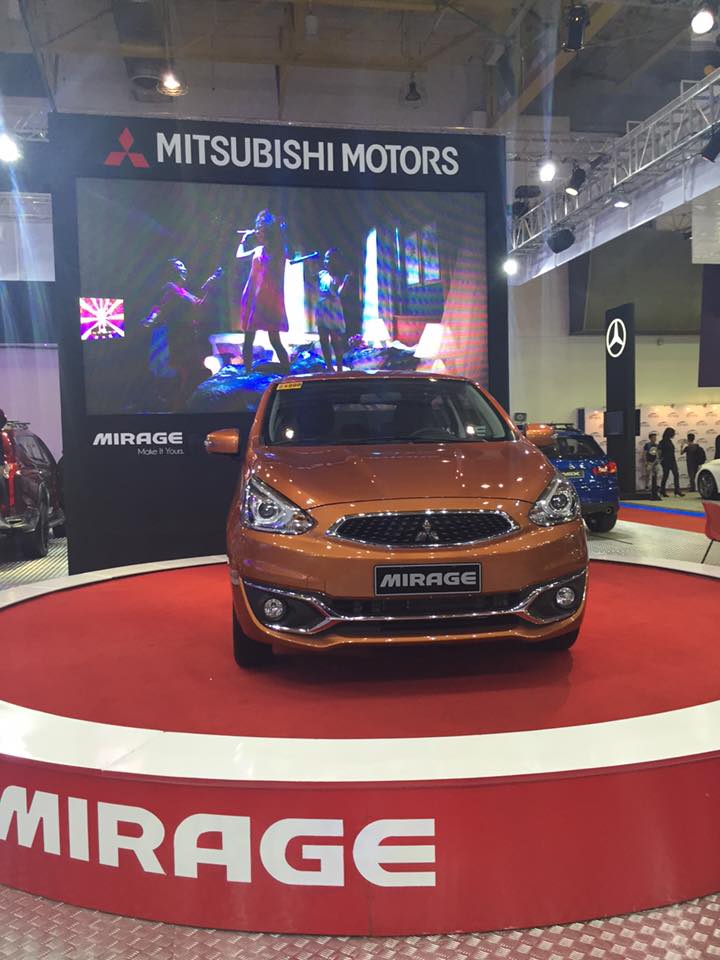 NEW FACE, same Mirage? The 2016 Mitsubishi Mirage as seen during the Manila International Auto Show held last April 7. (Photo courtesy of Mitsubishi Motors Philippines Corporation Facebook page)
The 2016 Mirage variants promises to build on the success of previous Mirage variants with a refreshed look: new front-grille design, new headlamps, LED taillights, and wheels. Welcome and coming home lights have also found their way into the 2016 version, which lets drivers and passengers see the car while walking to or from it.
The interiors get a bit of a facelift as well, with a revamped instrument cluster and piano-black trim, as well as an infotainment system.
It still sports the same 1.2-liter MIVEC engine known for its fuel efficiency, which can be married to a 5-speed Manual or Continuously Variable Transmission.
Will it bring the Mirage line to new heights? Only time will tell.
Source: AutoIndustriya.com, TopGear Philippines