Nihongo Fiesta 2016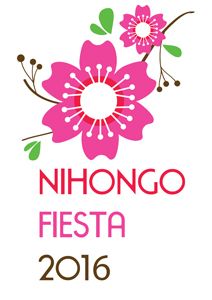 The annual showcase of Japanese Language, Arts, and Culture is back this year with Nihongo Fiesta! The event will include its yearly contests such as the 43rd Nihongo Speech Contest and the 8th Nihongo Quiz Bee for High School Students. Aside from the said competitions, a film screening of Sarusuberi: Miss Hokusai will also be showcased in the event. A J-Pop concert will also be held as Kawaii 5 will be featured at the event as guests.
The occasion gathers Filipino students and non-professionals from all over the world to prove their excellence and proficiency in the Japanese language. The Champion and the Outstanding Performance Awardee for the event will have an all-expenses paid weeklong study tour in Japan.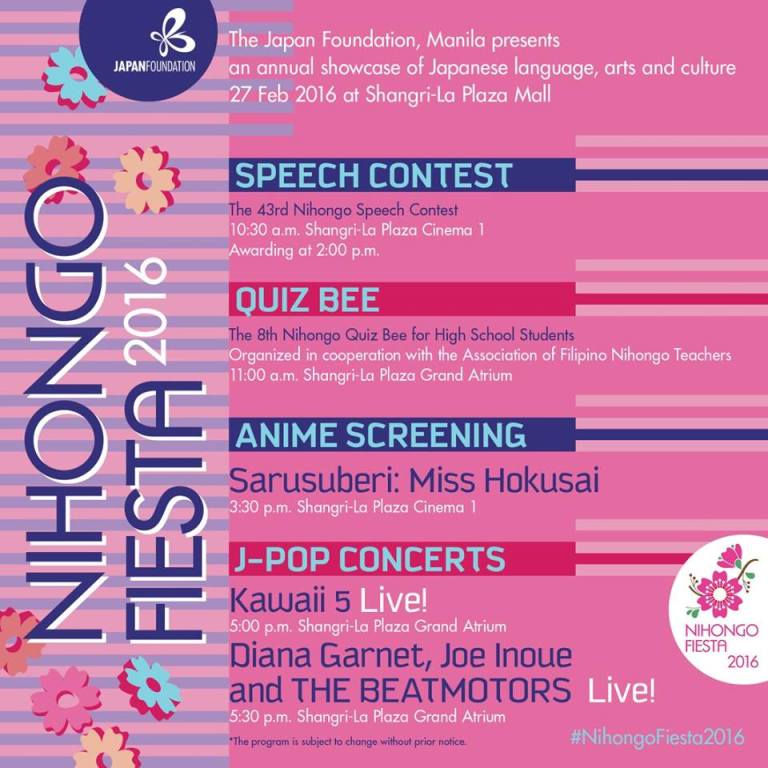 Schedule of activities of Nihongo Fiesta
The Japan Foundation, Manila is the host of this year's event together with Spinning Manila 2016. The event will be held in Shangri-La Plaza Mall on February 27, 2016. It will be supported by the Shangri – La Mall, Shang Complex, Embassy of Japan and so much more.
Details:
What: Nihongo Fiesta 2016
When: February 27, 2016
Where: Shangri – La Plaza
Facebook: https://www.facebook.com/jfmanila/?fref=ts
Website: http://www.jfmo.org.ph/
Email: email@jfmo.org.ph
Photo and Information source: JFMO Official Website and Facebook page