Fox Nuvali Dirt Weekend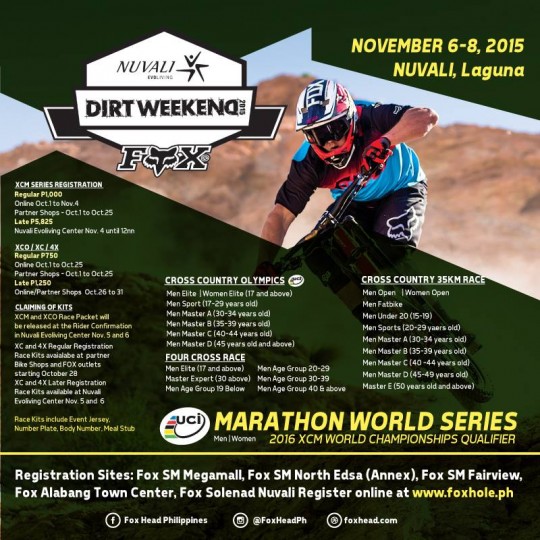 Casual and professional riders alike are invited to join the Dirt Weekend on November 6 to 8 at NUVALI where more than 1, 000 riders are expected to navigate the rocky and adventurous trails of NUVALI.
Registration details can be seen below. Fun riders are recommended to sign up to the Cross Country 35K to get a feel of what it's like on the road together with the elite riders.
Do you want to roll and join in the fun? Click here to register online. For a detailed list of information please proceed here.
Good luck, keep safe on the road, and enjoy the ride!