La Tienda Presents Gustacion
La Tienda, a Spanish restaurant in Makati that serves traditional Spanish cuisine and gourmet food products from Spain presents Gustacion, an evening of traditional Spanish wines and local organic cheeses.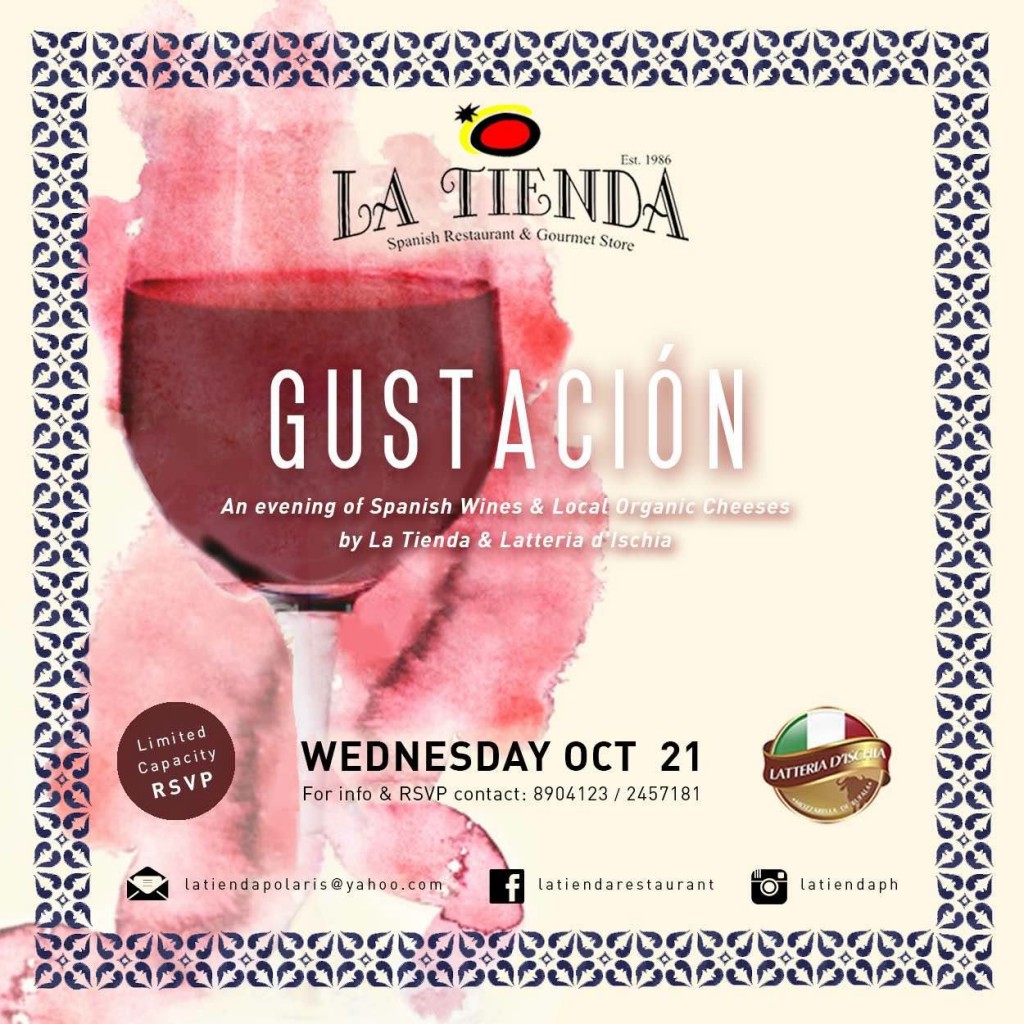 Gustacion, or gustation in English means "the act or sensation of tasting." In this exclusive event, it will be the act or sensation of tasting a curated sequence of traditional Spanish wines carefully paired with Local Organic Cheeses by Latteria d'Ischia & La Tienda's homemade Chorizos.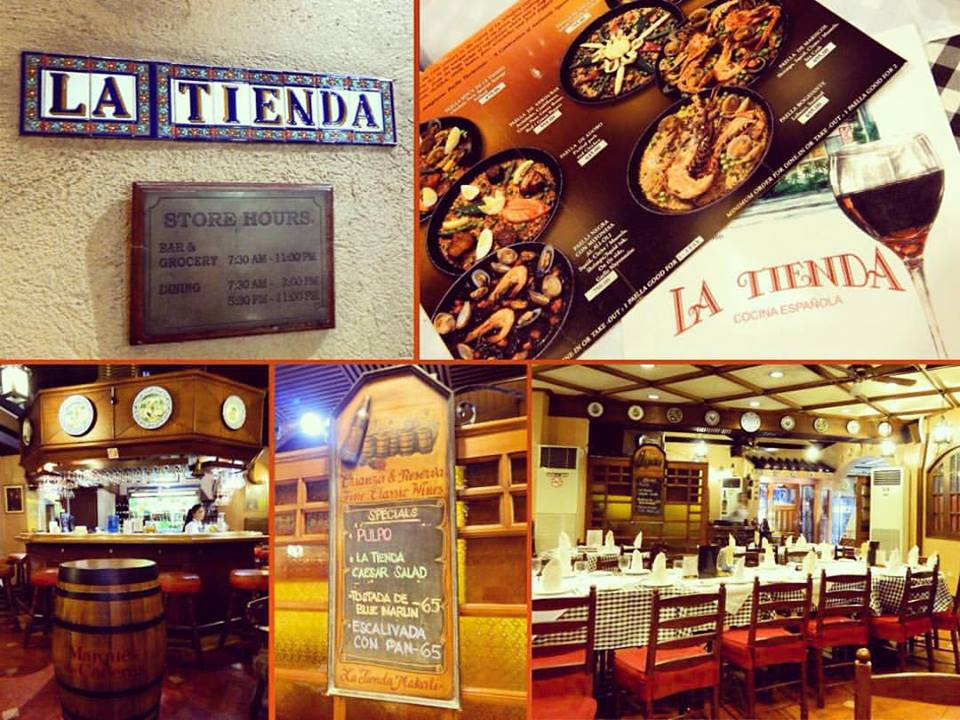 Secure a seat and experience these romantic and fine pairings on October 21, Wednesday at 6pm in La Tienda at #43 Polaris Street, Bel-Air Makati.
For info and RSVP contact: 890-4123, 245-7181, 0917-3140800, 0917-8162782.
Event Page: https://www.facebook.com/events/1619949968257410/ 
La Tienda Facebook Page: facebook.com/latiendarestaurant
Instagram Page: instagram.com/latiendaph