Author Kevin Kwan to Visit PH for Book Signing Tour
Hold on to your pearls, because the bestselling author of Crazy Rich Asians and its recently-released sequel China Rich Girlfriend is coming to the Philippines for a two-day book signing activity!
Kevin Kwan will be visiting Manila for The Crazy-Rich China-Rich Book Tour on August 15 at Fully Booked High Street and on August 16 at Fully Booked Alabang. Aside from having their tomes signed, fans of the uproarious novels can also satisfy their curiosity for more about the stupendous world of rich Asians through a Q-and-A session with Kwan himself.
–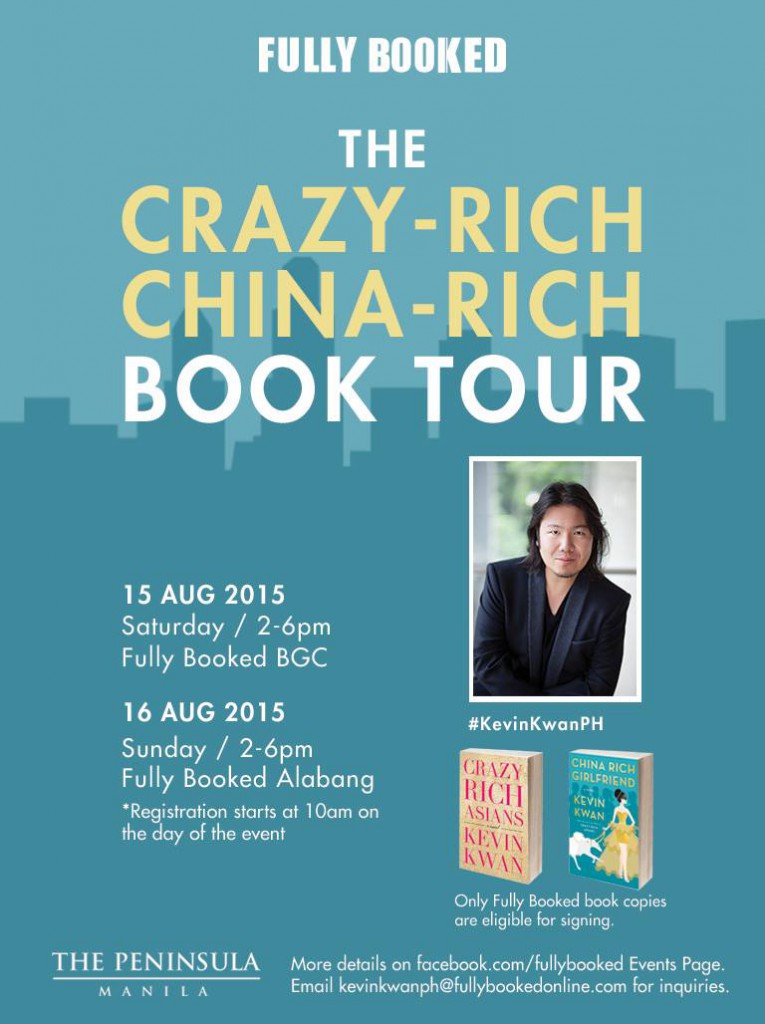 –
Born in Singapore but raised in the United States, Kwan led a privileged early life, from which he drew inspiration on for his stories. In Crazy Rich Asians, American-born Rachel Chu goes to Singapore and meets the family of his boyfriend, Nicholas Young. For the first time, she gets a taste of the crazy rich Asian life, complete with mainland versus overseas Chinese tensions, lavish lifestyles, and social climbers. The saga continues in China-Rich Girlfriend, a whole new level of outrageousness which brings the Rachel and Nick to the elite circles of Mainland China.
The massive reception to Kwan's first book has guaranteed a movie deal under Color Force, the producer of The Hunger Games.
For more details about the book signing sessions, visit Fully Booked's event page here.
–
Article by Mina Loyola