Bombs Away: FREE Sheppard Concert in Manila on August 11
Up-and-coming Sheppard, the indie pop band behind the anthem Geronimo, is coming to the Philippines on August 11 for a FREE concert at the SM Mall of Asia Music Hall!
–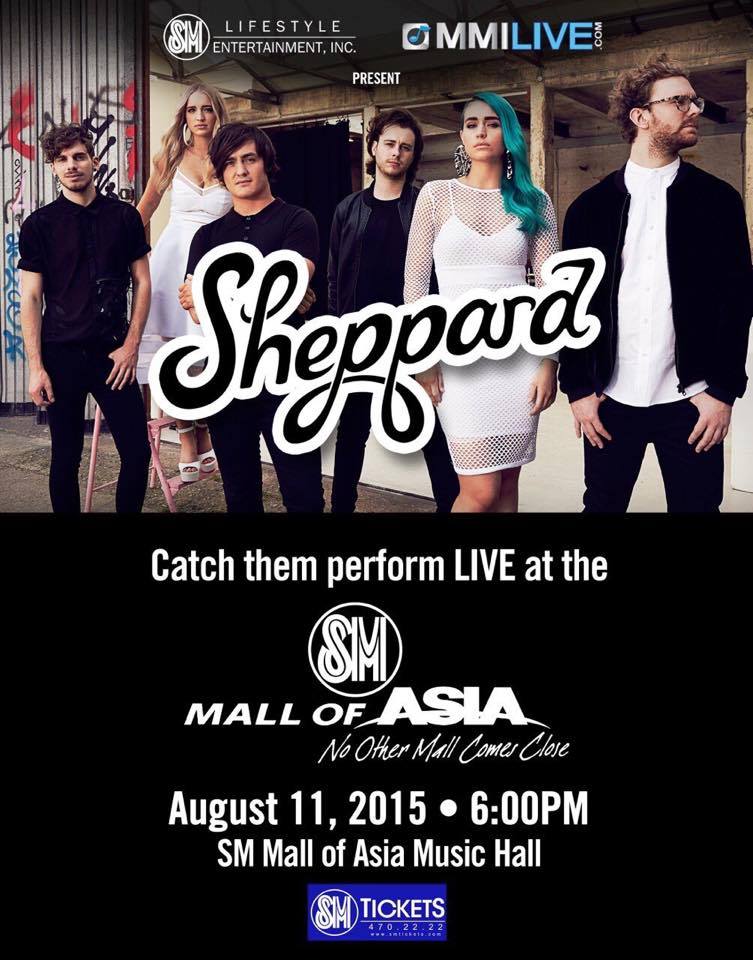 –
Hailing from the Land Down Under, Sheppard is a family band helmed by George and Amy Sheppard (lead vocals), with their sister Emma on bass, Michael Butler on lead guitar, Jason Bovino on rhythm guitar, and Dean Gordon on percussions. Their first single, Geronimo, released in February 2014, is a reference to the exclamation of skydivers before taking a leap—true to the meaning of the song as shared by George: it is about "taking leaps of faith and doing something everybody else totally thinks is going to fail."
–

–
George further describes their sound as "music for the underdog. It's about laughing through tragedy and making sad things happy. I hope it offers up some fun, laughter, and happiness."
Fans and music enthusiasts can catch Sheppard for free just by purchasing 3 Nescafe Smoovlattes at Snack Time branches located in SM Malls in Metro Manila. Standing Room tickets will be issued at the point of sale.
For more information, please call SM Tickets at 470 2222 or visit the FAQ page here.
–
Article by Mina Loyola