Eiga Sai 2015
Get your eyes, your minds, your hearts, and even, or in fact especially your stomachs ready for Eiga Sai 2015!
–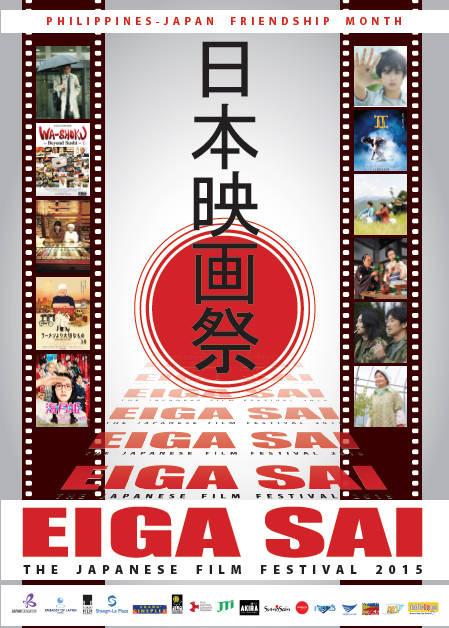 –
Japan Foundation Manila is bringing the best that Japanese film and cuisine have to offer! Eiga Sai 2015, this year's Japanese film festival, will be held from July 10 to 19 at the Shang Cineplex, Shangri-La Plaza. The two categories of the festival are Japanese Contemporary Films, which features movies from last year's Tokyo International Film Festival, and Tasteful Japan, which sets forth award-winning documentaries and feature films that highlight Japanese gastronomy.
–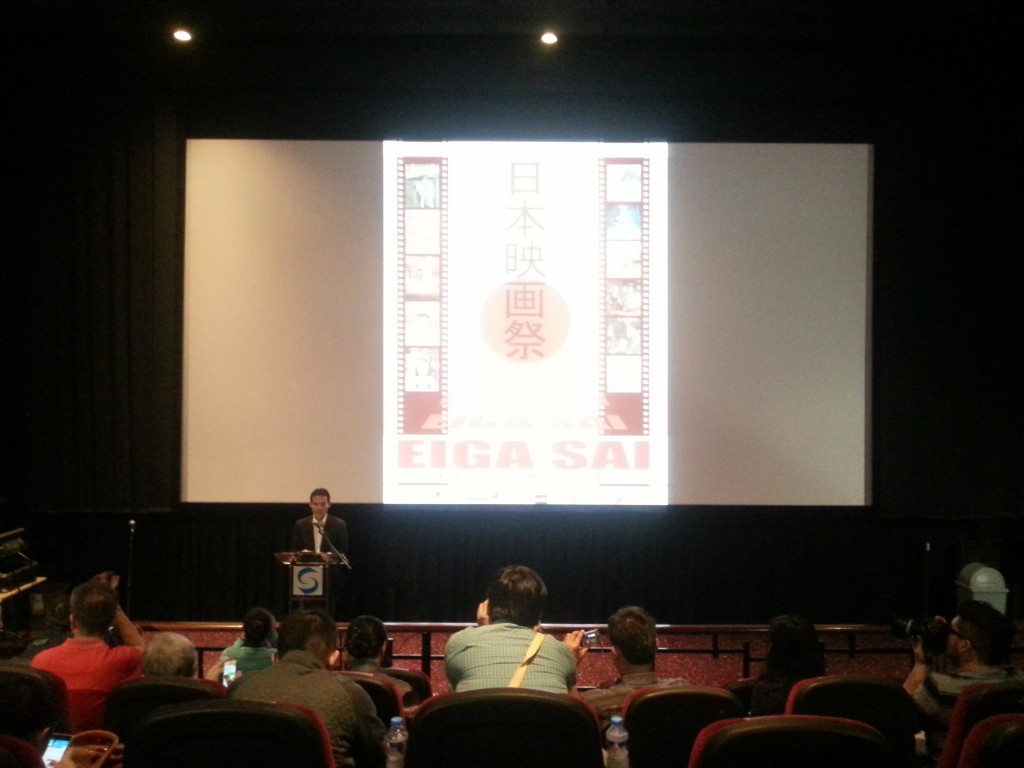 Japan Foundation Manila director, Shuji Takatori at the special press screening for Eiga Sai 2015
–
"It's very timely," director of Japan Foundation Manila Shuji Takatori says of the theme Tasteful Japan. In the press conference held at Shangri-la Plaza's Premiere Theatre last June 23, he talked about how the Philippines is currently experiencing the second wave of Japanese food popularity. From the katsu craze to the ramen wars, the Philippines has become more and more familiar with the taste of authentic Japanese cuisine and he can tell that people are hungry for more.
With Tasteful Japan, he hopes not only to continue people's pursuit of the interesting dishes that Japan has to offer, but also to get people more curious about Japanese culture in general, as the two are very much intertwined.
Some films featured under Tasteful Japan are The God of Ramen, a documentary about restaurant owner Kazuo Yamagashi and how he found the secret ingredient that has crowds lining up outside his ramen shop in Taishoken and A Tale of Samurai Cooking, which shows how a particular style of cooking can affect each member of a family or even an entire clan.
For Japanese Contemporary Films, everyday drama is juxtaposed with fantasy. Parasyte is a thrilling sci-fi about unknown entities taking over human bodies, while Wood Job! is a coming-of-age story about a city boy who decides to take up forestry work in the countryside.
–

L-R: Our Family, Parasyte, The God of Ramen, Wood Job! and A Taste of Samurai Cooking
–
Another highlight of this year's Eiga Sai is the Director's Talk on July 11 at 4:30 p.m. at the Shang Cineplex Cinema 2 in Shangri-La Plaza. Oscar-nominated director Ishii Yuya will be talking about his film Our Family, a drama about a family's strength in the face of hardships.
Admission is free, but seats are limited so it would be best to get to the cinemas early. For a complete list of the movies that will be shown as well as the schedule, please visit the Japan Foundation Manila website.