Japan Pavilion at the 22nd Travel Tour Expo 2015
Japan Tourism Agency (JTA) and Japan National Tourism Organization (JNTO) invites everyone to visit the 22nd Travel Tours Expo 2015 from Feb 13 to 15, 2015 at the SMX Convention Center.
Drop by booths 412-421 inside the Japan Pavilion and be delighted with different performances and activities that introduce the culture of Japan, most especially in the Kansai Region. Kansai region includes the prefectures of Osaka, Kyoto, Mie, Nara and other 6 prefectures (Fukui, Shiga, Hyogo, Wakayama, Tottori, and Tokushima). Aside from that, j=different activities such as Origami Fun Time by Embassy of Japan in the Philippines and Calligraphy Workshop by Japan Foundation Manila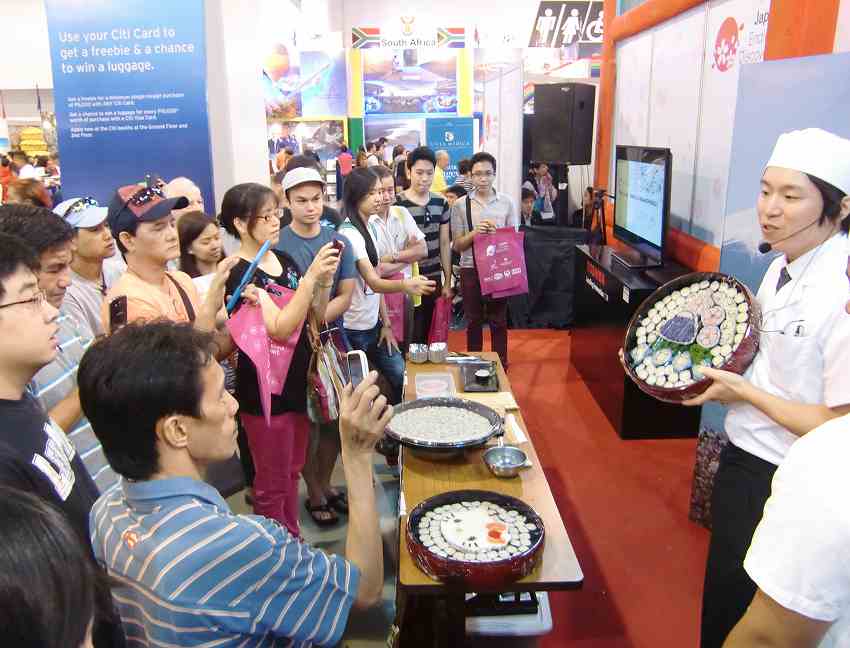 Special giveaways awaits those who will purchase Japan tour air ticket only at the Travel Tour Expo. Guests who will sign up and like the JNTO Facebook page will receive a special prizes. Experience Japanese food, culture and history at the Japan Pavilion!
————————————————————————–
For further information, please feel free to contact us at philippines_jnto@japantourist.org
Special Issue "Travel Tour Expo 2015" of Wonderful Japan newsletter: http://www.jnto.go.jp/philippines/tte2015/
"Wonderful Japan" back numbers are available : http://www.jnto.go.jp/philippines/
Click below if you need automatically delivered newsletters:http://www.jnto.go.jp/philippines/newsletter-ph.html