Studio Fix by Alex Carbonell
Studio Fix by Alex Carbonell
STUDIO FIX BY ALEX CARBONELL is the country's leading and most celebrated hair salon trusted by an upscale clientele consisting mostly of showbiz A-listers, famous fashionistas, society figures, politicians and even foreign expats, tourists and uptown residents. Studio Fix has grown big in just a short period of time (started 6 years ago) mainly because of the increasing number of its loyal and influential clients whose experience and looks have made the public aware of and interested in the Alex Carbonell signature touch, making the salon a sensation in the hairstyling industry. Currently, their main salon is located at the ritzy Greenbelt 5 with two other branches in Greenbelt 3 and Century City Mall all in Makati City.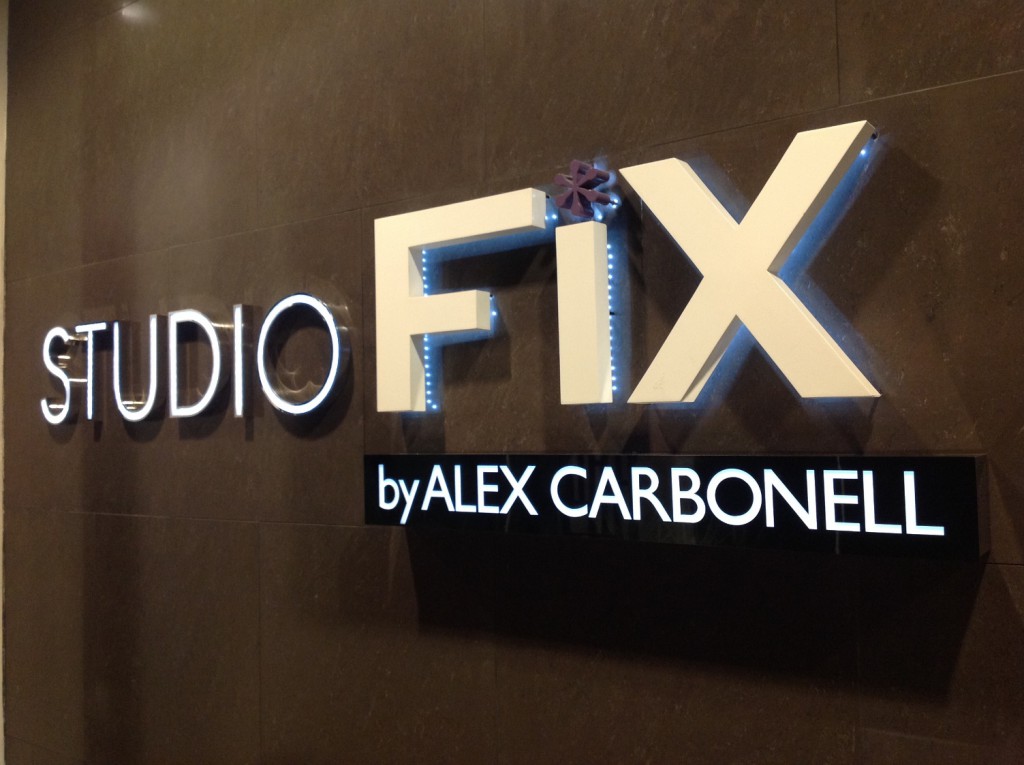 At the helm of the operations is the famous hairstylist and brand ambassador Alex Carbonell, the Chief Creative Director for Studio Fix Salon, which is under the Bench family. Over the past decade, he served as the Chief Creative and Learning Director for all Bench Fix salon branches nationwide. He is known for his incomparable stylish layered cuts that grow stunningly as weeks and months pass and his expertise in hair colors that can easily restyle or makeover practically any hair type.
The salon's ambience is clean and crisp, upbeat yet very cozy and relaxing – an atmosphere that effortlessly invokes aesthetics, elegance, and modern lifestyle. It is the ideal place to spend time for some beauty pampering and indulging in the best salon services. It is where customer service is as impeccable as their hairstyle creations. The salon has a group of courteous and well-trained attendants at the reception area accommodating the needs and concerns of their clients who are waiting for their turn. Generous complimentary drinks (coffee, iced and hot tea) and magazines of interest are made available to keep them entertained. Advanced appointment booking (at least three days) is needed to be able to secure a slot and schedule with the hairstylists. A reminder from the staff (sent via sms message/phone call) is made a day before the booked day to confirm with the client the appointment made earlier.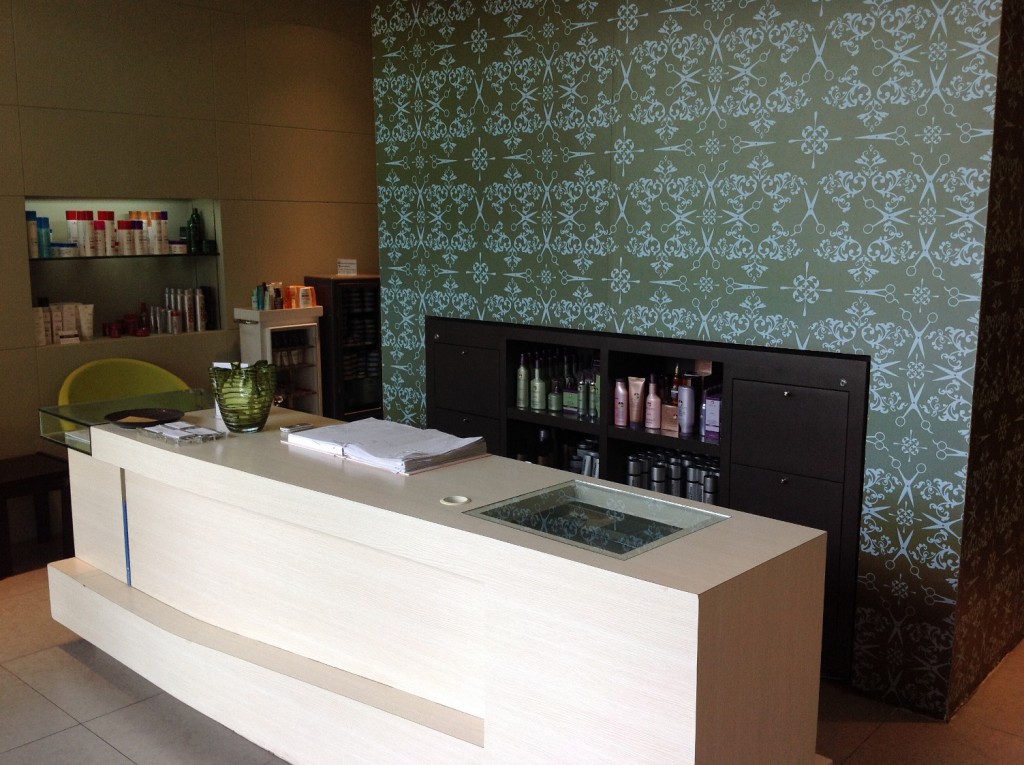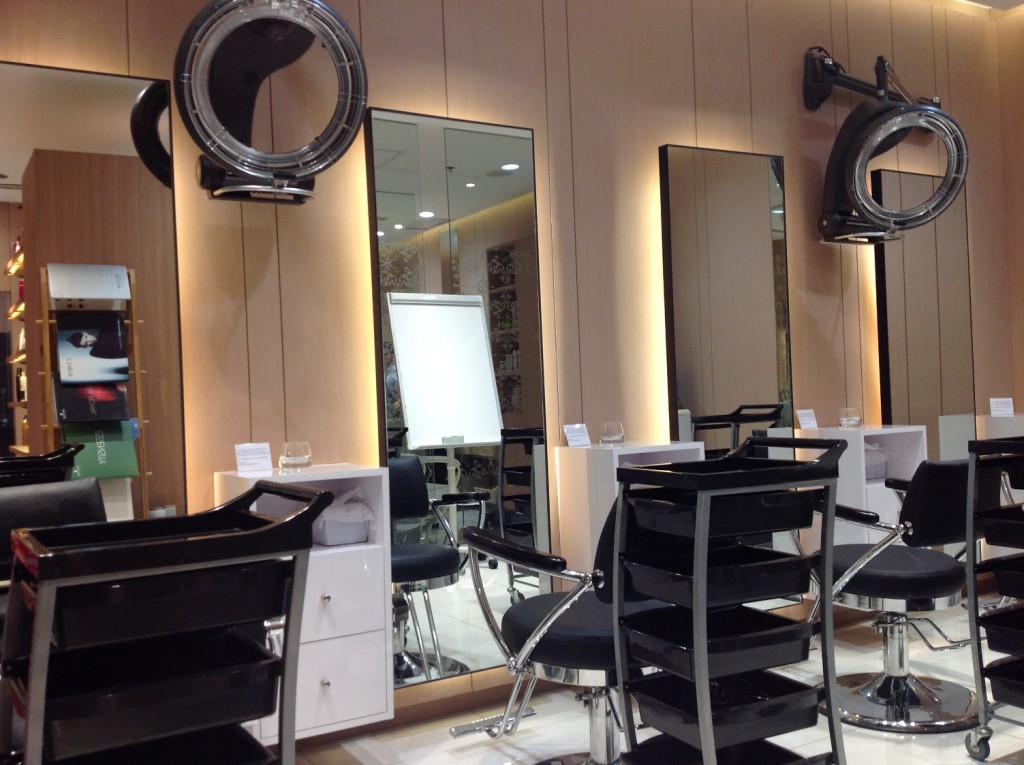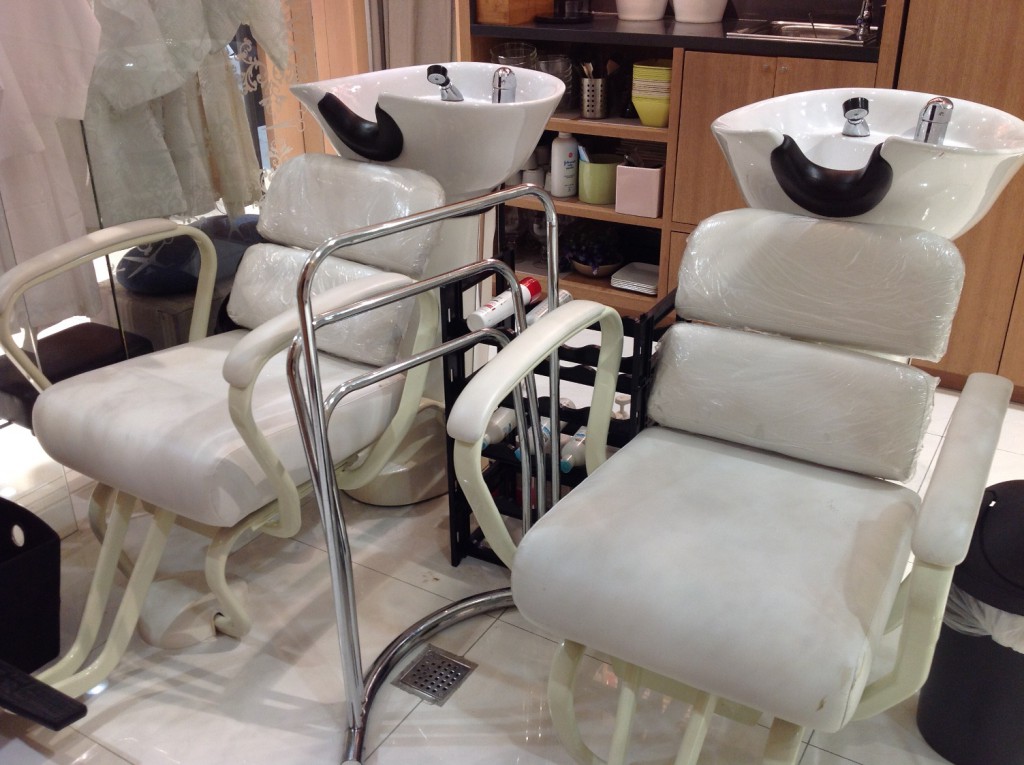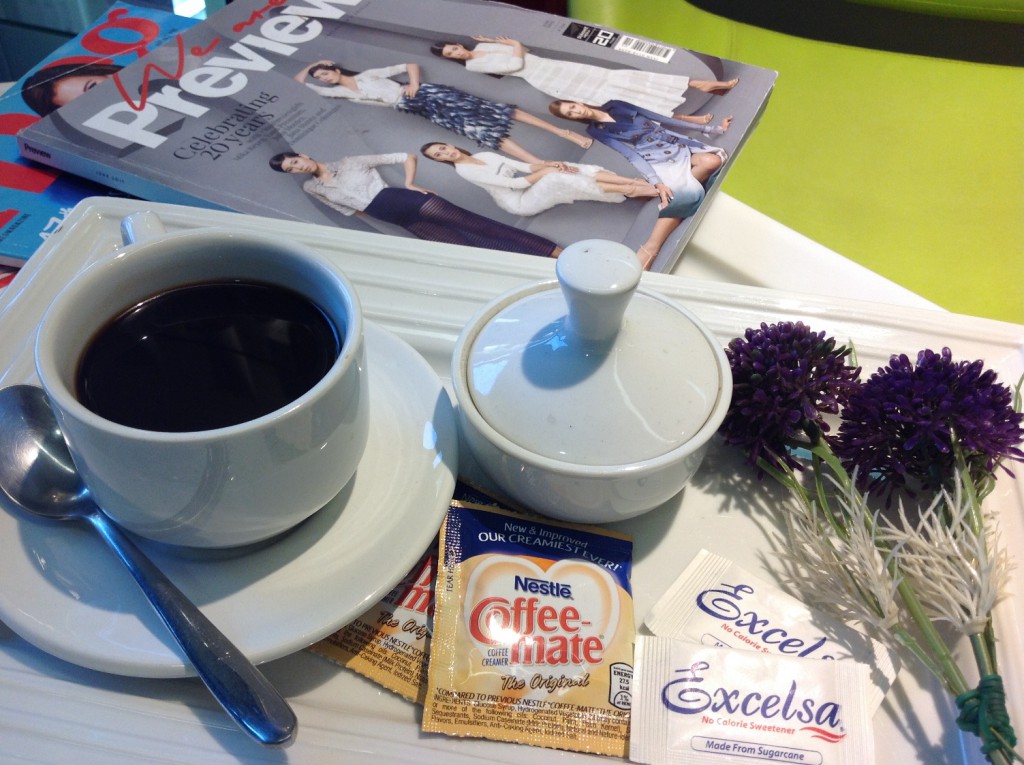 Complimentary coffee

The salon follows signature and unique pre-haircut rituals. They require each client to wear a bathrobe for more comfortable salon services and to protect their outfit/dress from any mark/color wash or to avoid getting wet. All the bags (and other belongings) of the client are secured in a plastic to protect them from any form of spill, color tint/touch. Before any procedure is done, the highly-proficient hairstylists and staff first discuss personally with the clients about the best style/treatment suited to the client's hair. This pre-consultation before the actual cut and other services is carried out to ensure that only the most suited and satisfying hairstyle is done to the client, factoring in some elements for consideration like skin tone, face shape, facial structure, hair texture, age, personal preference, lifestyle, etc.
They also do not overly sell and market their in-house products but they educate their clients instead as regards the benefits and ingredients that they can get from those products. They also offer a professional signature head massage during shampooing and hair treatments.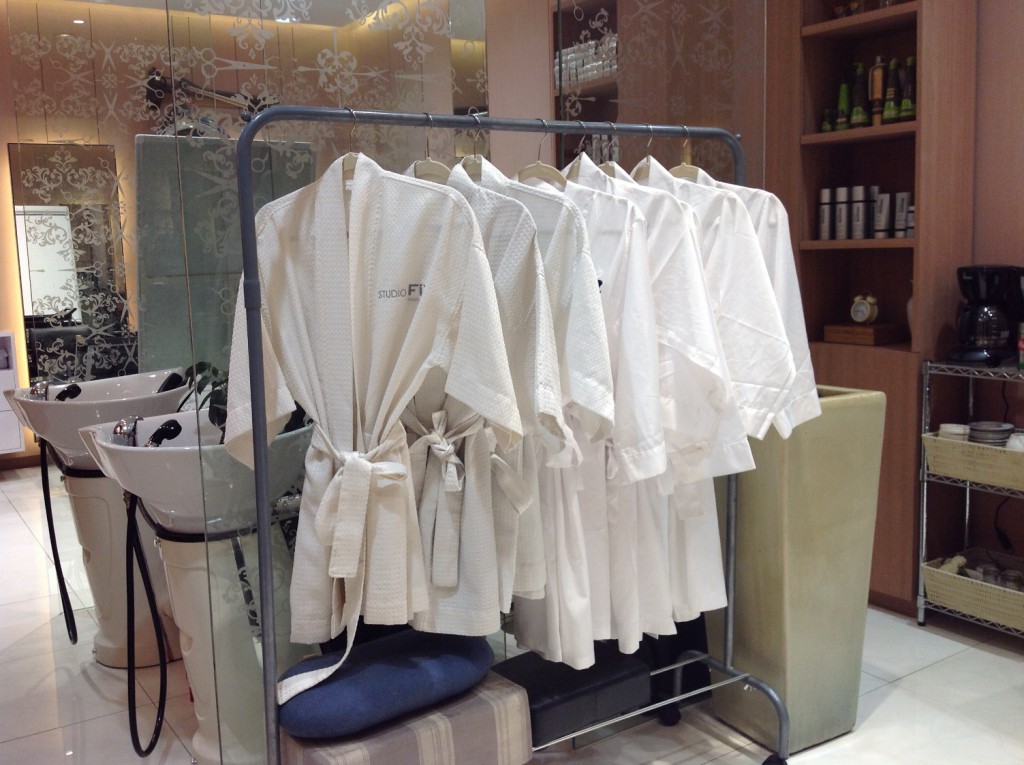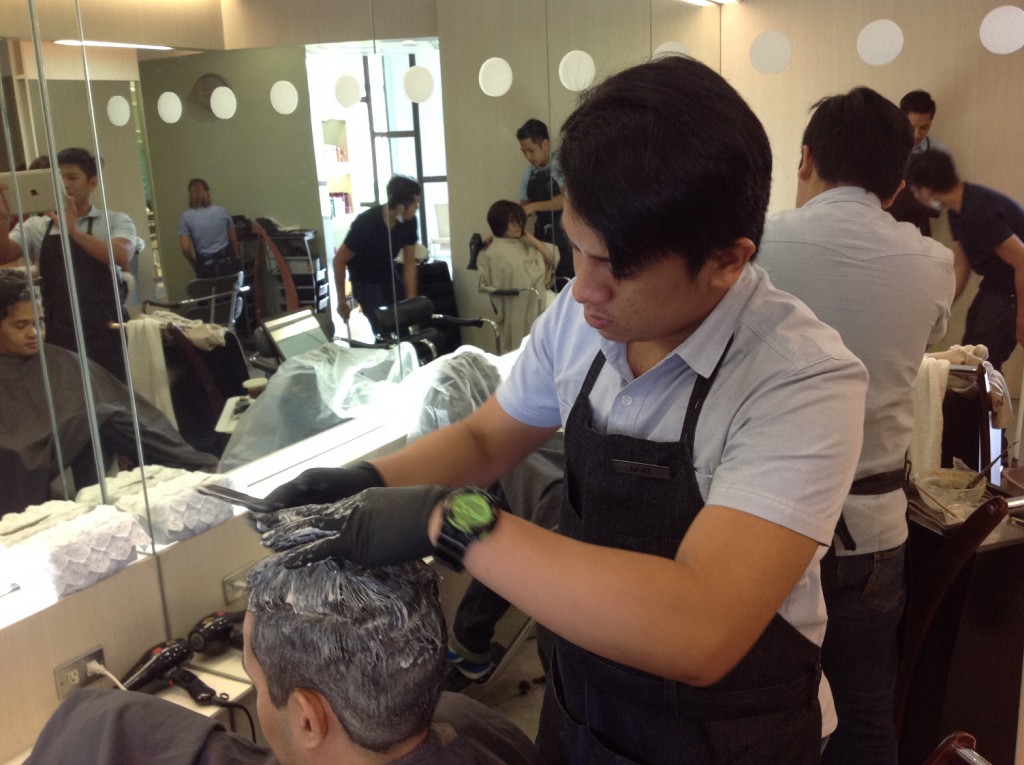 Well-trained and experience staff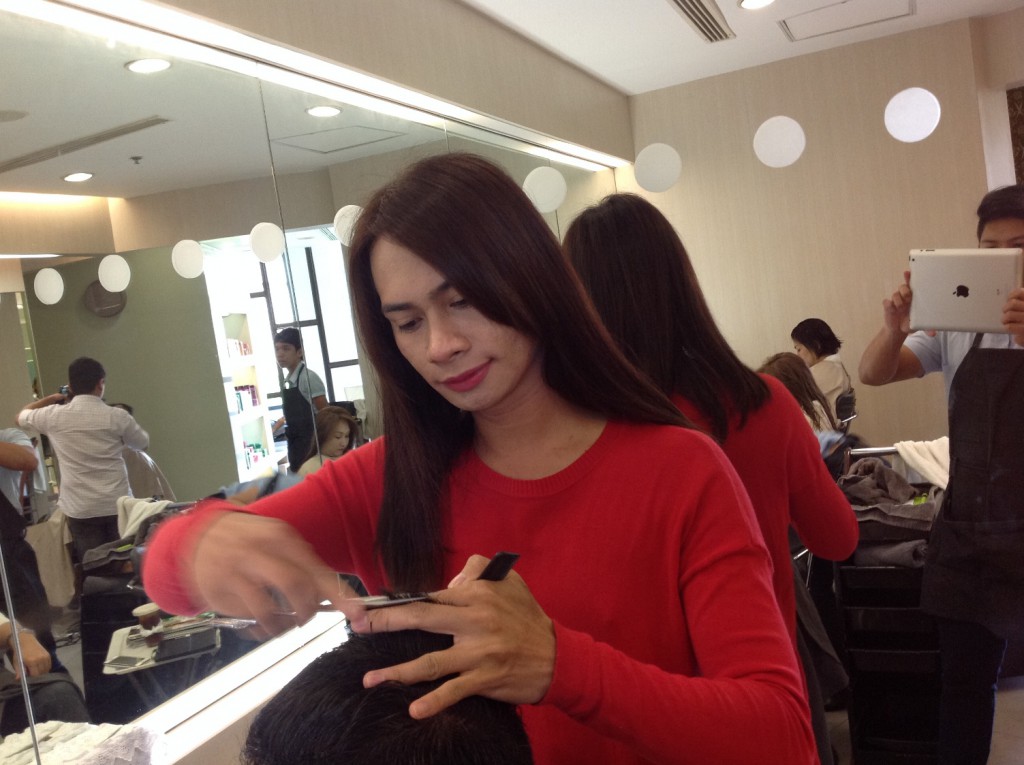 Hermes Mondido, Studio Fix Top Senior Stylist
The other most-sought senior stylist from its roster is Hermes Mondido, the top senior stylist in all Bench Fix Salons in the country. His own stylish Haircut (P500) is the trademark of his seasoned expertise (he's been with the Studio Fix Salon for 5 years) and what makes his style distinct is his passion to transform his clients' look from the basic wash and wear to different trendy hairstyles. Alex Carbonell's Creative Haircut (P1500) is strictly by appointment only. Other branch stylists are available to serve you to render the Senior Stylist Haircut (P500).
As for hair color styling, the salon carries branded hair coloring and treatment products such as Schwarzkopf, Cynos, L'Oreal, Wella and Revlon. One of their best-seller full-color products is the Schwarzkopf Permanent Igora Royal (Short Hair P2, 100, Medium Hair P2, 350, Long Hair P2, 600, Very Long Hair P3, 350, Extra Long Hair P4, 250), a German and high-grade brand known for its long-lasting color protection and for being the top choice of most celebrity clients.
On the hair reform and hair stretch treatment category, popular among their clients is the nicely-scented Kerasilk (Short Hair P3, 500, Medium Hair P4, 500, Long Hair P5, 500 Very Long-Hair P6, 500, Extra Long Hair P7, 500). It is a popular hair treatment in their menu because of its ability to stay in the hair for 3 to 4 months giving it a vibrant and healthy taming result as it adds smoothness and shine to the hair, eliminates frizz, and softens the curls. The salon also offers other services such as bridal packages, perfect nails, professional make-up, eyebrow grooming, chair massage, and photoshoots.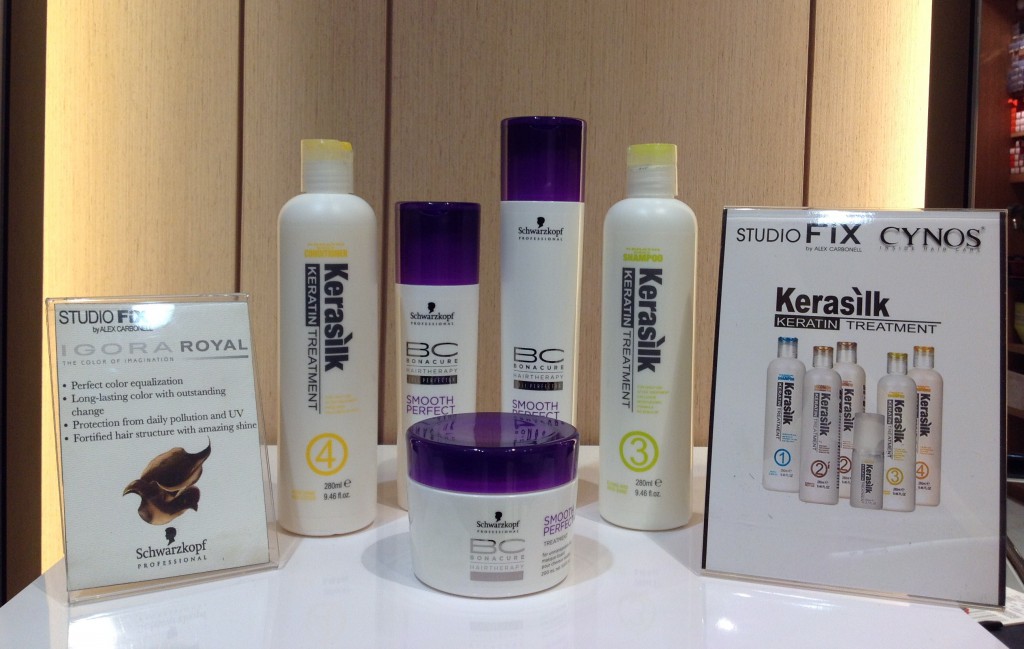 Top salon products brand Scwarzkopf
More top of the line salon products
If you are dreaming of an impressive haircut or hairstyle to update and enhance your look with unmatched salon service excellence, simply pay a visit (don't forget to book first for better expediency) to Studio Fix by Alex Carbonell and discover the celebrity look in you.
–
Studio Fix by Alex Carbonell
Address: Level 4, Space 4-003A and 4-003B Phase II, Greenbelt 5, Makati City
                 Level 3, Greenbelt 3, Makati City
                 Level 3, Century City Mall, Makati City
Contact Numbers: Greenbelt 5 (+632 5013062) (+632 5013064)(+632 9275767698)
            Greenbelt 3 (+632 9163939641)
            Century City Mall (+632 9165168673)
Email Address: studiofix@fixsalon.com; fix@benchtm.com; bench@benchtm.com
Facebook: www.facebook.com/StudioFixbyAlexcarbonell
Instagram: @studiofixbyalexcarbonell
Salon Hours: 11:00 am to 10:00 pm (Monday-Sunday) *Alex Carbonell is available Monday-Wednesday-Friday-Saturday for appointment only
–
Photos and article by Adrian Pempena