Poseidon Spa
Poseidon Spa
Poseidon is known to many as the Greek god of the sea. He controls the ebb and flow of the world's waters, bringing balance especially to those who live in the islands. Poseidon Spa in Boracay embodies this powerful yet calming presence to give you a relaxing day in the island.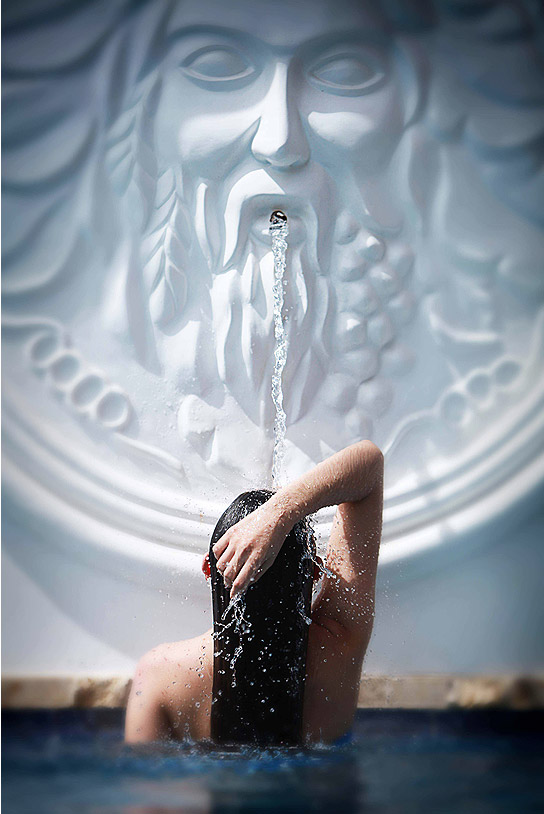 POSEIDON BECKONS. Step into luxury at Poseidon Spa.
Guests at Poseidon are treated like royalty from the get-go. The staff will welcome you into their facility much like kings and queens would get welcomed in their palace. The grandiose entrance leads to their luxurious reception area where guests wait to be accommodated into their spa.
It's frequented by Asian guests, most notably Koreans and Chinese. They love the spa's Filipino-inspired design, with its emphasis on using bamboo. The white walls are decorated with murals depicting sea creatures, bringing home the Poseidon theme. It's also the only spa on the entire island with personal pools, making it one of the most luxurious spas you'll ever see.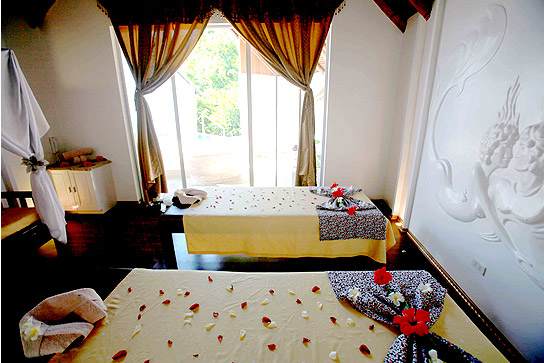 LUXURIOUS. The best way to describe Poseidon Spa.
Treatments at Poseidon are at par with the best spas in Boracay. Their special package, priced at US$134, includes their best treatments and facilities. For that price, you will get a 30-minute dip in one of their outdoor personal pools and petal Jacuzzi. After your dip, you'll be treated to a 30-minute noni sugar body scrub, further cleansing your body.
The package is capped off with a 90-minute traditional Philippine hilot, relieving all tension from your body. Enjoy all of this in an atmosphere that relaxes your body and soothes your soul.
The package also includes transfers to and from D'Mall, making it easy to get to the spa. Poseidon Spa is perched on the hillside of Mt. Luho, putting it away from all the hustle and bustle of downtown Boracay.
You can find Poseidon Spa at Mt. Luho, Brgy. Balabag, Boracay Island. For reservations, please visit their website www.spaboracay.com. You can also call them at 036-288-3616 or 0917-327-4848. Reservations start at 1:30 p.m. and end at 8 p.m.
 Price: US$134 (P6,254)