Japan's #1 Hair Color Brand Liese gives smoother and shinier hair after coloring
Japan's #1 Hair Color Brand Liese gives smoother and shinier hair after coloring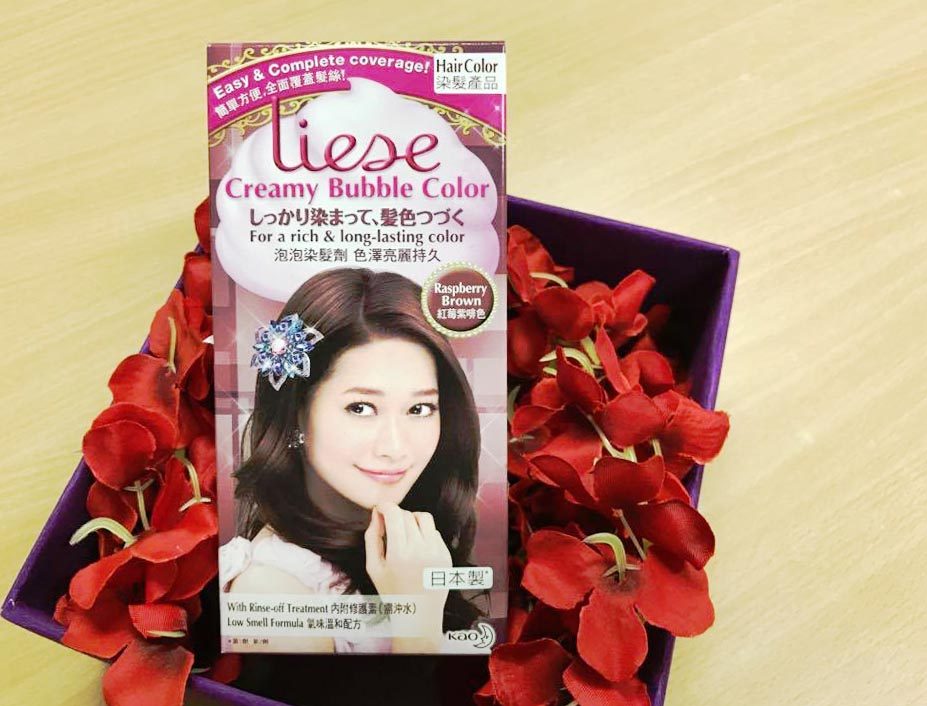 After launching in the Philippines last year, Liese Creamy BHC showed Filipino women that there's an easier way to color their hair. While traditional cream-type hair color products require partitioning of hair and make it difficult to color hard to reach areas like the back of your head,  Liese Creamy BHC uses a bubble foam technology that is so easy to use:
(1) Just mix the solution in the bottle with the foamer cap;
(2) pump out the foam and massage the solution thoroughly on your hair; and
(3) rinse off with water after 30 minutes.  The trick is to make sure you cover your hair with the bubble foam from roots to tips.​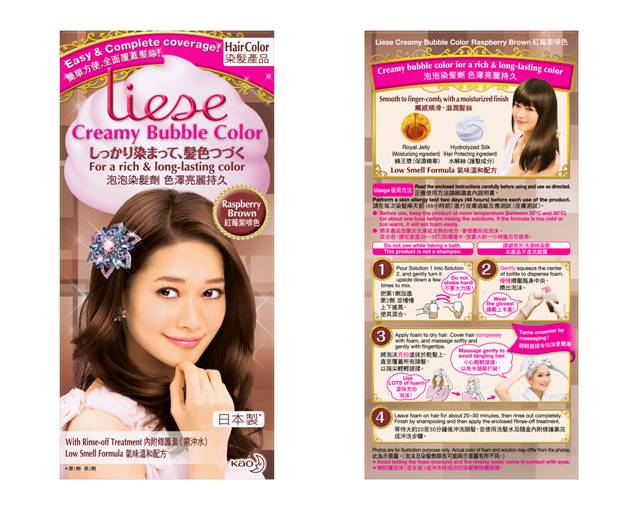 Raspberry Brown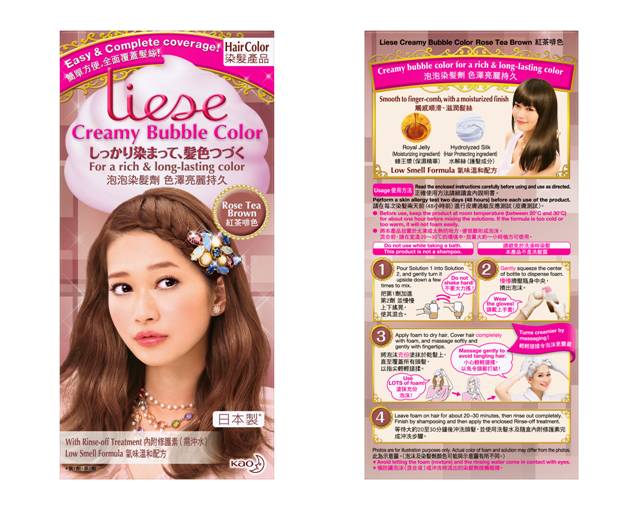 Rose Tea Brown
Aside from giving professional looking hair colors, Liese ups the hair coloring game by taking care of your hair strands as well.  With Royal Jelly that moisturizes and Hydrolyzed Silk that protects hair, Liese stands out with its special hair-nourishing properties that don't just keep your hair from drying out—it actually makes your hair softer and smoother after use.
Gone are the days when coloring your hair ended up in you having to deal with damage. This Japanese innovation gives us an easy way to get vibrant colors that are totally of the season while also leaving our hair silky smooth and feathery soft right after we rinse out the bubbly formulation.
If fear of damaging your hair is holding you back from that fashionable color you've been wanting to try, turn to a little bubbly and put your hair color—and hair condition—right on trend.
Liese is available at any Landmark Department Stores, PCX Stores, Robinson's Supermarket and Department Stores, and Metro Gaisano Department Stores for only P499
Also read: Liese, the No.1 Hair Color Brand in Japan, is now in PH!
This is a press release.